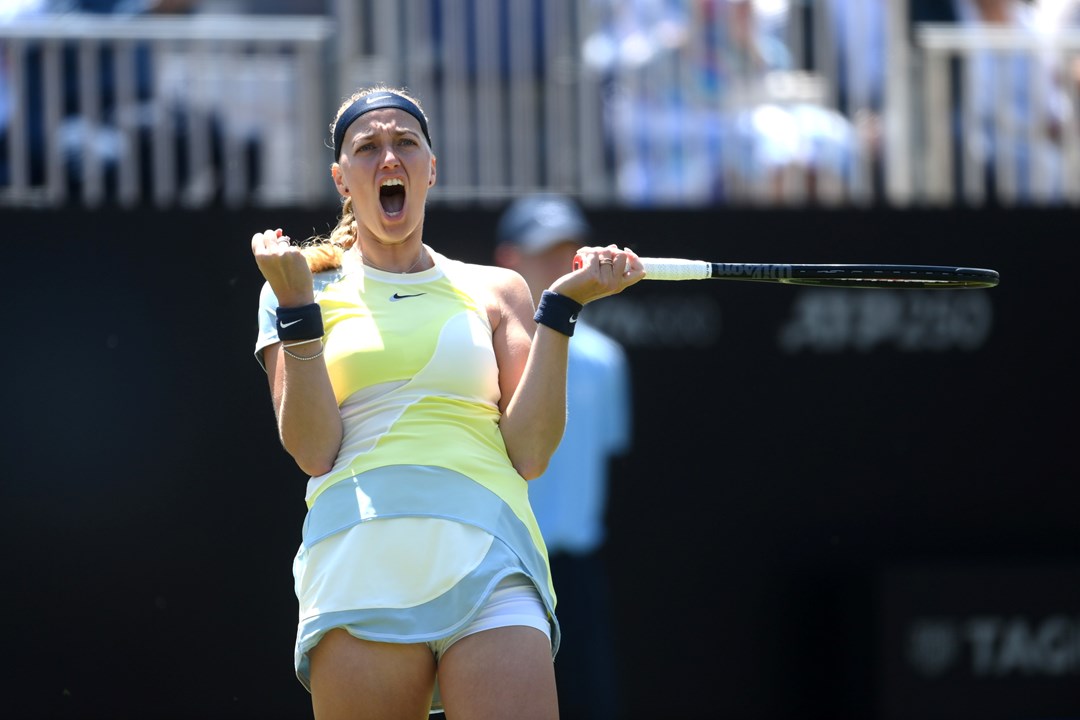 International
Rothesay International Eastbourne 2022: A star-studded final four – final preview
• 3 MINUTE READ
We're finally here – after a week of world-class grass court tennis, huge drama and epic moments – we're down to just four players left to battle it out for the men's and women's singles titles. An all-American battle in the men's and a battle of the champs in the women's – two unmissable finals you're not going to want to miss! Here's our preview of Saturday's finals:
Women's main draw
Petra Kvitova (CZE) [14] vs Jelena Ostapenko (LAT) [8]
Head-to-head: 4-4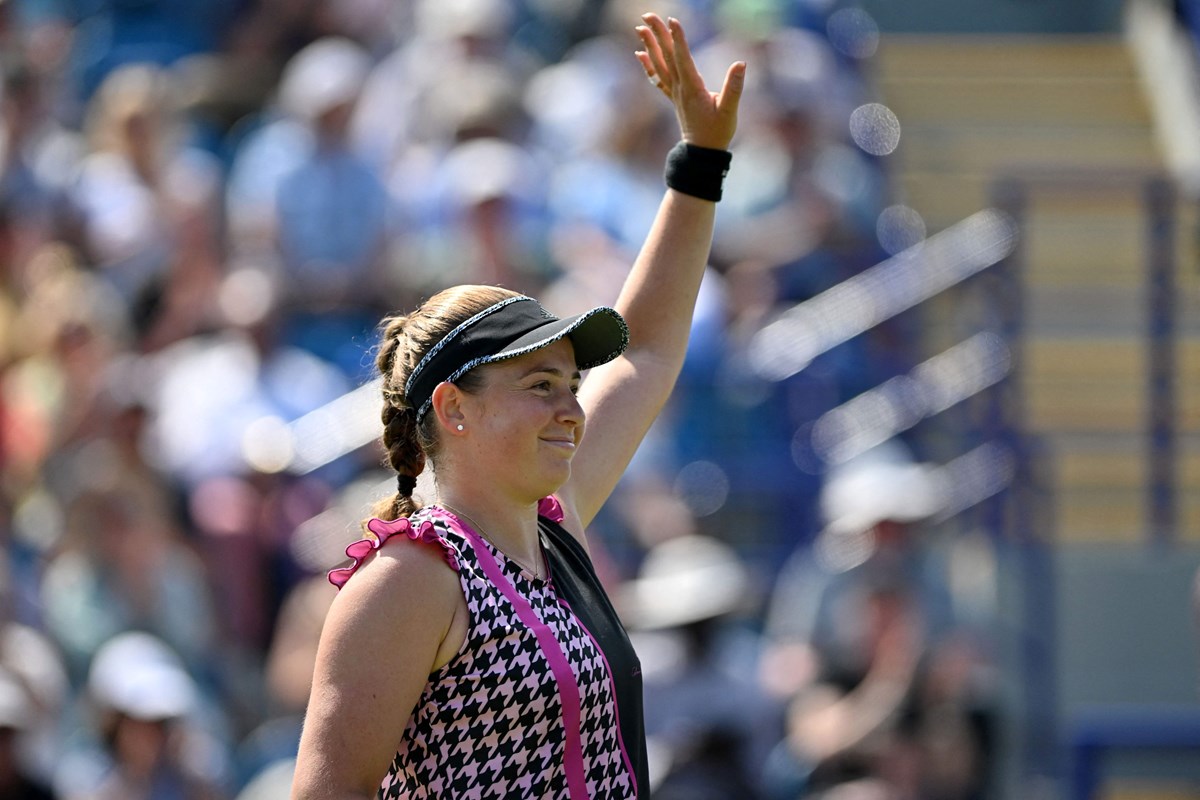 Two former Grand Slam champions are sure to bring their A-game in what is set to be a scintillating, fiery, deciding battle of the seeds as they strive for the coveted trophy awaiting them in tomorrow's final.
Two-time Wimbledon champion Petra Kvitova has advanced to her first final since her title run in last year's Qatar Open in Doha. Searching for her 29th Tour-level title, there is no wonder the former world No.2 has cemented her name in tennis' hall of fame. The Czech's irresistible style of play tempts spectators out of their seats as she punishes her victims with sheer power and pinpoint accuracy.
To secure her place in the final, the world No.31 had to overcome this year's Queen of the grass, consecutive title winner, Beatriz Haddad Maia. Faced with an opponent that has racked up a total of 660 ranking points this season alone, Kvitova had no choice but to stay present every single point as she looked to break the 26-year-old's colossal winning streak. With sheer power tattooing the ball as her groundstrokes grazed the baseline, the former world No.2 calmly put the match to bed in a two hour straight-sets masterpiece.
Joining the world No.31 will be the reigning champion, Jelena Ostapenko. The Latvian's aggressive style of play is her No.1 weapon out on the grass. The fast-paced nature of the surface works harmoniously with her powerhouse groundstrokes as she sentences her opponents with pace behind the ball. After becoming the first Latvian player to reach the championship match at a Grand Slam in 2017, Ostapenko's name was recognised Tour-wide as she fed her status as a rising star.
The 25-year-old earned her second consecutive final in Eastbourne after defeating twelfth seed, Italy's Camila Giorgi. Dictating the terms of engagement, the former Roland Garros champion secured her third break of the match, forcing Giorgi corner to corner with her relentless pace to keep her double hopes alive.
Kvitova and Ostapenko have met on eight different occasions, with both sides maintaining equal success rates.
Men's main draw
Taylor Fritz (USA) [3] vs Maxime Cressy (USA)
Head-to-head: 0-0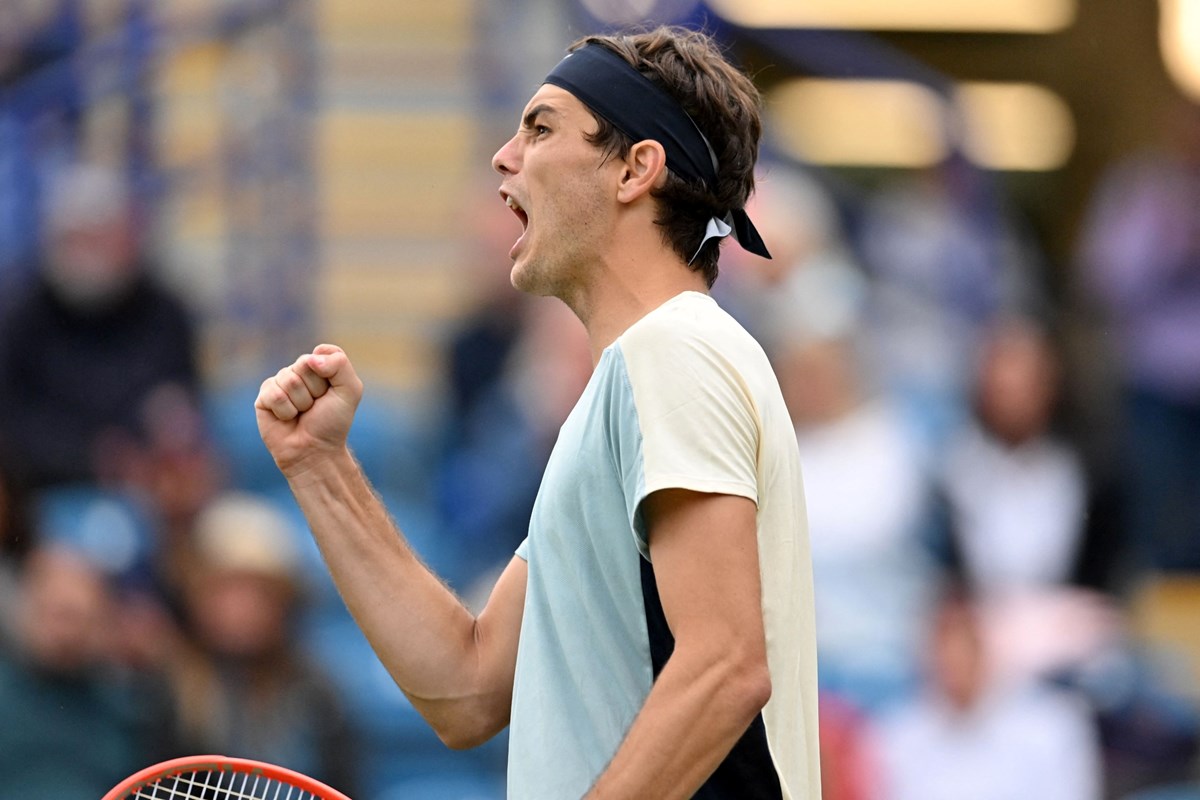 We have ourselves an all-American battle as Taylor Fritz joins Maxime Cressy in the men's singles final.
Cressy has had a whirlwind of a season to date as he broke into the Top 100 and achieved a career-high ranking of No.59 earlier this year. Tomorrow's showpiece will mark the 25-year-old's second final of the year after his exceptional winning streak in Melbourne saw him rocket into the final, coasting to victory against the likes of eight-time Tour level champion Grigor Dimitrov.
Cressy sealed his place in the final after a tantalising victory against home favourite Jack Draper. Reaping his rewards following a nail-biting ace race, the American's traditional serve and volley masterclass left the Briton trailing behind in the third, giving him the advantage he needed to see the match out in style.
Cressy will go head-to-head with the 2019 Eastbourne champion, American No.1 Fritz, as they battle for the coveted title. Another American star with a mighty serve, Fritz has seemingly rediscovered his confidence as he returns to the place where he posted his first ever ATP title. Since, the world No.14 has reached all-new heights as he became the first American to etch his name in the Indian Well's list of champions since Andre Agassi in 2011.
The Californian-born star ousted a certain Alex de Minaur to fill the remaining spot in the final two. Concluding a high-octane semi-finals day with flair, Fritz started the more settled of the two as he stormed ahead to clinch the opening set. However, the 2021 champion is not an opponent that is easily shaken as he found his form in the second, but Fritz prevailed as he blitzed his way to his second final of the season.
Cressy and Fritz have never crossed paths before, so they will be meeting for the first time in their all-important final clash tomorrow.