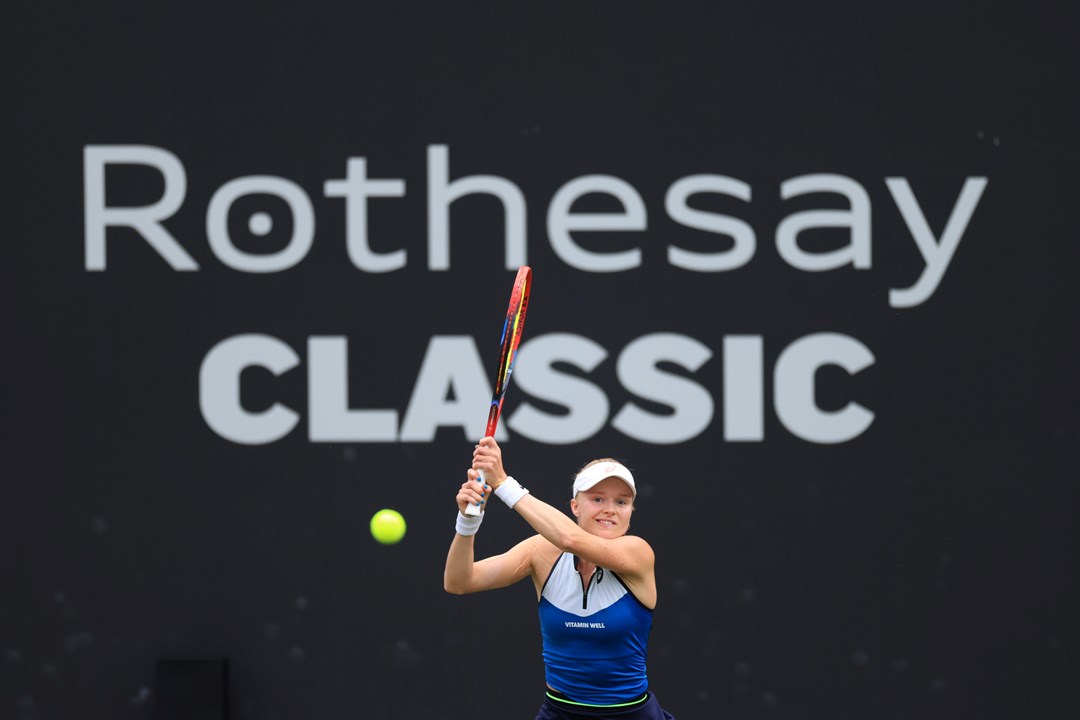 International
Harriet Dart prevails in breath-taking battle of the Brits
• 3 MINUTE READ
The Ann Jones Centre Court welcomed a fiery all-British battle in the opening round of the Rothesay Classic with Harriet Dart overcoming this year's Rothesay Open finalist, Jodie Burrage, 4-6, 6-2, 7-5.
Both sides endured plenty of tennis over the past few weeks with Burrage reaching her first-ever WTA final, while Dart reached the quarter-finals for a second consecutive year.
"She's a great player and she's been on a real run," Dart, who currently is ranked 134, said. "She's full of confidence, and I had to really battle out there and find a way through.
"It's never easy as we practice together, share the same fitness coach and physio. There are no secrets. we both know each other's game really well. It wasn't pretty at times, but we both fought really hard and I'm just happy to be through."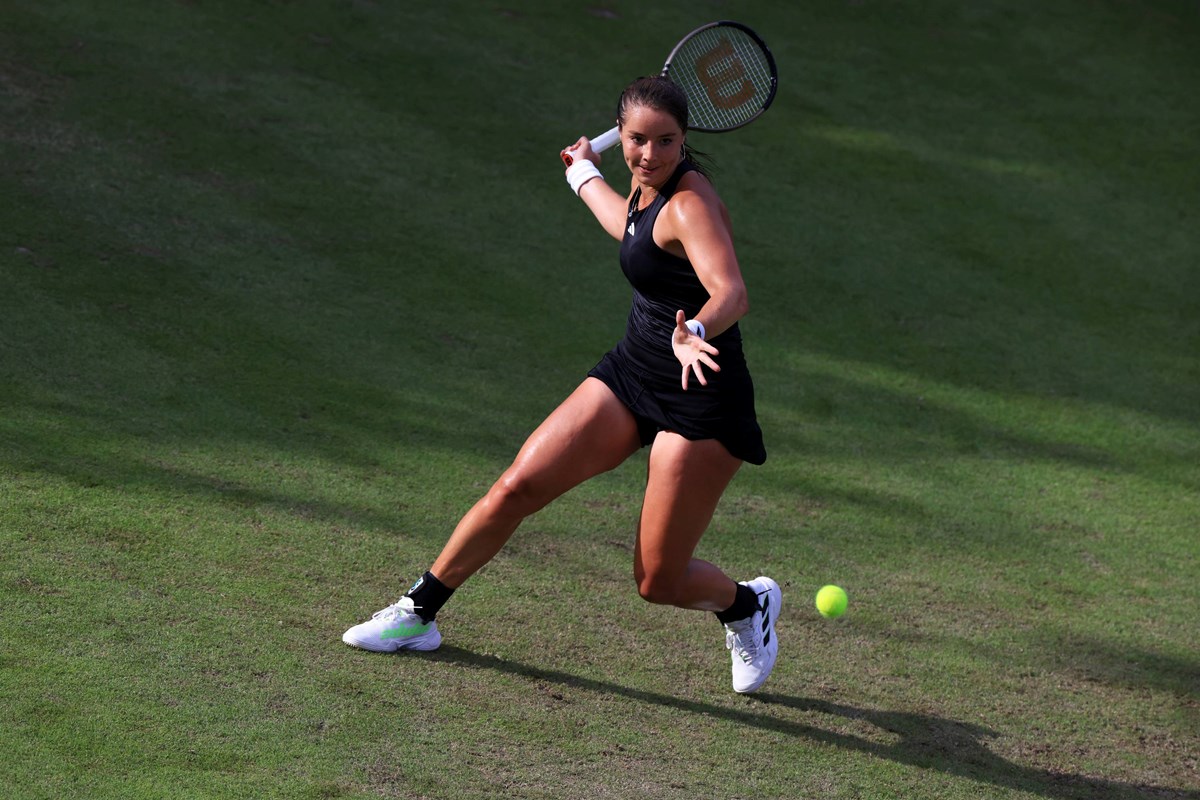 Dart was first on the attack, finding an early break in the first set to give her the advantage. With her foot still firmly on the gas, Dart conjured a further three break points to break her compatriot for a second time. Yet, Burrage fiercely deterred all attempts as she rediscovered a second wind, holding onto serve before turning the tables and breaking Dart twice to take the lead.
Despite Burrages' efforts to see out the match in straight-sets, Dart refused to bow down as she took the reins in the second, comfortably going up a double break to call for a third.
As the deciding set unravelled, the two Brits upped the tempo as they continuously fought at the base line, battling to find a way through one another's stout defences. Burrage seemed to be the first to ask questions of her fellow Briton as she teased her back to deuce four times before Dart finally sealed the hold.
As a result, Dart immediately went on the offense with a relentless onslaught claiming three break points, but it wasn't enough as Burrage saved all three to get herself out of unsteady waters. However, Burrage, who appeared to show some level of discomfort, was unable to fight off Dart's fifth break point of the set as the 26-year-old pulled away with a solitary break, eventually coming out triumphant in two hours and 20 minutes.
Meanwhile, Rothesay Open Nottingham champion Katie Boulter bowed out in the opening round to world No.39 Lin Zhu 7-5, 7-5. The British No.1 held an early break lead in both sets but struggled to back it up on serve. The Chinese star broke six times and saved 10 break points of her own to see out the win in an hour and 46 Minutes.
Elsewhere, there were wins for 2021 Rothesay International Eastbourne champion Jelena Ostapenko – coming through 6-2, 5-7, 6-1 against Linda Noskova – and Poland's Magdalena Frech, who defeated Barbora Strycova 7-6(3), 6-1.
Fourth seed Anastasia Potapova is also into the secind round, having defeated Marta Kostyuk 6(8)-7, 7-5, 6-4.