OFFICIAL TIMEKEEPER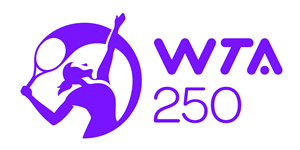 Rothesay Classic Birmingham | Player Guide
Below you'll find all of the information for players, along with for coaches and any player guests, about attending the 2022 Rothesay Classic Birmingham.
WELCOME TO THE ROTHESAY CLASSIC BIRMINGHAM!
We are very proud to be hosting this event at the Edgbaston
Priory Club, which provides a wonderful setting for the staging of
world-class tennis. Our player services team, will be led by Carole
Hallam who will be onsite at the tournament venue, supported
by Kate Malazonia who will be based at the Crowne Plaza Hotel.
I hope you will enjoy your time within the intimate grounds of the
Club and I am sure you will receive a warm welcome from the
tennis fans, and if you have
any queries, please do not hesitate to contact me.

Best Regards
Patrick Hughesman
Tournament Director
Crowne Plaza Hotel: 0121 224 5000
LTA Tournament Office: 0333 305 0292
Media Centre: 0333 305 0284
Player Doctor: 0333 305 0289
Player Services: 0333 305 0286
Practice Courts: 07955 439501 / 0333 305 0290
Transportation: 0333 305 0287
WTA Office: 0333 305 0291
WTA PHCP: 0333 305 0288
The Player Lounge and restaurant are situated within the Indoor Tennis Centre. Facilities include: hot food, pasta station, sandwich bar.
The Players Lounge will be open from 9am until 6pm, or 30 minutes after end of play (whichever is latest).
Managed by Jackie Vaughan, this service is located within the Player Lounge (at the Indoor Tennis Centre). Price per racquet is £19 and is payable either by cash or credit card by arrangement upon collection.
Each player receives two free washes. Price per bag is £12, paid either by cash or card. For overnight service, drop off must be by 4pm, collection the next morning from 9am.
The event cannot be responsible for lost items.
Locker rooms are located within the Indoor Tennis Centre on the ground floor.
The gym is located onsite in a marquee located in the Indoor Tennis Centre Car Park.
There are 3 onsite practice courts.
To book a practice court, contact Peter Grimsdale on +44 7955 439501 after 8.45am.
The medical rooms, located within the Indoor Tennis Centre, will be serviced by Dr Mark Ridgewell, WTA Primary Health Care Providers, Athlete Assistance and Massage Therapists.
Transport to and from the official hotel will be available from Thursday 10 June throughout the tournament.
Transport by coach to Rothesay International Eastbourne will be provided.
Please note it's a legal requirement in the UK for drivers and all passengers to wear seat belts in cars and minibuses.
Contact: 0333 305 0287 / +44 7955 439637
Crowne Plaza, Birmingham City Centre
Holliday Street, Birmingham B1 1HH
PH: +44 (0)121 224 5000 FX: +44 (0)121 224 5000
Breakfast Buffet: 6.30am – 10am
Please speak to Carole Hallam in Player Services onsite at the venue regarding Player Match Box tickets.
The LTA has joined forces with World Privilege Plus Discount Club to provide elite players with a range of exclusive discounts to help them enjoy their grass court season.
Accessing your account:
Go to LTA World Privilege Plus and log in with the below username and password:
Username: LTA2
Password: pa55word
Select the category you wish to view discounts for
Click on the company whose discounts you're interested in
View the information detailing how to redeem the discounts offered
Should you have any problems accessing the link or using the discounts, please contact us.
Enjoy the benefits!
The LTA Team in association with World Privilege Plus
Prize money issued by LTA events is subject to a withholding tax under UK Tax Authority. Under the revised "Reduced Rate Tax Withholding Application", the amount earned by any non-UK player before tax is now £12,570 from 6 April 2021–5 April 2022. Once earnings exceed this amount, all prize money earned from LTA events will be subject to a 20% withholding tax deduction.
When tax is deducted, an FEU2 form will be issued, detailing prize money earned and tax withheld. A copy should be retained by you and given to your accountant/business manager. A duplicate copy cannot be issued. In most instances the tax deducted can be offset against tax paid in your home country. The LTA will be responsible for paying the tax withheld to the UK tax authority. 20% tax withheld (non-treaty countries), other 0% tax withheld.
For Prize Money receipts please contact: Katie Malazonia
Mobile: +44 7955 441708
Email: RothesayClassicBirmingham@lta.org.uk
As the LTA's exclusive pensions partner, Rothesay is the title sponsor of the Rothesay Open, Rothesay Classic and Rothesay International. Rothesay is delighted to support the future of British tennis and to help open up tennis to more people of any age, ability and background.
Rothesay's the UK's largest specialist pensions insurer, purpose-built to protect pension schemes and their members' pensions. With over £60 billion of assets under management, Rothesay secures the pensions of more than 830,000 people and pays out, on average, approximately £240 million in pension payments each month.
Rothesay's track record of innovation and excellence has led it to become the UK's largest specialist insurer in the fast-growing pensions insurance market and a significant investor in the UK across a range of assets such as social housing, infrastructure, real estate, and both equity release and long-term, fixed rate mortgages.
Check out our other tournaments