OFFICIAL TIMEKEEPER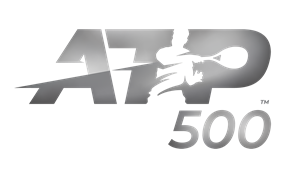 cinch Championships | Player Guide
Below you will find all of the information you need for players, coaches and player guests
Welcome to the 119th edition of the cinch Championships at The Queen's Club.
The LTA and The Queen's Club are proud of our event's tradition and iconic venue where tennis greats have performed and written countless histories of glory and success.
As we get prepared to re-open tennis for everyone, operating at full capacity, we're looking to provide the usual top-class player experience which has earned us the Tournament of the Year Award five times.
Our Player Services team formed of Charlotte, Fraser and Thomaz are ready to assist you with anything you may need during your stay.
As a supporter of tennis in the UK and around the world, our partner BNP Paribas is once again running their AcesFromTheHeart initiative at the tournament. The money raised will go to the LTA Tennis Foundation and help fund grassroots projects that help improve lives through tennis. For every ace you serve on Centre Court this week, whether in singles or doubles matches, BNP Paribas will donate £50 to the LTA Tennis Foundation. Paribas will also match all donations made during the tournament.
We hope you enjoy your time in London, our facilities, the pristine grass courts and great food in the Player Lounge.
Lui Procopio Carvalho
Tournament Director
Luiz Procopio Carvalho
0333 305 0232
07551 008 457
Email luiz.carvalho@img.com
Player Services
Charlotte Stone
0333 305 0231
07944 552 038
Email charlotte.stone@lta.org.uk
Referee
Denise Parnell
0333 305 0244
Asisstant Referee
Richard Haigh
0333 305 0245
ATP Supervisors
Cedric Mourier
Ali Nili
0333 305 0248
ATP Tour Manager
Diego Pedraza
0333 305 0249
Transport
Tania Jenner
0333 305 0252
This area's reserved for players and their invited guests. Located in the indoor courts, follow the signs from the Tournament Director's balcony or from ground level. TVs, daily newspapers, internet facilities, films and games are available.
Self-service meals are available in the Player Lounge. Lunch is served between 12 noon and 4pm. Afternoon tea is from 3pm. Chilled soft drinks, snacks and water are freely available throughout the day.
Please get your accreditation pass scanned in the catering area to receive food.
The official Dunlop stringing service is located overlooking the QC members enclosure, please follow the directional signs from the Player Lounge. The price is £22 (for labour only, please bring your own strings). Priority is given to players still in the tournament, but wherever possible Dunlop will try to provide a same day service. Stringing charges can be deducted from your per diem or prize money. The stringing service will be open from 12 noon on Thursday 9 June
Contact: 0333 305 0258
A complimentary laundry service for players operates from Monday 13 to Friday 17 June (inclusive).
Please leave your laundry with the attendant in the Locker Room before 1pm each day. Clothes will be returned the following day.
The Queen's Club Gym can be used from Wednesday 8 to Sunday 19 June between 8.30am – 5.30pm. Please show your player accreditation pass to take advantage of these complimentary facilities.
Chair umpires will have towels for each match. Please return them to the Locker Room after use. Only tournament towels are permitted on court.
Please book all practice courts through Thomaz in the Player Lounge. Slazenger balls will be provided for your use.
Thomaz Costa: 0333 305 0250
The Doctors' Consulting Room is located between the Locker Room and the ATP Physiotherapists and Massage Room, which are accessed via the Locker Room.
A Tournament Doctor is on site from 10am each day from Saturday 11 to Sunday 19 June.
Tournament Doctor
Dr Stephen Thompson
0333 305 0257
ATP Physiotherapists
Graham Anderson
Shuhei Suzuki
0333 305 0256
Tournament Physiotherapists/Masseurs
Steve Bedford
Jonathan Lewis
Hayley Hopkins
0333 305 0256
Arrival Transportation: Airport pick up not available. Nearest airport is London Heathrow (LHR). Taxi fare from Heathrow to Central London refunded by the Tournament Office upon presentation of a valid journey receipt.
Tube: Direct line from Heathrow and Central London. Barons Court Tube Station 200 yards from site.
Airport taxi refunds will be paid to main draw and qualifying players via bank transfer, alongside your prize money from ATP.
TOURNAMENT TRANSPORT
Tania Jenner
0333 305 0252
From Friday 10 June cars can be booked through our Transport Co-ordinator, Tania Jenner, who's based in the Player Lounge.
All transport will operate out of the Player Lounge rear exit.
The transport booking lines are open from 8am on Friday 10 June and will close each day 40 minutes after the last match
To book transport in advance for Friday 10 June, please call Tania between 6pm and 8.30pm on Thursday 9 June
Cars are available from 9am on Friday 10 June until 40 minutes after the last match each day
Whilst Tania will try wherever possible to meet your transport needs, there may be times when demand for cars is exceptionally high. Priority will be given to players still in the tournament.
There'll be enhanced security checks coming into the tournament. Please follow the direction of our security staff and have your bags ready to be searched when entering the tournament.
Please give Tania your London address and telephone number when you arrive.
As many players take private accommodation from Queen's through Wimbledon, a per diem allowance will be paid to all players instead of complimentary hotel rooms. Per diems will be paid via bank transfer, alongside your prize money from the ATP.
If you require assistance, hotel booking reservations can be made by contacting Fraser Russell by Tel: +44 7903 038 327 or email: fraser@headconcierge.com. All hotel rooms are on a first-come, first-served basis. Cancellation policies will apply.
Accreditation and tickets
For guest accreditation passes please see Charlotte Stone in the Tournament Director's Office.
Player accreditation passes
A photo accreditation pass is in your Player Pack. Please wear it at all times.
Coach passes
We welcome all ATP-recognised coaches. A photo accreditation pass will be issued on request from Charlotte in the Tournament Director's Office.
Guest passes
Your travelling partner will be issued with a photo accreditation pass on request. Please see Charlotte for this and other daily guest pass requests.
Player box tickets
If your match is played on Centre Court or Court 1, you will need to speak to Charlotte regarding designated match seats. Players on Centre Court can request up to 8 seats. Players on Court 1 can request up to 6 seats.
The LTA has joined forces with World Privilege Plus Discount Club to provide elite players with a range of exclusive discounts to help them enjoy their grass court season.
Accessing your account:
Go to LTA World Privilege Plus and log in with the below username and password:
Username: LTA2
Password: pa55word
Select the category you wish to view discounts for
Click on the company whose discounts you're interested in
View the information detailing how to redeem the discounts offered
Should you have any problems accessing the link or using the discounts, please contact us.
Enjoy the benefits!
The LTA Team in association with World Privilege Plus
Prize money issued by the LTA events is subject to a withholding tax under UK Tax Authority.
Under the revised "Reduced Rate Tax Withholding Application" the amount earned by any non-UK resident player before tax is £12,570 from 6 April 2022 to 5 April 2023. Once a non-UK resident player's earnings exceed this amount, all prize money earned from LTA events will be subject to a 20% withholding tax deduction.
When tax is deducted on-site Player Services will complete a FEU2 form showing details of prize money earned and tax withheld. A copy of FEU2 form will be provided to players during event and players should retain this for their tax agent/manager. A duplicate copy cannot be issued. The LTA will be responsible for paying the tax withheld over to the UK Tax Authority.
Check out our other tournaments