OFFICIAL TIMEKEEPER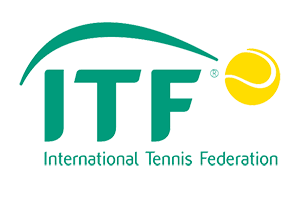 British Open Wheelchair Tennis Championships | Player Guide
Below you'll find all of the information for players, along with for coaches and any player guests, about attending the 2022 British Open Wheelchair Tennis Championships.
On behalf of the LTA, we'd like to offer a very warm welcome to all the players, coaches and player guests who're joining us for the 2022 British Open Wheelchair Tennis Championships.
We have a busy week in store, with the British Open, the Nottingham Futures and the British Open Junior Tennis Championships taking place over the week. We're also launching the Wheelchair Tennis Initiative which is a programme of inspiring days looking to attract, engage and inspire people with physical impairments to join the game. A Talent ID Day will take place on Saturday 16 July at the tennis centre.
Throughout the week we're looking forward to inviting children from local schools to take part in a Schools Festival and watch some tennis. Along with this local coaches are being invited down to attend workshops around inclusive programmes.
We hope you have a great week.
Kirsty, Juan and Sophie
Tournament Director
Kirsty Thomson: +44 (0) 7432732202
Tournament Office
Juan Escobar: +44 (0) 7954647756
Sophie Hall: +44 (0) 7957959057
Tournament Press Office
Alex Hyman: +44 (0) 7704022549
Futures/Junior Tournament
Sophie Hall: +44 (0) 7957959057
Referee
ITF1/Futures – Tom Kinloch: +44 (0) 7855023513
Junior Event – Ashok Thakrar: +44 (0) 7711311252
Practise Desk
Ray Lovell: +44 (0) 7952559193
Taxi Service
Forest Cars: +44 (0) 1159500600
Hotel
Delta by Marriott: +44 (0) 1159739393
Doctor/Physiotherapist/Masseur available on site via player desk/control table in Players' Area
The player lounge is situated within the tennis centre's indoor courts. All accredited players, coaches and guests are welcome. Facilities include a player dining, rest area, internet access and pool table.
The Dunlop stringing service is located within the player lounge. Price per racquet is £17 (labour only – please bring your own strings) and is payable by card to the stringer.
Player/coach laundry service will be available at the tennis centre from Tuesday 12 July onwards. Please drop laundry items at the tennis centre before 10:45 each day. Items will be returned to the tennis centre by 12:00 the following day. Last day for dropping off items will be Saturday 16 July by 10:45, with items being returned by lunchtime on Sunday 17 July. Payment will be required on collection (max 20 items per bag) - £12.50 per bag.
Player locker rooms are located on the ground floor of the tennis centre. Accessible toilets will also be located around the outdoor courts.
Players can access the tennis centre gym during the tournament.
Practice courts are available from Monday 11 July. If you wish to book a practice court before you arrive please email disabilitycompetitions@lta.org.uk Once on site courts can be booked with Ray Lovell on (0044) 7952 559 193 / raylovell@gmail.com
If you are arriving early and wish to practice on Sunday 11 July please let us know.
There'll be a medical team on site throughout the event.
Player Doctor: Dr Natasha Beach (Tuesday 12 - Friday 15 July) / Dr Ajai Seth (Saturday 16 - Sunday 17 July)
Physio: Rachel Royer
Masseur: Kelly Bramhald (Tuesday 12 - Friday 15 July)
Arrival and departure transfers are available to/from:
East Midlands Airport (EMA)
Birmingham International Airport (BHX)
Nottingham Railway Station
There's coach transportation from London to Nottingham for any players competing in Wimbledon before the tournament. If you're looking to travel to London after the tournament to catch a flight please let us know and we can help you arrange transportation at your own cost.
Surgical masks are required in all transport vehicles.

Parking

There are car parks located at the front of the tennis centre and tournament hotel. There are disabled parking bays in both car parks. Parking is free of charge. Please ensure you do not leave any valuables in your car.
Delta Hotels by Marriott Nottingham Belfry
Mellors Way
Nottingham
NG8 6PY

0115 973 9393

Any accommodation enquiries please contact Sophie on disabilitycompetitions@lta.org.uk / (0044) 7957 959057
For any family or friends who'd like to come and watch please ask them to book their tickets via the below page:
A repair station will be available. Priority will be given to any urgent repairs to sports wheelchairs that are needed after traveling. Please come with spare tyres, inner tubes and any other replacement parts if applicable.
Referee
Tom Kinloch: t.kinloch@btinternet.com / (0044) 7855 023513
Please ensure you sign in with the Referee in the Referee's Office by 16:00 on Monday 11 July (singles) and by 12:00 on Tuesday 12 July (doubles).

Draw
The draw for the singles will take place at the tennis centre at 16:30 on Monday 11 July. The draw for the doubles will take place at the tennis centre after 12:00 on Tuesday 12 July.