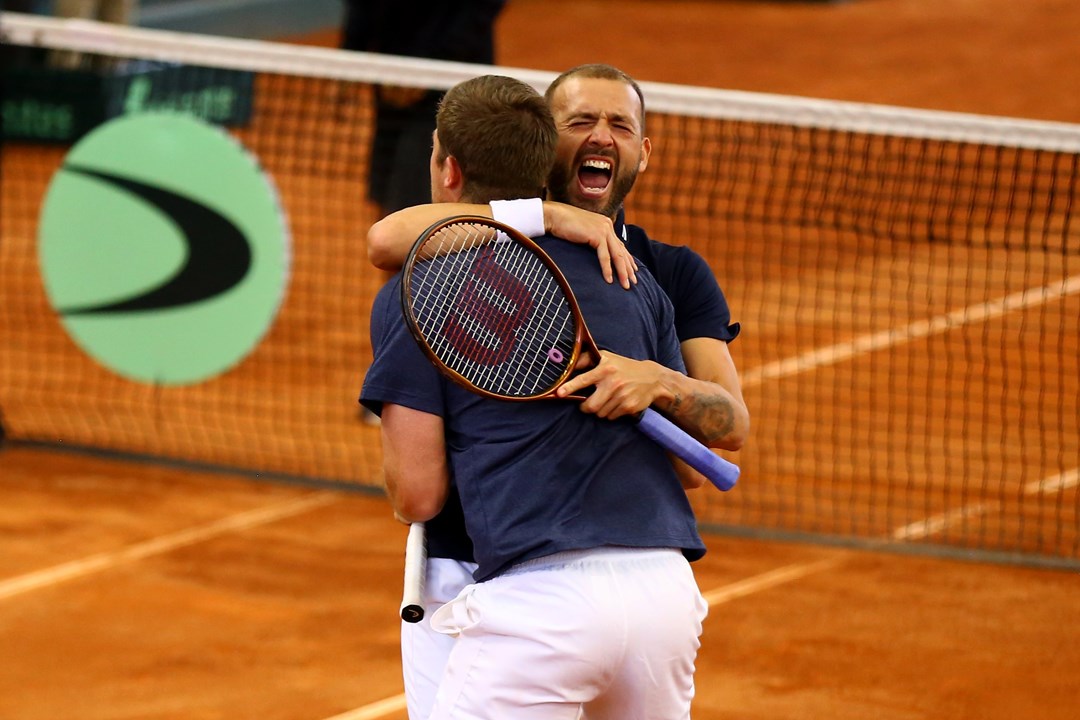 GB Teams
Davis Cup Qualifiers 2023: Great Britain beat Colombia to reach Finals Group Stages
• 3 MINUTE READ
Great Britain are through to the Davis Cup Finals Group Stages in September, thanks to a 3-1 win over Colombia at the Pueblo Viejo Country Club in Bogota.
Two victories for British No.1 Cam Norrie over Nicolas Meija and Nicolas Barrientos, accompanied by an all-important doubles win for Dan Evans and Neal Skupski against a former world No.1 duo, secured Britain's place in the Group Stages.
"The feelings are one of immense pride for what the boys have done and the support team as well," said Great Britain Davis Cup captain, Leon Smith.
"Hats off to the players, they've come here to Colombia straight from Melbourne earlier than we'd normally do for a Davis Cup to prepare for these last few days and its definitely paid off. There's a lot of work the players have done to adapt in a short period of time and they went out and fought really hard.
"It never had to be the highest quality of tennis because the conditions don't allow for that but it needed a lot of grit and determination. The important thing is we got the win and it gives us the chance to keep being successful this year."
The Davis Cup Finals Group Stages will take place from the 12-17 September. The top teams from the Group Stages will progress to the knockout Finals event from 21-26 November.
Results
Colombia 1-3 Great Britain
Nicolas Meija (COL) bt. Dan Evans (GBR) 6-2, 2-6, 6-4
Cam Norrie (GBR) bt. Nicolas Barrientos (COL) 7-5, 6-2
Dan Evans & Neal Skupski (GBR) bt. Juan-Sebastian Cabal & Robert Farah (COL) 6-4, 6-4
Cam Norrie (GBR) bt. Nicolas Meija (COL) 6-4, 6-4
Playing in tough conditions – battling high altitude and transitioning over to the clay – the Colombians made their home advantage known in the first rubber, as top-ranked star, Meija, picked up an early 6-2, 2-6, 6-4 win over British No.2 Evans.
However, the opening day would eventually finish all square thanks to a workman-like display from world No.11, Norrie. As the clock struck around about 1:00 in the UK, Norrie closed out a 7-5, 6-2 win over Barrientos to leave everything up for grabs on day two.
The second day kicked off with the eagerly anticipated doubles match up between two-time Grand Slam champions Juan-Sebastian Cabal and Robert Farah and current doubles world No.1, Skupski, alongside familiar teammate, Evans. The British duo played incredibly solid throughout and didn't face a single break point as they stormed to a 6-4, 6-4 victory.
"I've played with Neal plenty of times," said Evans. "He's world No.1 and he talked me through the match. We have good energy, we're very good friends, so I just had to play my game and he takes care of the rest."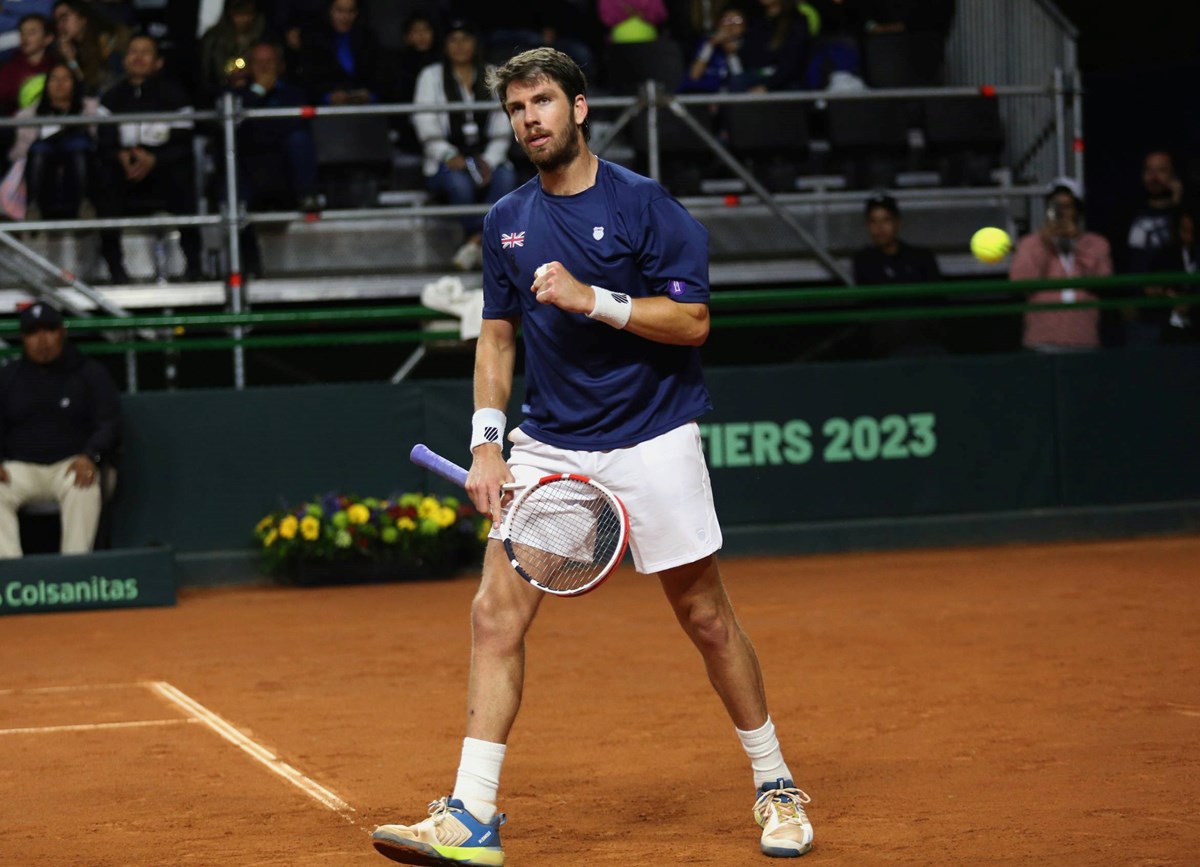 With just one more win required to see Great Britain through, Norrie stepped up to the plate once again to see out a hard-fought battle against Meija 6-4, 6-4. His second victory in the tie marked Norrie's fifth career Davis Cup win.
"It was a good day, with Dan and Neal coming out strong," said Norrie.
"They came out firing with a tough ask against some of the best doubles guys in the world, especially in these conditions in Bogota.
"Mejia was tough, he was trying to get the crowd involved and on his side, and I really made the court mine and I was able put enough balls in the court and I served really well again.
"The team was fired up and it wasn't an easy task for us to get through so Leon and the rest of the guys did a really good job."
Check out full coverage of Great Britain vs Colombia in the Davis Cup Finals Qualifiers