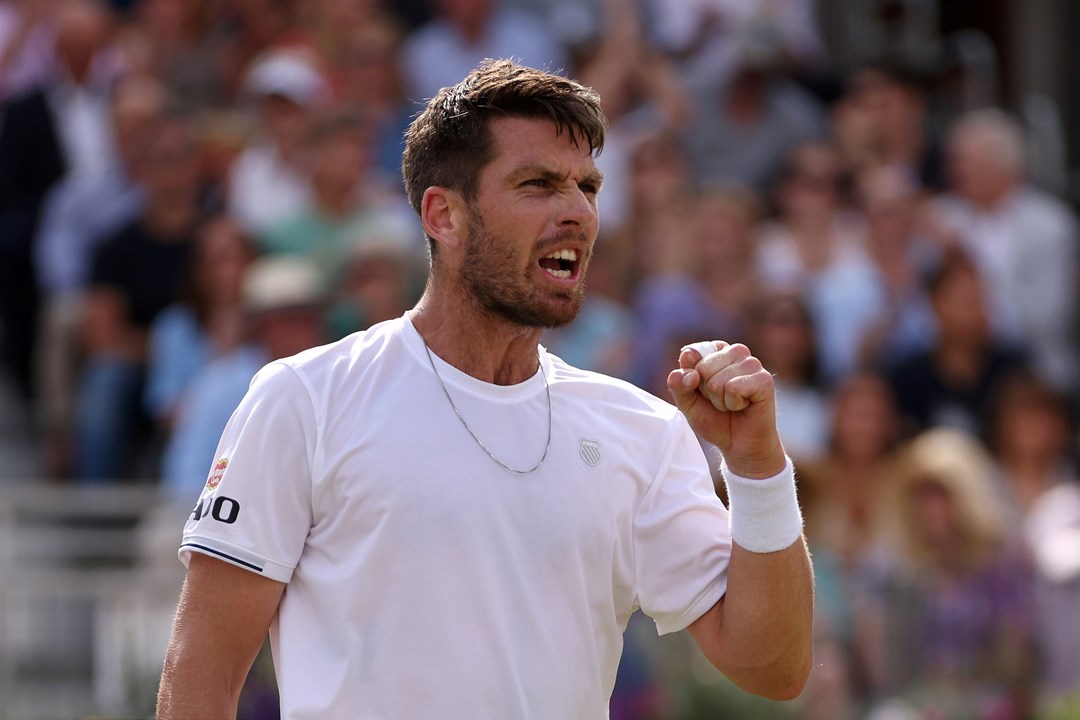 International
cinch Championships 2023: Cam Norrie prepares to battle Sebastian Korda in quarter-final clash
• 3 MINUTE READ
Cam Norrie has reached the quarter-final of the cinch Championships for the second time in his career, as he continues to establish himself as a force to be reckoned with on the grass.
Wednesday's action saw the Briton fight back from a set down to overcome Australia's Jordan Thompson 3-6, 6-3, 6-2 in front of a lively home crowd.
"I feel really good, it was great to get through that match," Norrie said. "I was playing well, and he was serving well. I lost a couple of points in that first set but didn't feel like I needed to change too much in my game.
"I was able to keep my energy high, so I enjoyed it, and it was nice to get through the match from a set down".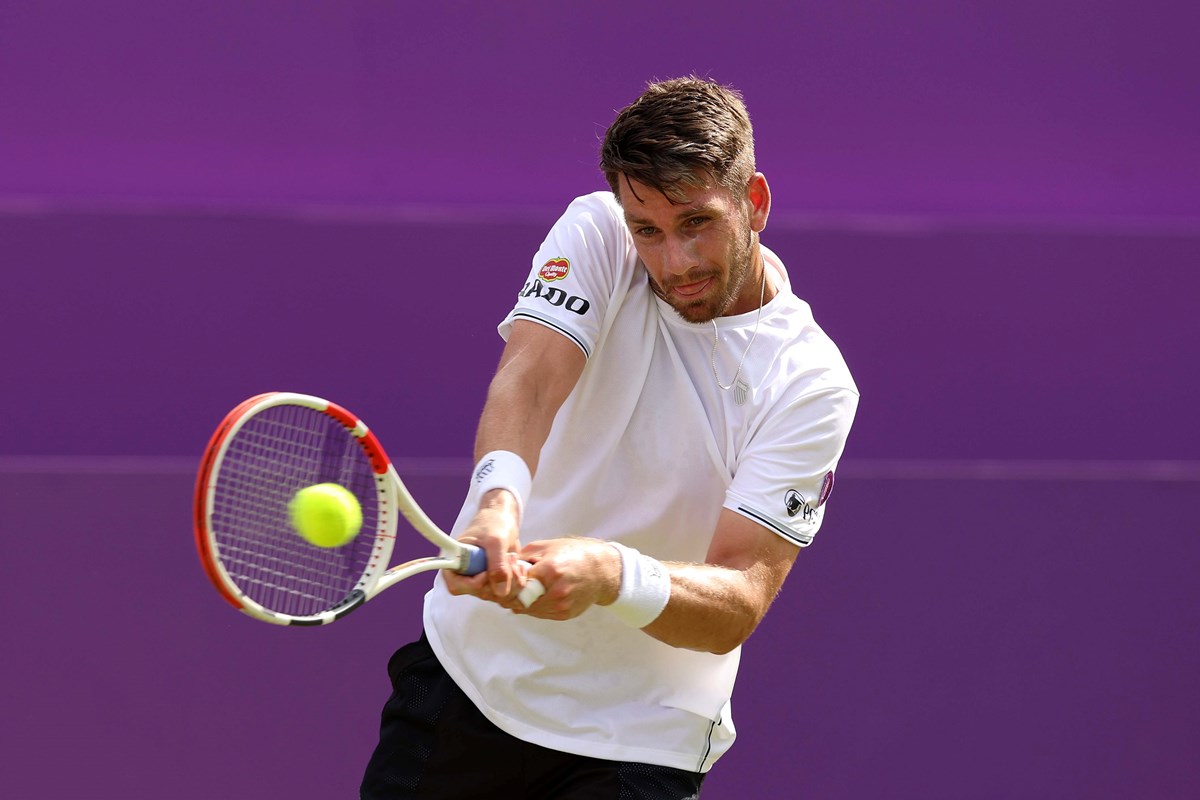 Norrie's first taste of success at the Queen's Club came in 2021 when he was pipped to the title by two-time champion Matteo Berrettini, 6-4, 6-7(5), 6-3. Since then, the 27-year-old's grass court game has gone from strength to strength, with Norrie becoming the fourth British man in the Open era to reach a Wimbledon semi-final last year.
The experience of achieving his best run at a Grand Slam tournament has only made the British No.1 hungrier to secure a maiden title on the grass.
"It would be better than quite nice; it would be unreal to win a title on grass.
"Here at Queen's two years ago I came so close - being in that final with Berrettini I thought that was going to be the one and it was a tough one to take. It's a big goal of mine to win a title on the grass. There's a long way to go but I'm still in it and there are some things I need to tidy up on my game that's for sure."
An all-American encounter yeseterday evening saw Sebastian Korda put an end to Frances Tiafoe's winning streak in a 7-6(2), 6-3 victory to set up a meeting with Norrie.
The two players have already met on three occasions - all of which were on a hard court - with the American edging a 2-1 lead in the head-to-head.
"He's beaten me a few times and I won against him the last time," world No.13 Norrie said. "He's a good player on the grass and he looked really smooth against Evo (Dan Evans)."
Competing in only his fourth ATP tournament since February after missing three months due to injury, Korda has already hit the ground running this week with his aggressive brand of tennis.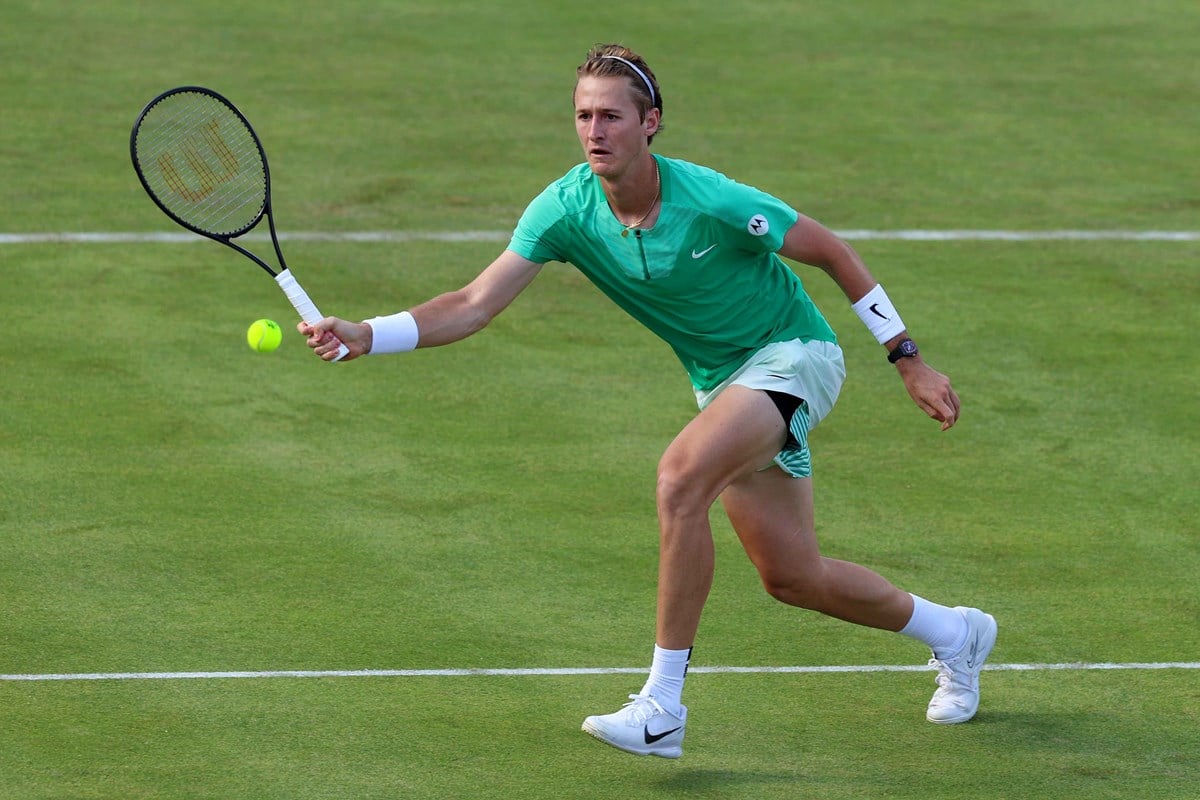 "He's one of the biggest fighters on tour, he doesn't give you many free points," Korda said, speaking on facing his British opponent in the next round.
"I'm expecting it to be a good battle, it's going to be fun for sure and another good test for me. He had another solid match against Thompson, so I'm very happy for him."
"He doesn't get tired, he doesn't cramp, and he brings a lot of intensity to the court – those are his biggest weapons and his forehand is super solid, especially being a lefty, it makes it even trickier".
"I'm always very happy to play in front of British fans. They're so respectful to all the players and it's a different atmosphere to other countries so I'm very excited for this next match."
Follow all the latest from the cinch Championships and watch coverage live on Prime Video and across the BBC.