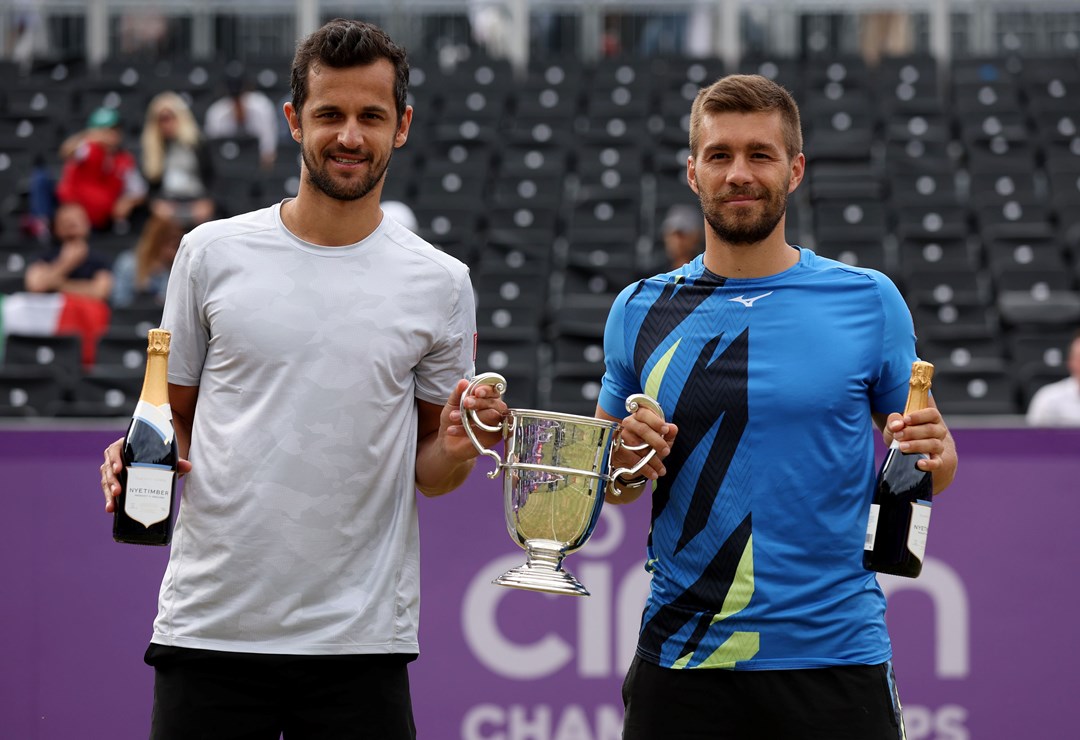 International
cinch Championships 2022: Mektic and Pavic crowned doubles champions
• 2 MINUTE READ
Nikola Mektic and Mate Pavic are the new cinch Championships doubles champions after defeating Briton Lloyd Glasspool and his partner Harri Heliovaara 3-6, 7-6(3), 10-6.
The Croatian duo extend their winning record on grass to 14-1 adding to their Wimbledon and Eastbourne titles from 2021.
"I think besides the first service game of the match we were really solid, but they were too solid on serve in the first," said Mektic.
"The second set I think we had more chances but it doesn't matter, a win is a win."
"I think it does a lot (for their confidence), we had an amazing year last year," explained Pavic. "It doesn't take much in doubles for things to go one way or another, but I think we have the confidence back and we're on a good run."
"I think they could be a top eight team (Glasspool and Heliovaara), they're playing good and last year in Eastbourne we had a very tight match with them as well and you could tell even then."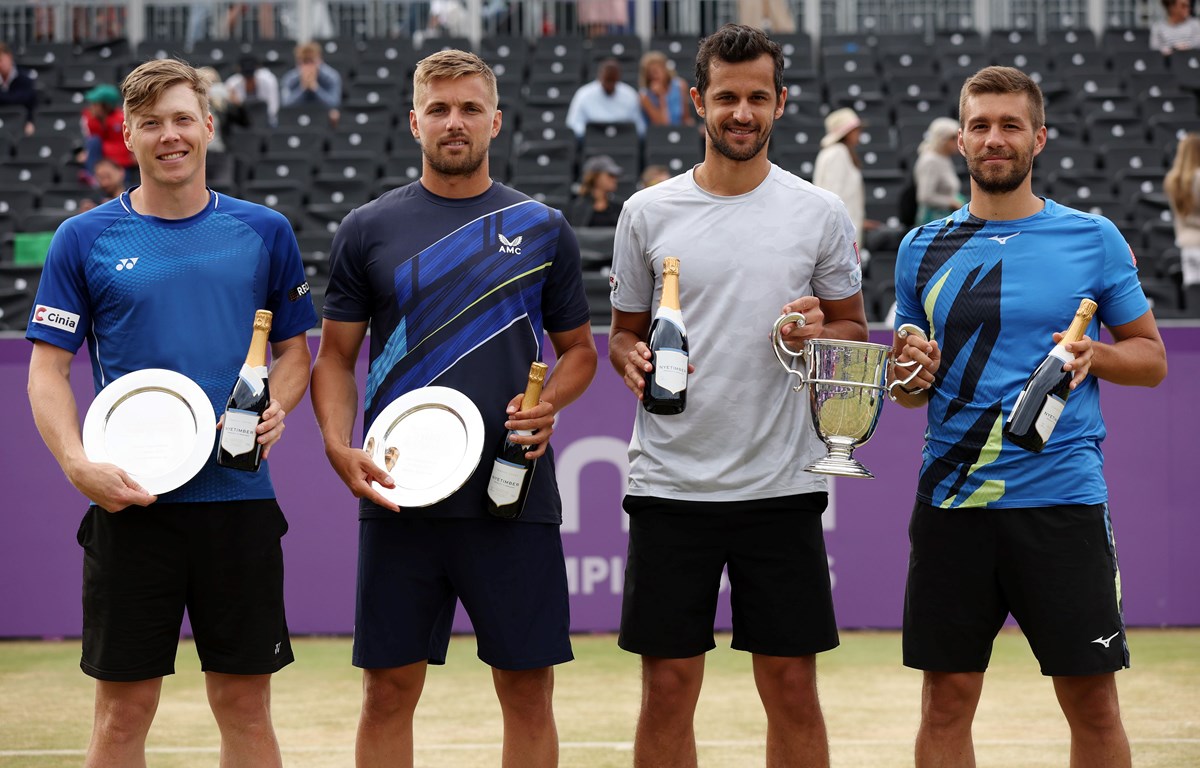 Fresh off the back of their semi-final win earlier in the day – Glasspool and Heliovaara came out firing against the second seeds, losing just one point in the first three games.
Mektic and Pavic couldn't get close to the British, Finnish duos serve as they bombed down five aces to take the first set in comfortable fashion.
Opportunities came and went for the second seeds in the second set. They seemed to have found a chink in their opponent's armour with three break points in the second game, but Glasspool and Heliovaara came through on the deciding deuce point.
From there both pairs stayed solid on serve until they reached a tie-break. On set point in the breaker, Heliovaara hooked a backhand volley into the net as the former world No.1 pairing levelled the score.
In the deciding tie-break at 5-2 up the Croatian's hit a net cord volley from Glasspool into the net, gifting them a come back opportunity, but the second seeds held firm. Fully in control they forced a couple of errors from the British, Finnish team, ending with Glasspool pushing a volley wide.