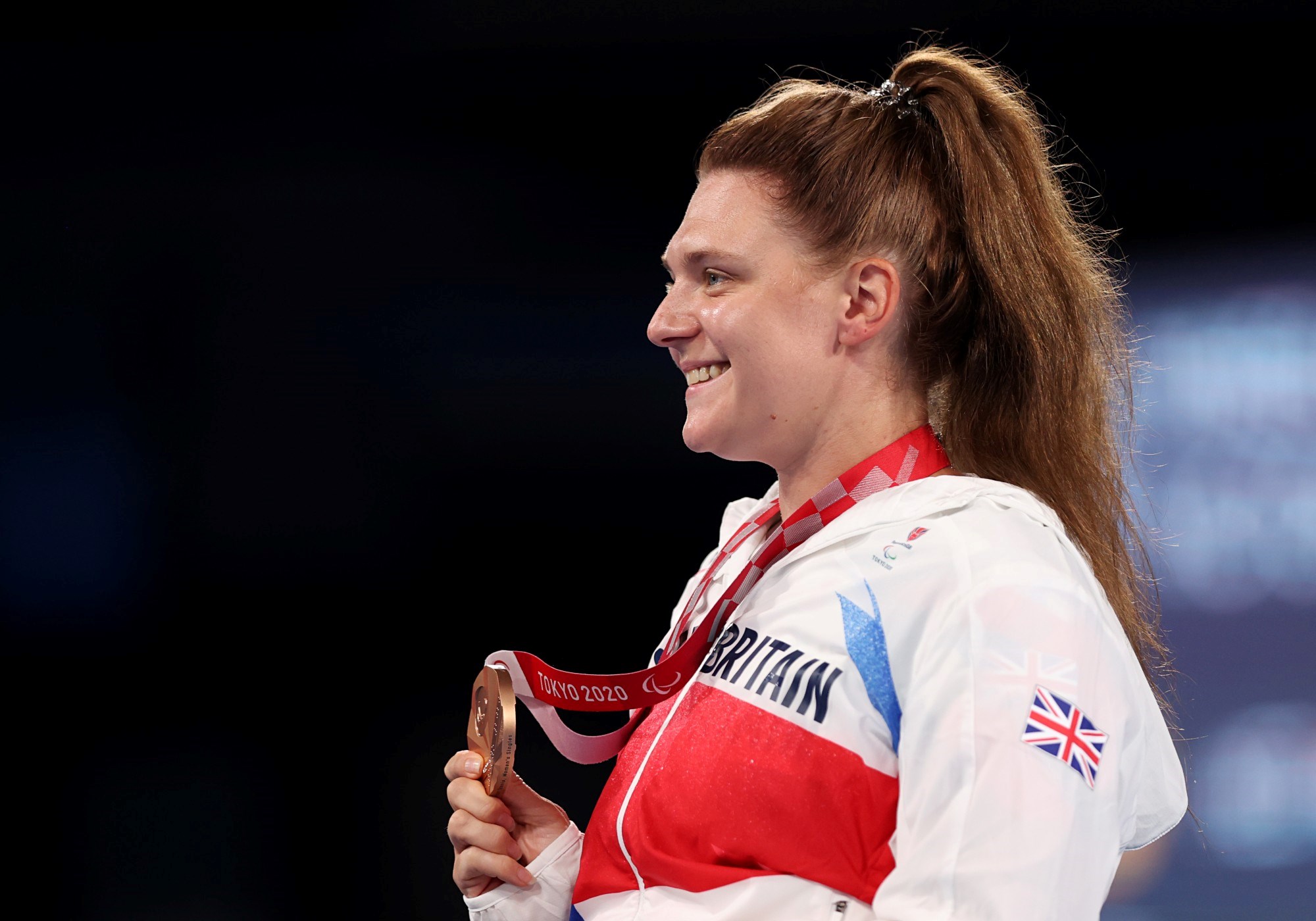 FAVOURITE
SURFACE: Acrylic
SHOT: Slick backhand
AGE31
PLAYSRight-handed
BACKHANDOne-handed
FAVOURITE
SURFACE:Acrylic
SHOT:Slick backhand
Get to know Jordanne Whiley
About
QUICK-FIRE FACTS
Born: 11 June 1992
Lives: Abingdon, Oxfordshire
Trains: White Horse Leisure & Tennis Centre, Abingdon
Family: Father Keith is a former Paralympic medallist, having won a bronze medal in a 100m wheelchair racing event in New York in 1984. After giving birth to son Jackson in January 2018, Whiley got engaged to fiancé and former Paralympian Marc McCarroll at Wimbledon in 2019. They are due to get married in February 2022.
Likes: Asian food and Netflix
Tennis Career
Reached the women's singles semis and doubles final on her seasonal debut at the ITF 2 Loughborough Indoor in March and went on to finish runner-up to Yui Kamiji at the Open des Hauts-de-France in Le Touquet, where she won the doubles title with Kamiji.
In July, Whiley and Yui Kamiji won their fifth Wimbledon women's doubles title together after defeating fellow Brit Lucy Shuker and Kgothatso Montjane in straight sets, with Whiley defeating 2019 champion Aniek van Koot to reach the women's singles semis. Whiley again beat Van Koot at the end of July to reach her third British Open women's singles final.
Whiley made history at the 2020 Tokyo Paralympics, winning the bronze medal in the singles and silver in the doubles alongside Shuker. Whiley and Shuker were the first British pairing to reach the doubles final at a Paralympic games.
She then followed that up by reaching the doubles final at the US Open with Kamiji.
Started the year by winning her first Grand Slam title since becoming a mum and her tenth Grand Slam doubles title with Yui Kamiji of Japan after they won the Australian Open. Added the women's singles and doubles titles at the ITF 2 Bolton Indoor and went on to partner Kamiji to win their second US Open title together before reaching the French Open final.
Tokyo 2020 Paralympics women's singles bronze medallist and three-time Paralympic women's doubles medallist with Lucy Shuker (bronze - London 2012, bronze - Rio 2016, silver - Tokyo 2020), 2015 US Open women's singles champion and 12-time Grand Slam doubles champion with best friend Yui Kamiji of Japan (Australian Open 2014, 2015, 2020, Roland Garros 2014, 2016, Wimbledon 2014, 2015, 2016, 2017 & 2021, US Open 2014, 2020).