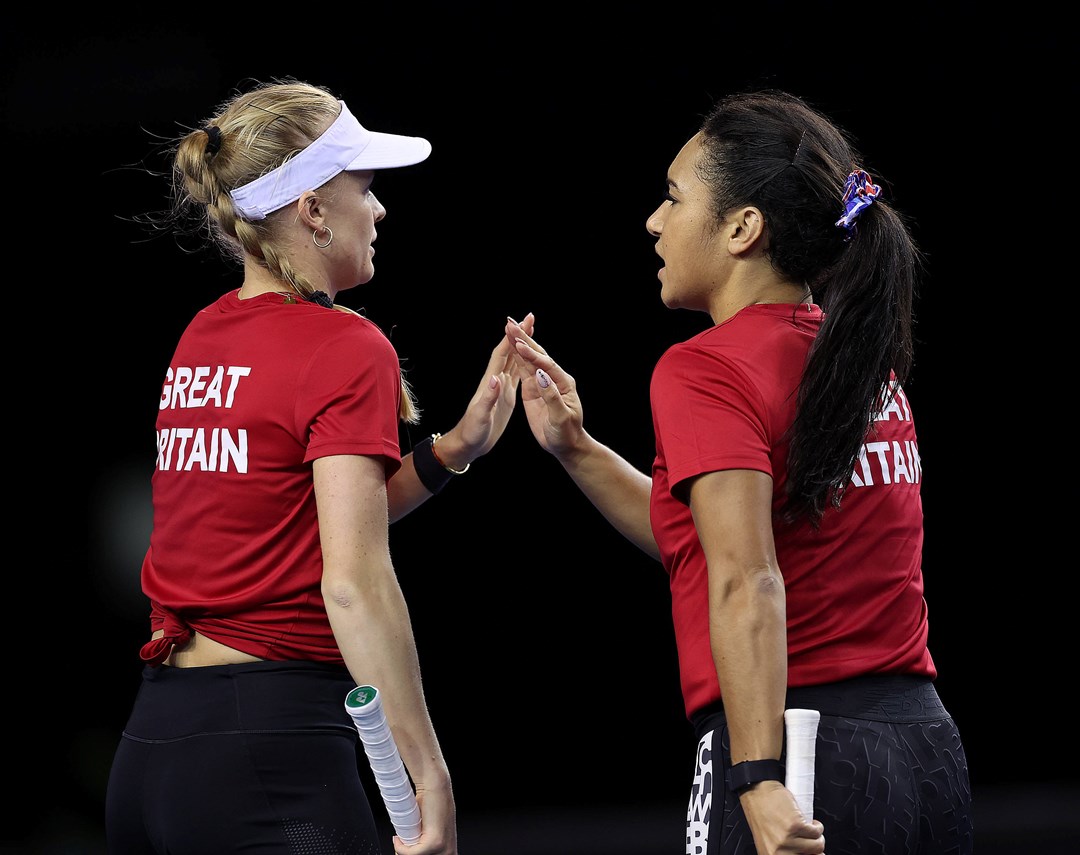 GB Teams
Harriet Dart and Heather Watson recall their debuts for Great Britain
• 3 MINUTE READ
Representing your country on a global stage is an opportunity that very few experience, but Harriet Dart and Heather Watson are among those who have proudly sported the home nations flag and continue to do so as they prepare to compete in this year's Billie Jean King Cup.
"It's always an honour to be able to represent my country and I'm always so excited to get the call up," said Dart. "I love being in a team atmosphere, and I feel like I really thrive in it."
With just one day to go until the big opening day, both Dart and Watson reminisce over their first experience playing for their country, in very different circumstances.
Flying the flag on home soil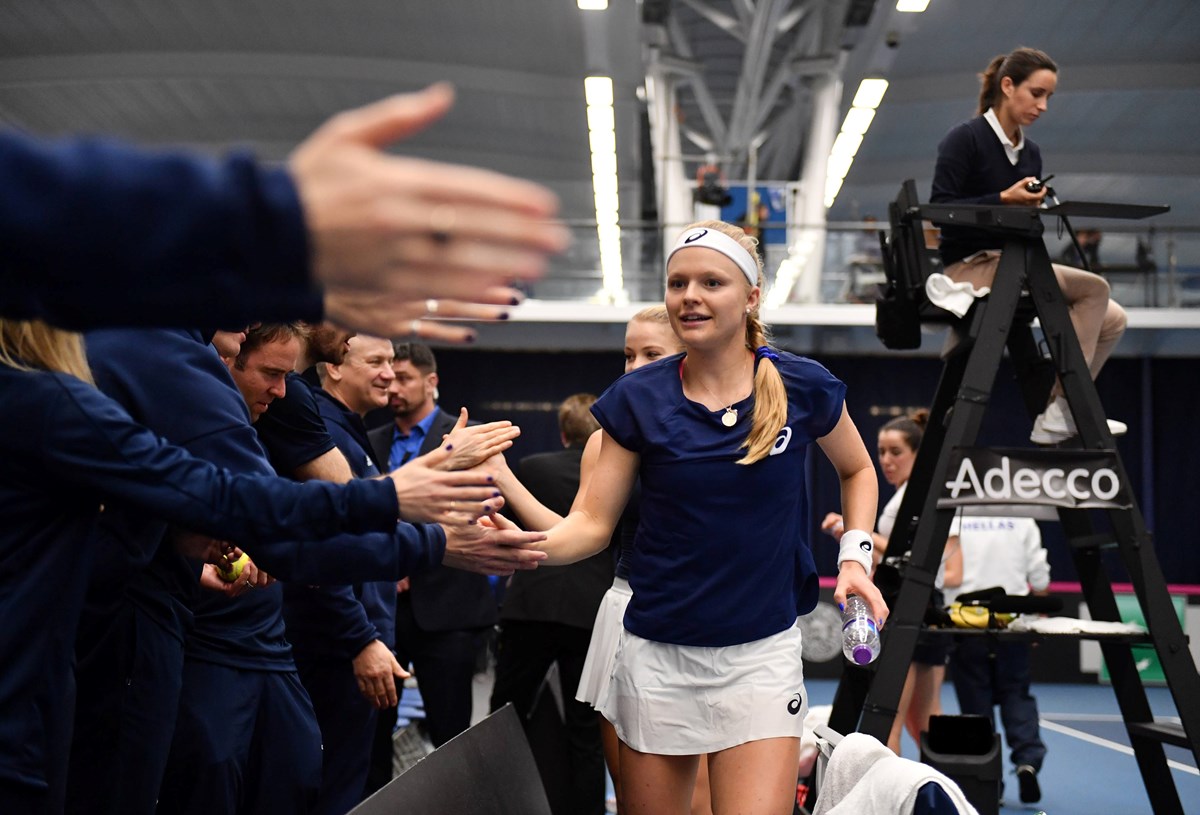 Dart was called up to make her debut appearance for Great Britain in 2019, during what transpired to be a historical milestone for Britain as it was the first time that the Billie Jean king Cup, formerly known as the Fed Cup, was hosted in the UK for 26 years.
"[My] debut was in Bath," Dart explained. "I just remember that we started late, and I remember being exhausted before I even stepped onto court because we'd been cheering so much for our teammates."
Dart's first appearance for the Brits came in a tie against Slovenia as part of the Europe/Africa Group I round robin at the University of Bath, as past of the team's journey to reach the World Group. With Great Britain already leading 2-0, Dart and Katie Swan stepped up to complete a clean sweet, with a 6-2, 6-2 win over Daliila Jakupovic and Kaja Juvan.
"Even though it was a dead rubber, me and Swanny [Katie Swan] got out there and we put on a great performance, and we were both really pleased with how we played. To get any win for GB, whether it's a love or dead rubber, it's always awesome!"
The British No.2 has since collated another six appearances at the Billie Jean King Cup, adding her first singles victory to the pot against the Czech Republic earlier this season.
Earning the call-up in Isreal 2011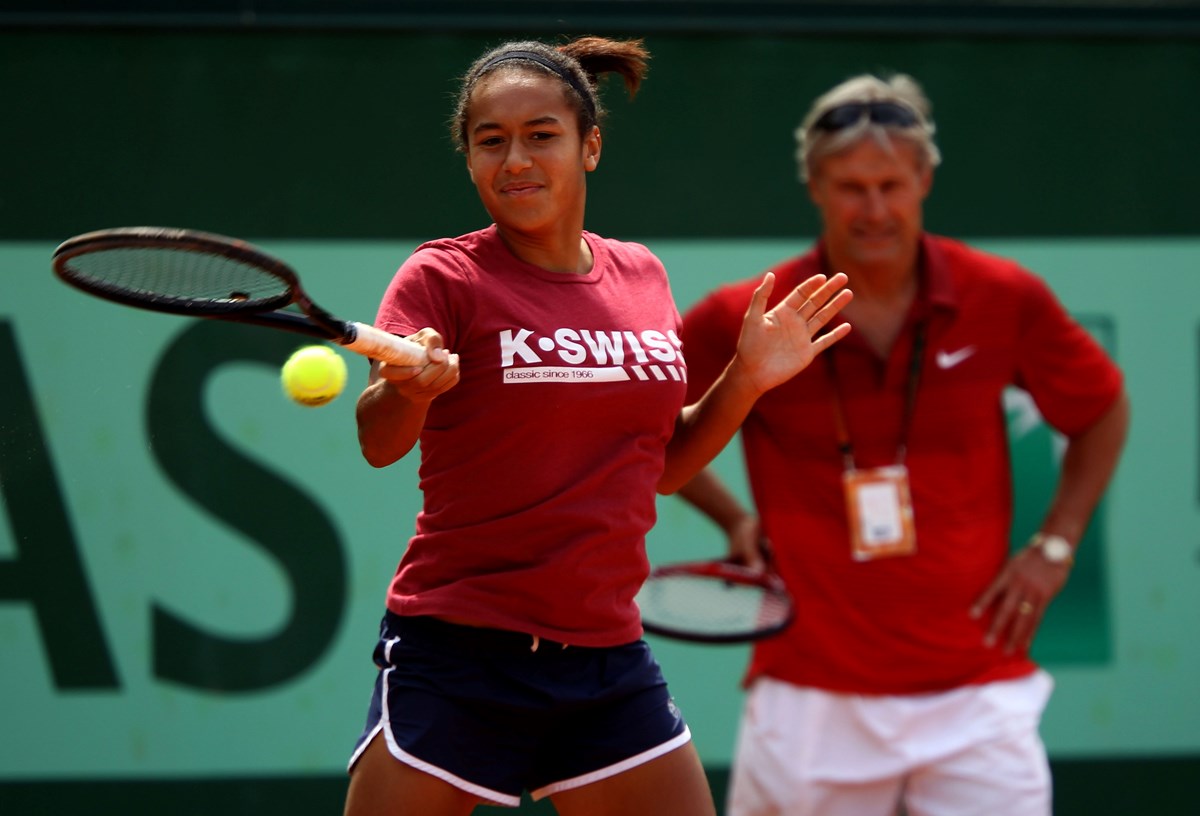 Meanwhile, Watson earns the title of the most experienced GB member with a total of 33 Billie Jean King Cup ties to her name, banking her maiden appearance back in 2011.
"I remember Nigel [Sears] was captain," Watson reflected. "We were in Israel, I played my debut – I think against Patty Schneider – and I remember having to do the initiation speech with [fellow debutant] Jocelyn Rae, and we wrote a wrap song which we ended up performing about 16 times."
The then 19-year-old lost in her first singles match to Switzerland's Timea Baskinszky, but got her revenge later in the tie as she and Rae joined forces to win her first doubles rubber 6-4, 6-3 against Baskinszky and Amra Sadikovic. Despite losing her opening tie against the Swiss, Watson helped carry her country to back-to-back wins against Denmark and Croatia with two singles victories.
Although we sadly haven't been treated to an encore by Team GB's secret hip hop sensation, it remains that this year's event marks a particularly special occasion for the British squad as they are set to take centre stage in front of home crowds at the Emirates Arena, Glasgow for the first time.
"To be able to host the finals and to be able to have the opportunity through the LTA is something we're all super grateful for," said Dart. "We can't wait to be able to compete with a home crowd."
Get your Billie Jean King Cup tickets NOW
The Billie Jean King Cup by Gainbridge Finals, the women's world cup of tennis, take place at the Emirates Arena, Glasgow, from 8-13 November. Tickets, starting from £5 for children and £10 for adults, can be purchased below...