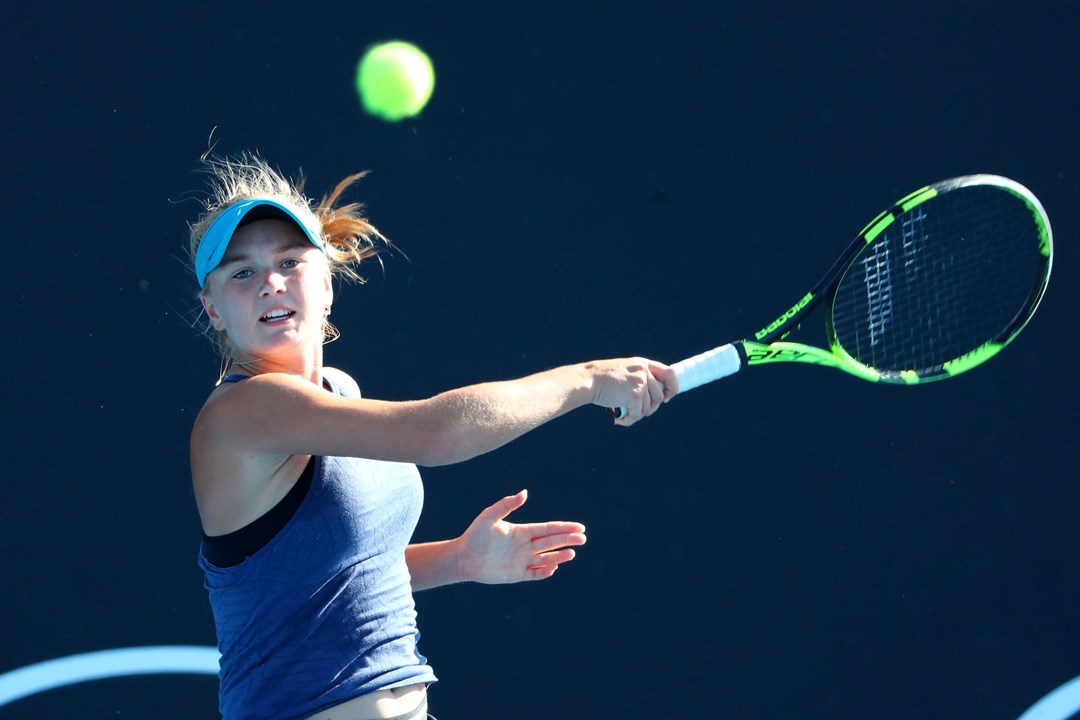 GB Teams
Billie Jean King Cup Play-Offs 2023: Meet the Sweden team ready to take on the Brits
• 4 MINUTE READ
The countdown is on as the Lexus Great Britain Billie Jean King Cup team prepares to face Sweden at the Copper Box Arena in Stratford, London, for a spot in the 2024 Billie Jean King Cup Qualifiers.
Sweden's team captain, Johanna Larsson, has named a five-strong team that will take on the Brits between 11-12 November.
Sweden are four-time Billie Jean King Cup quarter-finalists, having reached the last eight of the competition in 1970, 1977, 1980 and 1988.
The two nations have gone head-to-head on six occasions, with the tie currently being level at 3-3 and everything to play for going into the Play-Off tie.
Sweden's Billie Jean King Cup squad to face Great Britain:
Kajsa Rinaldo Persson (world No.372)
Caijsa Hennemann (world No.532)
Lisa Zaar (world No.824; Doubles world No.503)
Bella Bergkvist Larsson (world No.1105)
Find out more about the Sweden team ready to take on the Brits:
Kajsa Rinaldo Persson
Age: 25
Ranking: 372
Billie Jean King Cup ties played: 13
Billie Jean King Cup record: 8-6
Also joining the Swedish line-up is Persson – who has had her fair share of experience when it comes to representing her country in Billie Jean King Cup ties. October saw Persson reach the quarter-final of the singles and doubles draw at the W60 Glasgow event and enters the upcoming tie against the Brits in sharp form.
The 25-year-old enjoyed a fantastic run last time out where she won one singles rubber and four out of her five doubles matches – making her a key addition to the Swedish team.
Caijsa Wilda Hennemann
Age: 22
Ranking: 532
Billie Jean King Cup ties played: 11
Billie Jean King Cup record: 11-4
Hennemann comes into the team off the back of reaching her third ITF-level final of the year at the W25 Santa Margherita di Pula, where she finished runner-up. Alongside her singles success, the 22-year-old is an experienced doubles player, with 13 doubles titles to her name across W25 and W15 events.
One of the youngest member of Larsson's team, Hennemann boasts an impressive win-loss record at the Billie Jean King Cup, and her experience will undoubtedly prove vital as the Swedish team look to reach the 2024 Qualifiers.
Lisa Zaar
Age: 23
Ranking: singles - 824; doubles - 503
Billie Jean King Cup ties played: 0
Billie Jean King Cup record: N/A
Hoping to make her Billie Jean King Cup debut, Zaar has been called up to the team following a successful year on the ITF Tour.
Zaar enters the tie off the back of winning the W25 Reims doubles title alongside Poland's Martyna Kubka in October and has teamed up with fellow compatriot Hennemann for the W15 Nasbypark event, where they have just reached the semi-finals.
Bella Bergkvist Larsson
Age: 17
Ranking: 1105
Billie Jean King Cup ties played: 0
Billie Jean King Cup record: N/A
The youngest player in the tie, Larsson received a late call up to replace Rebecca Peterson in the Swedish side. The 17-year-old will make her debut if she features in any of the five rubbers across the weekend. Lasson reached a career-high junior ranking at world No.144 in October, capping off a strong year that has seen her win five combined singles and doubles titles, including the J100 event in Loughborough.