Tennis Wales
Welsh success at Wheelchair Tennis National Finals
• 2 MINUTE READ
There were some fantastic achievements for some of Wales' top wheelchair players at the Wheelchair Tennis National Finals this year. The event, which was held in Shrewsbury, was the culmination of a series of national level events with some of the best British players battling it out to become national champions.
Tony Heslop from Swansea and Kevin Lewis from Llandrindod Wells teamed up magnificently to win the men's doubles title. They had some really close and exciting matches along the way and found a way to win a title which has been previously been held by some world famous players such as Alfie Hewett and Gordon Reid.

Commenting on their victory Tony Heslop said "I'm not sure how we got through the semi-final and final matches as we were so far behind and could have lost either of them. We came back in both matches to win in match tie-breaks and in the final we needed to hold our nerve as we saved multiple match points before winning."
Kevin Lewis said "To be able to hold our nerve in such tough situations was a real positive to take away from the tournament. I received so much positive feedback on my own progression from other players and I think this shows how much the performance training I now have access to through Geraint Richards and Tennis Wales is making a difference to my game."
There was another success story at the event where Harry Thomas was playing his first ever competition and did so in style by finishing as runner-up in the novice event. This event is specifically for less experienced players and it should give Harry a big boost in confidence and motivation to play more events next year.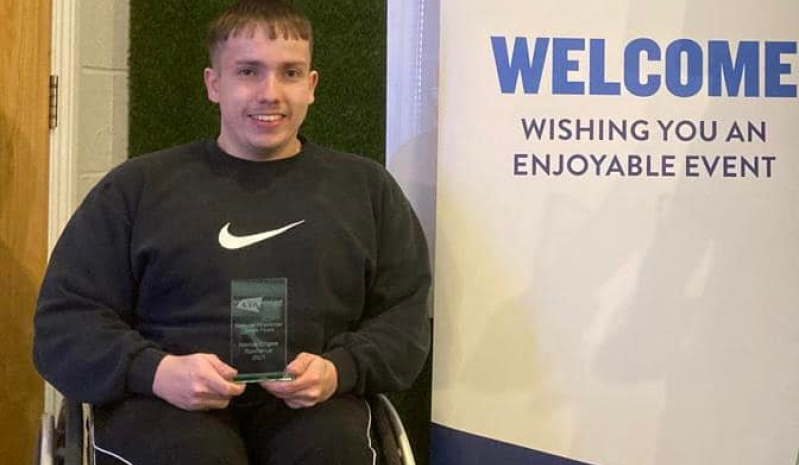 Commenting on all three of the successes Geraint Richards, who Tennis Wales works with to deliver the Wheelchair National Performance Programme, said "I'm really delighted that three players from Wales have seen success at the LTA Wheelchair Tennis National Finals 2021. It is a fitting reward for the hard work that the players have put in during training throughout the summer and autumn months. This was Harry's first ever tournament and Kevin and Tony winning the Doubles title is fantastic, especially after saving four match points in the deciding tie-break. The support of Tennis Wales has been vital to the players' development and growth and with this support we can look forward to even more success for Welsh Wheelchair Tennis players in 2022."
Tony, Kevin and Harry are all part of the Tennis Wales National Performance Programme which provides them with weekly subsidised indoor training sessions where they have access to world class coaching. They are all improving and will continue to fly the flag for Wales in more competitions next year.