Tennis Wales
Welsh National Tennis and Padel Championships - Day 7 Round-up
• 2 MINUTE READ
Day 7 of the Welsh National Championships saw the finals of the adult and junior wheelchair competitions, the remining senior events, and the Padel.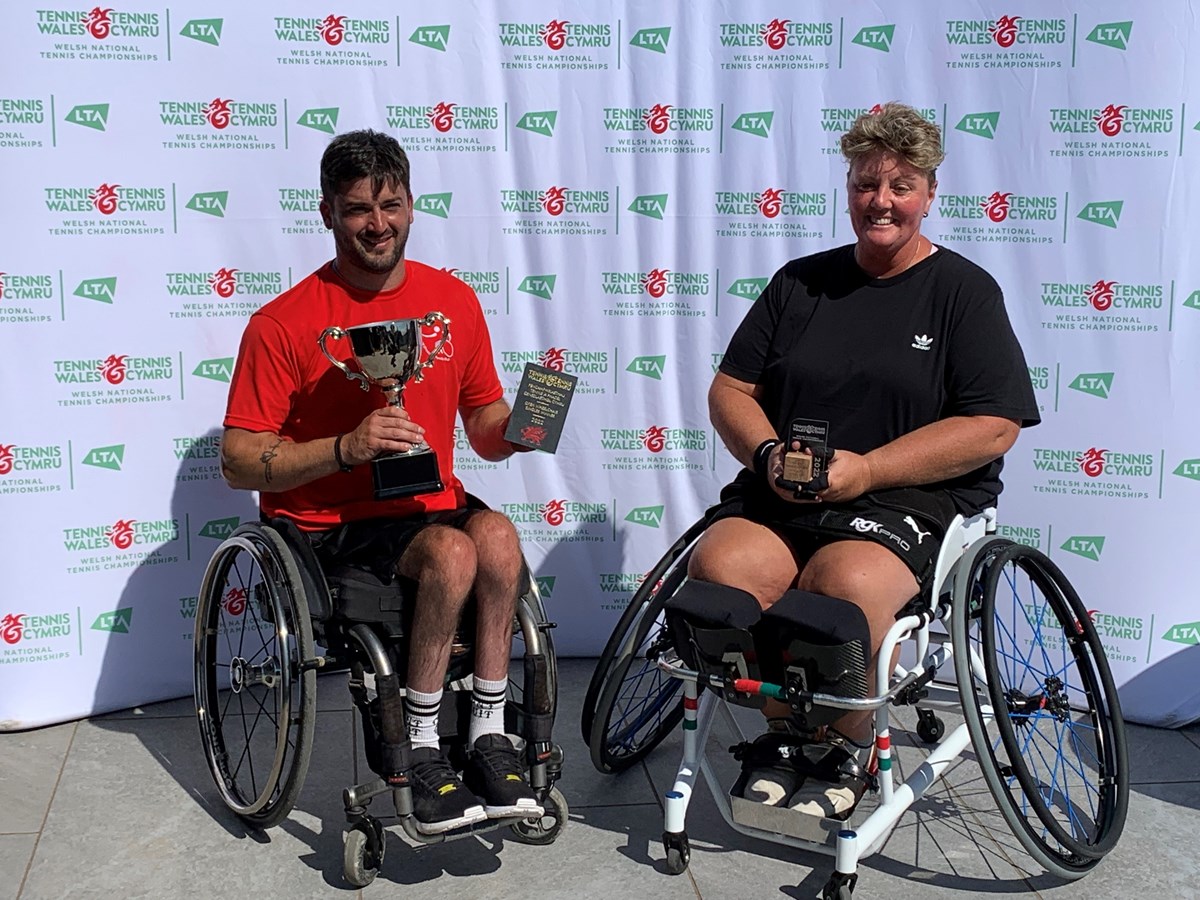 The open singles Wheelchair title was taken by Kevin Lewis, who defeated Fay Dutfield-Horton in the final. The doubles was won by Paul Preece and Martin Fench. Alex Wilson and Harry Thomas were runners up.
In the junior event Lily Folland took the title with victory over Cameron Hudd.
The women's Padel saw Bethan Lewis and Ellie Lewis crowned the first Welsh champions after they beat Rhian Griffiths and Valerie Dixon.
Chris Lovett and Andrew Hamer lifted the silverware in the men's Padel, beating Chris Payne and Dan James.
The over-35s singles trophy was won by Chris Lewis, who overcame the challenge of Jonathan Vernon.
In the men's over-45s Doubles Leighton Davies and Nick Hegarty beat Gavin Seymour and Ed Strandling in the final. Matthew Smith secured victory over Tim Dawes in the men's Over-45s singles final.
In the men's over-55s Singles final Mark Masters secured victory over Bruce Evans, while Rhian Griffths' win over Kate Johnston saw her secure the women's over-55 title.
The men's over-55s doubles title went to Paul Thompson and Myles Collett. Runners up were Mark Masters and Neil O'Doherty.
The men's over-65s doubles final saw Rob Rwe and Mitchell Sedwick beat Ken East and Myles Collett.