Tennis Wales
Tennis Wales extend TIA UK membership to open tennis up across Wales
• 1 MINUTE READ
Tennis Wales has extended its membership of the Tennis Industry Association for 2020.
The TIA has been bringing together companies, clubs and individuals with business interests in tennis since it was formed in 1998, as the official not-for-profit trade body for the UK tennis industry.
Simon Johnson, CEO of Tennis Wales commented
"The TIA will be a great partner for Tennis Wales in the years ahead. We're keen to work with new tennis partners, businesses and individuals who share our vision across Wales. By working together, we're opening tennis up to new people, new investment and new skills that will help get more people playing. There are some superb tennis businesses across the UK, and we want to ensure they're all able to work and access us here in Wales".
To find out more about the TIA UK, visit their website https://www.tiauk.org/. Further information about the new partnership & membership benefits will be shared with coaches & tennis venues in Wales on a regular basis.
Susie Griffiths wins LTA Award
Bangor Tennis Club member, Susie Griffiths, won the Cathie Sabin Volunteer of the Year gong at LTA Awards for her work in boosting membership and tennis participation at the club.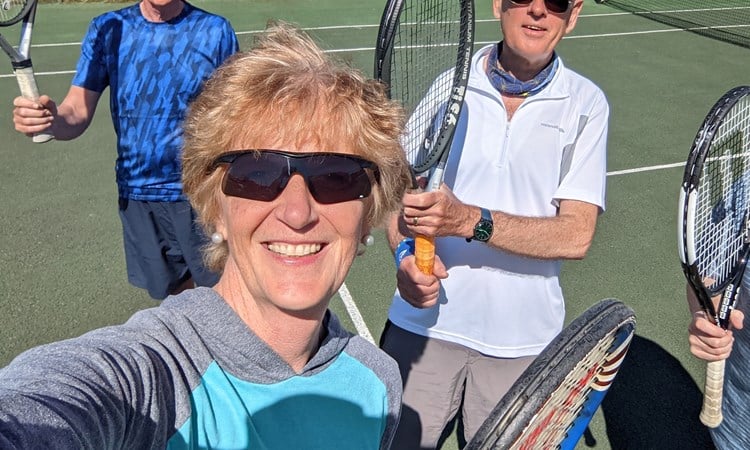 Don't miss the 2022 LTA Tennis Awards
The wait is almost over for the seventh instalment of the annual LTA Tennis Awards ceremony.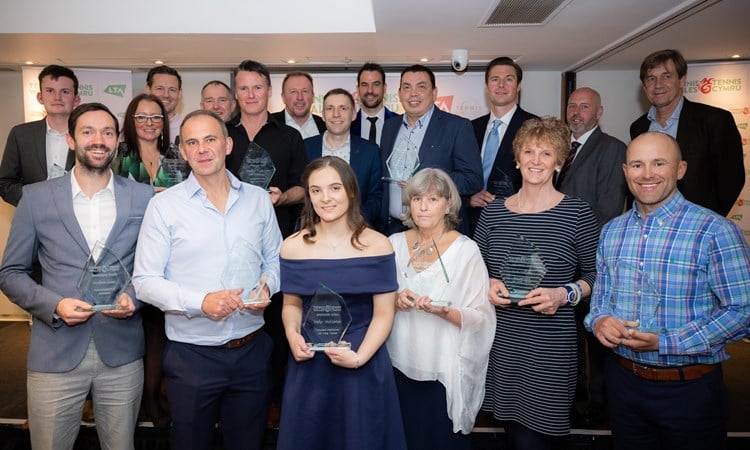 South Wales Crowned National LTA Under-14 Boys' County Cup Champions 2022
The South Wales under-14 Boys' team made history when they were crowned National LTA County Cup Champions at Nottingham Tennis Centre.