Tennis Wales
Tennis growing across Wales
• 3 MINUTE READ
Participation figures released by Tennis Wales, the National Governing Body for tennis & padel in Wales, show an increase in adult and junior participation.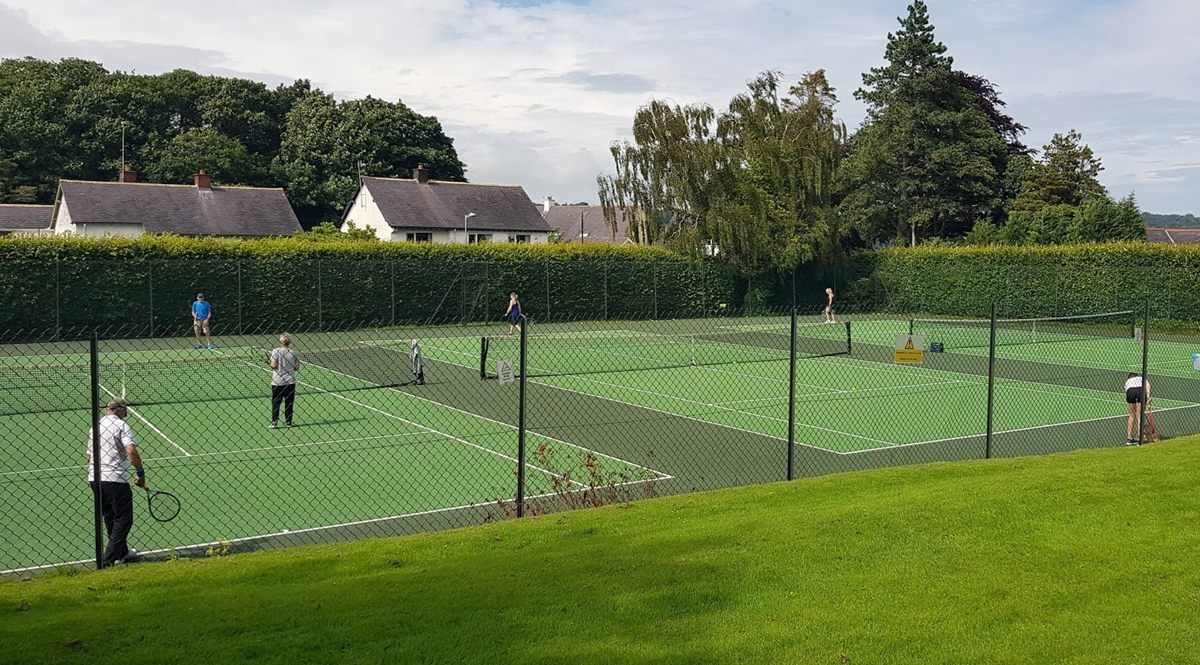 The LTA published GB participation figures for 2022 in February that showed sustained success in getting more people playing tennis, more often; with growth across all demographics, regions and nations of Great Britain, particularly amongst 16-34 year-olds and those from lower socio-economic backgrounds.
The latest LTA participation figures for Wales have shown that trend continuing in the country. It found that in the year to May 2023, 176,000* adults in Wales picked up a racket and played tennis at least once in the last 12 months, and that 71,000* adults played monthly. These figures are a significant increase from around 130,000* playing annually and 31,000* playing monthly in 2019, which was the start of Tennis Wales' tennis 'opened up' strategy. Another positive is the number of women taking part in tennis activity each year, with more than 50,000* women playing annually on courts across Wales.
The number of children participating in tennis has also grown. 27,000* children currently play tennis each week while 154,000* play at least once a year. In addition, the sport has high levels of latent demand, with more than 50,000 school children wanting to participate and try tennis (Sport Wales, School Sport Survey 2023).
Jamie Clewer, Head of Participation at Tennis Wales commented:
"These figures show how our sport has 'opened up' to new and returning players in the last few years. Our network of tennis courts across Wales includes public parks, tennis clubs, commercial facilities and community indoor tennis centres. Together we're seeing amazing participation rates in the game."
Reflecting on the Sport Wales School Sports Survey figures he added:
"We've provided free LTA Youth Schools teacher training to more than 650 Welsh teachers, and, via the LTA Tennis Foundation, invested £250 into each school that has completed the training for tennis coaching and equipment. Our network of accredited tennis coaches are superb, welcoming children into the game through our LTA Youth programme in Wales, with fun games, and smaller courts and rackets".
Tennis Wales's strategy to 'open up' tennis includes an Equality, Diversity and Inclusion plan which has:
Increased female participation and female workforce

Seen direct investment into new Open Court disability coaching sessions

Introduced tennis into more under-served communities through LTA SERVES

The creation of a Welsh Government funded anti-racist project

Seen the launch of the first LGBTQ+ tennis club in Wales.
Elsewhere, a new National Facility Plan has prioritised capital investment into the game and is:
Building low-cost indoor structures in areas of poor tennis provision

Modernising tennis club facilities for the future

Refurbishing public parks as

part of a UK-wide investment by the UK Government and LTA Tennis Foundation, delivered by the LTA

Working with schools, colleges and universities to utilize school tennis courts

Developing padel, with new padel courts being built
* Source LTA Participation Tracker for Wales