Tennis Wales
New fund to protect and prepare grassroots sport
• 1 MINUTE READ
A new fund of up to £4 million has been launched by Sport Wales to help grassroots sports clubs and organisations that are currently facing an uncertain future.
With so much community sport on pause due to the Coronavirus pandemic, the new Be Active Wales Fund is a lifeline to help them not only weather the Covid 19 storm but to also rebuild and restart.
Thanks to the Welsh Government and repurposed money from the National Lottery, clubs and organisations will be able to make sure they can continue to keep their communities active by applying for a grant of between £300 and £50,000.
Applications can be made online at www.sport.wales/beactivewalesfund where you'll also find a comprehensive guide on how to apply. Tennis Wales colleagues are also on hand to support tennis clubs with their applications.
Jamie Clewer, Head of Participation for Tennis Wales commented
"The LTA and Tennis Wales have injected more than £230,000 into tennis throughout the pandemic to support our venues, coaches, players & officials. We're delighted to see further investment from Sport Wales to support the sector in Wales and we look forward to helping tennis venues apply. Our priority has been since the start of the pandemic to safeguard our tennis infrastructure in Wales, this absolutely remains the case, but now with this new funding opportunity I'm really keen to explore new partnerships and approaches for our tennis clubs and coaches to increase participation".
Research carried out by Sport Wales suggests that the inequality gap in sports participation has intensified during lockdown, most notably for those living in deprived areas. As a result, Tennis Wales will be doing everything we can to help the Be Active Wales Fund reach those communities who need it most. For full details, visit www.sport.wales/beactivewalesfund
South Wales Crowned National LTA Under-14 Boys' County Cup Champions 2022
The South Wales under-14 Boys' team made history when they were crowned National LTA County Cup Champions at Nottingham Tennis Centre.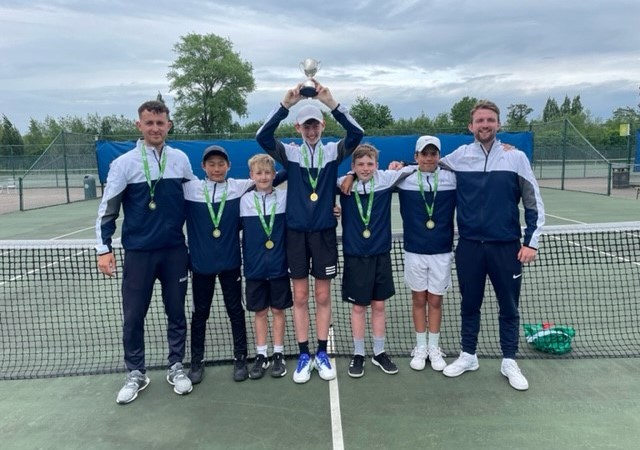 LTA Announce Funding Agreement
The LTA and Tennis Wales have announced today a new funding agreement for Tennis Wales that will last for two years and will see Tennis Wales receive a 20% increase in funding.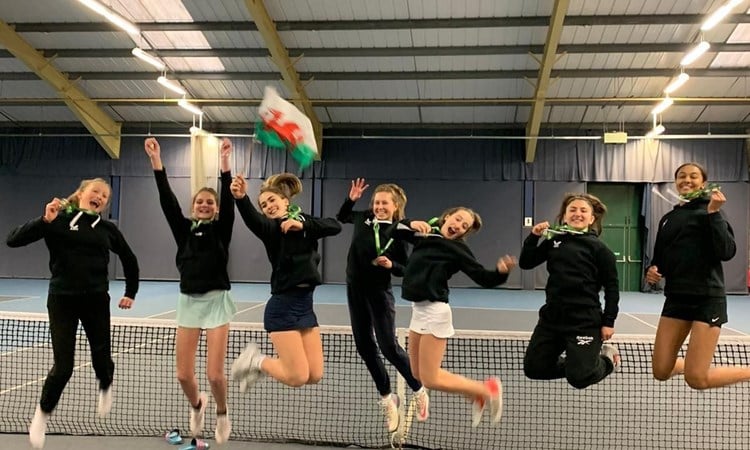 Evan Hoyt to take time out
Evan Hoyt has announced he is taking a break from tennis competition to overcome injuries that have interrupted his career.