Tennis Wales
National Sporting Heritage Day: Clubs Celebrating Centenary
• 2 MINUTE READ
On National Sporting Heritage Day we are marking clubs who are celebrating centenaries.
With Wales recognised as the birthplace of lawn tennis, the country's relationship with the tennis ball and racket has stood the test of time – as shown with a number clubs celebrating their centenary during 2023.
During the last century, clubs, coaches, and players alike have faced challenge after challenge, from the Great Depression, the Second World War, and of course the most recent pandemic — however, these trials and tribulations have made local tennis communities stronger than ever.
Ruthin Lawn Tennis Club — just a few miles from Nantclwyd Hall, the supposed birthplace of lawn tennis — is now celebrating its centenary after first appearing in the tennis archives in 1923.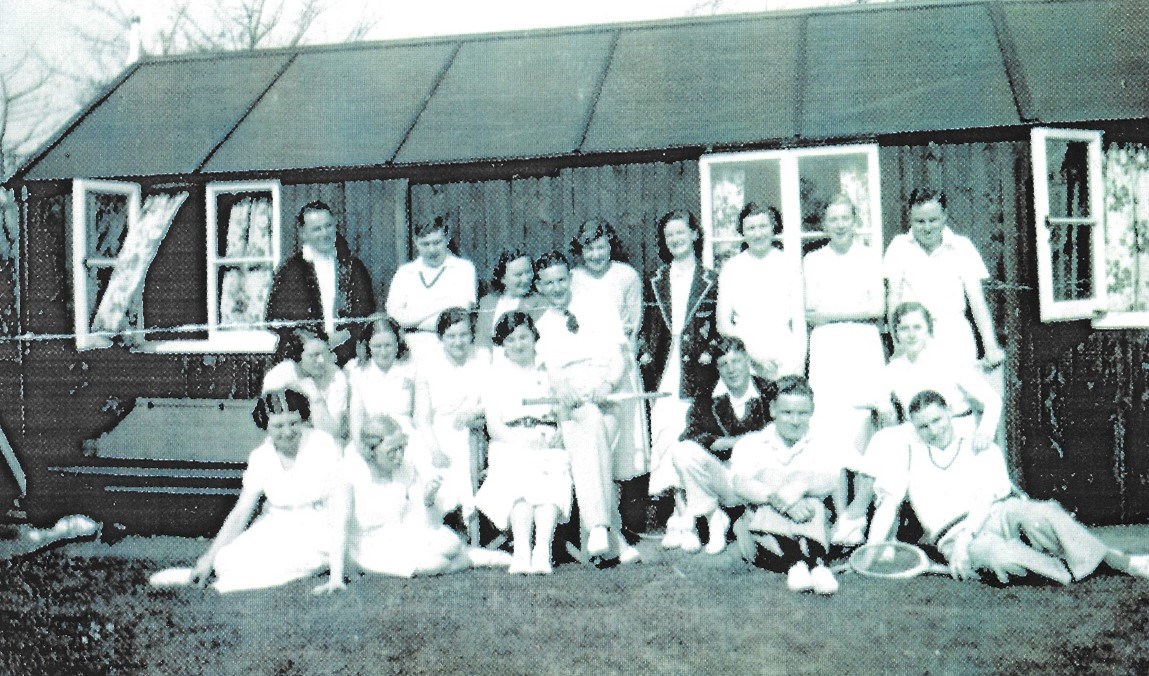 Ruthin Tennis Club
Club Chairman Steve Blunt said, 'Reaching the 100-year milestone is a major achievement for any volunteer-run community club. Ruthin's club committee are already planning for the next 100 years, securing the club's facilities and future for Ruthin, the original 'home' of tennis.'
Another of the clubs celebrating 100 years is Creigiau Tennis Club — where a membership during the club's first year cost 10/6 or just 53p in today's money!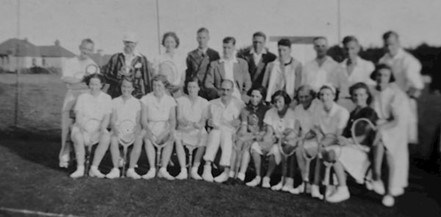 Creigiau Tennis Club players and officials, in the late 1930's. Picture courtesy of Colin Davies
From blacking-out the windows in the local hall (used for tennis) in January 1940, to moving from the clubs' original grounds to its now home in Creigiau Recreational Grounds — Creigiau TC has truly stood the test of time.
Cardiff Lawn Tennis Club has also been celebrating their 100th year, with 2023 marking 100 years since the club moved from Westgate Street to its current location in Cardiff Castle's Grounds in 1923.
In 1947, when the Marquess of Bute gifted Bute Park to the public, the club was given a 999-year lease for just £1 a year to ensure the preservation of the club. Whilst many images from the Club's history have been lost, its legacy has remained strongly ingrained in the local community.
From Gwyn Tuckett, club champion and Wimbledon contender from 1926 – 1939, to the current men's first team's 100th consecutive win – the Club has played host to one of the country's largest local leagues for decades.
Abergavenny has also welcomed its 100th year, while Barry Athletic is celebrating an amazing 110 years.
Simon Johnson, CEO of Tennis Wales said: "The history of tennis here in Wales is remarkably strong, and it's fantastic to see clubs and communities across Wales go from strength to strength each year.
"We're proud to be supporting our thriving, Welsh tennis community as it continues to make history — here's to the next 100 years!"
Do you want to pick up a tennis racket and get down to your local club or court?
Find your nearest club or tennis court earch & book a tennis court near you