Tennis Wales
Max Wins National Indoor Title
• 2 MINUTE READ
Max Lendrum lifted his first National title when he took the honours at the Lexus LTA under-12 National Indoor Championships in Bolton.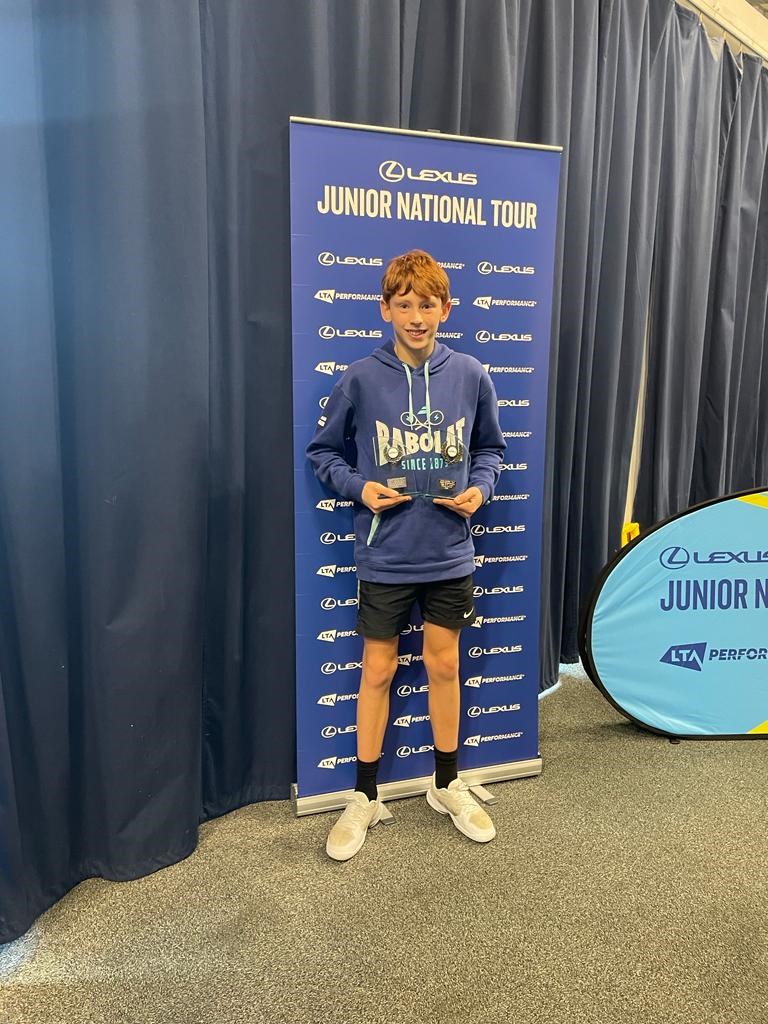 Max, who trains at the Regional Player Development Centre at Swansea, and who is coached by Francesca Lewis, faced number-one seed Frederick Fabricius in the final. 11th seed Max won through in straight sets 6-4,7-5 as he went through the whole singles competition without dropping a set.
Max also made it through to the final of the boys' under-12s doubles competition with partner Keiju Yuto, where they lost out to Neo Hodkinson and Boyan Illchev.
Tennis Wales Head of Performance Chris Lewis said: "This is a landmark victory for Max and shows what great progression he is making. To not lose a set in the singles competition in the process is a great achievement. There were a strong number of Welsh players involved in national level events at various age-groups across the week which we are very proud of."