Tennis Wales
Make sure you submit your Awards nomination
• 2 MINUTE READ
Make sure you get your nominations in for the 2024 Tennis Wales Awards.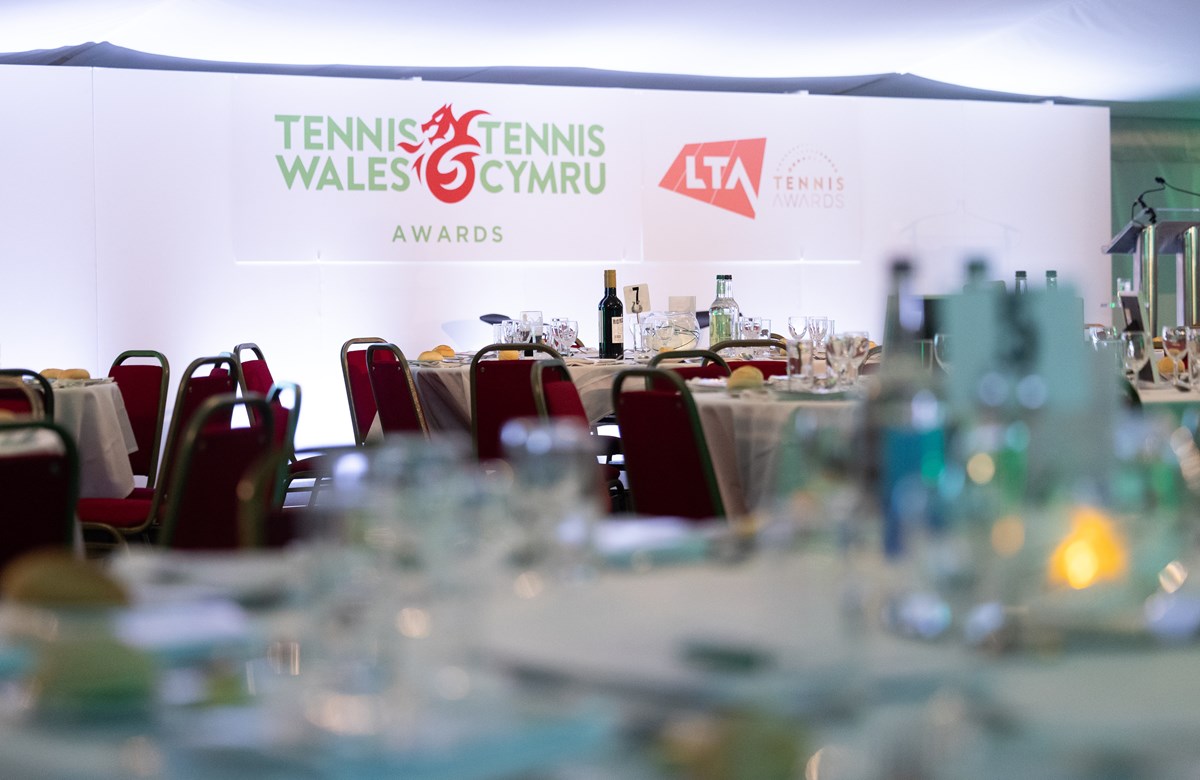 The deadline to submit your nominations is 30 November.
The awards recognise the hard work of inspirational individuals, programmes, clubs and venues involved in tennis.
They could be those who dedicate their precious time and energy to the continual development and growth of the sport, or players achieving great things on court.
The awards will take place at the Mercure Holland House in Cardiff on 29 February in a glittering ceremony. There are 16 award categories to choose from covering both individual and collective recognition and criteria for each category has been set to give nominees a clear indication of what the Tennis Wales and the LTA would expect to see from the award winners.
The winners of 13 of the categories will automatically be put forward as a nomination for the LTA Awards where they will go up against winners from Scotland and the English regions.
Tennis Wales CEO Simon Johnson said: "There are so many amazing people involved in tennis in Wales and we want to make sure that they get the recognition that they deserve. Make sure you get that nomination in."
More information and make a nomination
Please make sure you provide as much information as possible as this will help the judging process.
CATEGORIES
Lifetime Achievement Award
Volunteer of the Year
Rising Star (Young Person) Award
Dragon Signs Development Coach of the Year
Performance Coach of the Year
Club of the Year
Floodlighting and Electrical Services Connecting Communities Award
Park Venue Award
School/University of the Year
Official of the Year
Competition of the Year
Tennis For All (Inclusion) Award
Tennis Wales President's Award
Plus Tennis Wales Only categories:
Tennis Wales Player of the Year: Junior and Adult
Tennis Wales Teams of the Year