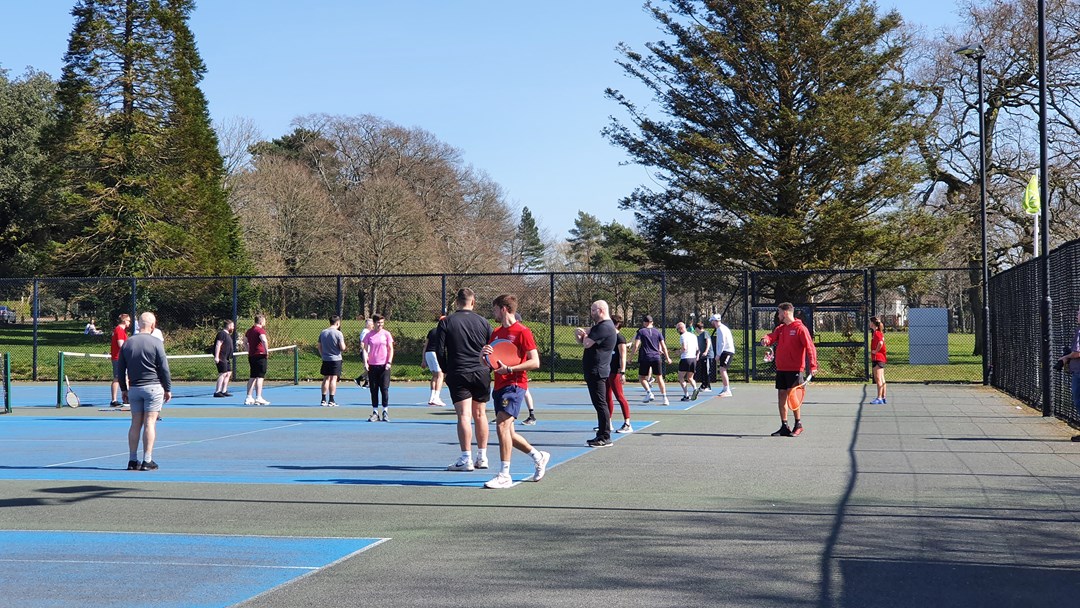 Tennis Wales
LGBTQ+ Tennis Club Launches in Cardiff
• 2 MINUTE READ
Tennis Wales has supported the launch of a new LGBTQ+ tennis club in Cardiff this month, helping open the sport up to more people.
The newly launched Cardiff Baseliners club is being led by local player Neil Roberts, who is passionate about providing opportunities for other LGBTQ+ people to play socially and access coaching in the city.
The investment from Tennis Wales is part of a wider Inclusion Plan being developed and rolled out in 2022 to ensure the sport is relevant, accessible, welcoming and enjoyable right across the country.
Commenting on the launch of the new LGBTQ+ tennis club, Simon Johnson, CEO of Tennis Wales said
You can find the Cardiff Baseliners on Facebook and Instagram, with regular weekly sessions now freely available at Heath Park in Cardiff every Saturday from 12.00 – 14.00.