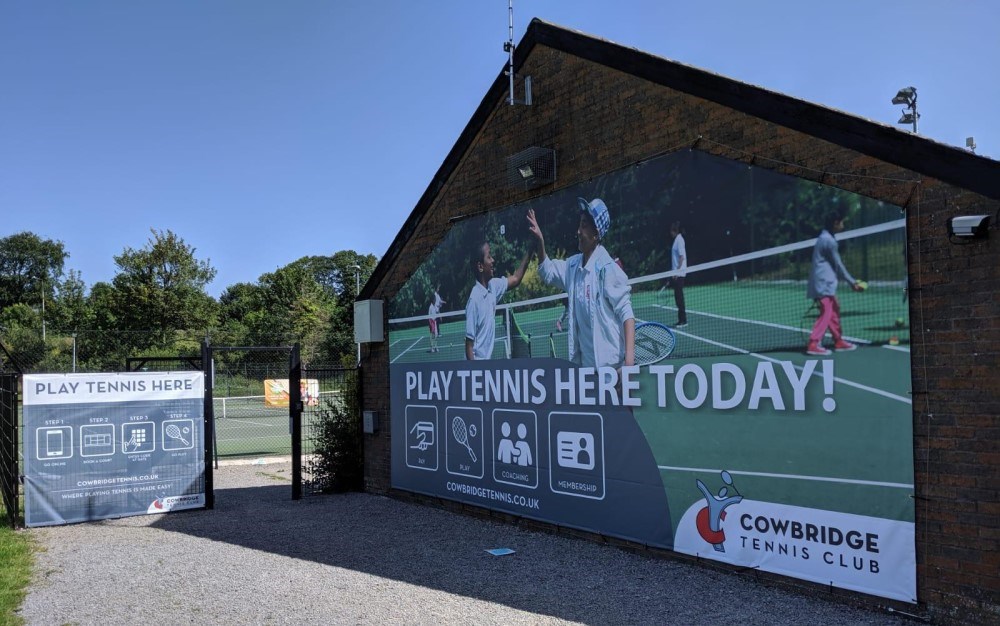 Tennis Wales
Dragon Signs extends partnership with Tennis Wales for two additional years
• 3 MINUTE READ
Dragon Signs, a UK leading signage maker has extended its partnership with Tennis Wales, investing into the sport until 2024.
As part of the partnership, Dragon Signs will continue as the official signage partner to the National Governing Body, supporting tennis clubs, parks and indoor tennis centres to design and install vibrant, modern and eye catching branded signs to encourage participation. The partnership also invests financially into the annual Tennis Wales Awards which reward and recognise hundreds of great people and places in Welsh tennis. This year the partnership extends further to sponsor the Dragon Signs Welsh Local Tour, a national calendar of junior one day tennis competitions enjoyed by over 1,300 Welsh participants.
Simon Johnson, Chief Executive of Tennis Wales commented on the extension of the partnership for two more years:
"We have really enjoyed working with the team at Dragon Signs. Their expertise has helped us to modernise the signage and branding at Welsh tennis facilities and their latest investment will support volunteers and junior tennis players right across the country for another two years."
Rhys Harrington, Managing Director of Dragon Signs said:
"The extension of the partnership with Tennis Wales further solidifies our passion and commitment to Tennis across Wales. With the addition of a new Dragon Signs Welsh Local Tour underway throughout 2022, we couldn't be more excited about the year ahead."
You can find out more about Dragon Signs by visiting their website.