Tennis Wales
Covid-19 statement
• 1 MINUTE READ
Today, the First Minister for Wales updated on the Covid-19 restrictions in place across the country. Tennis Wales and the LTA have been liaising closely with the Welsh Government, throughout the duration of the lockdown period, around the safe return of tennis activity and have shared detailed guidance for players, coaches and venues, which we believe can be deployed as soon as the Welsh Government allow sports courts to reopen.
The Welsh Government have decided, on the public health advice available in Wales, that tennis cannot yet be played in Wales. Whilst this is disappointing news, both Tennis Wales and the LTA will continue to work with the Welsh Government to ensure that tennis courts are able to safely reopen as soon as possible.
Tennis Wales will be contacting tennis venues, coaches, officials and players from next week. Together we will begin putting plans in place locally to ensure that when the Welsh Government allow courts to reopen, tennis can safely and quickly resume. This will include online forums and training, the completion of Covid-19 risk assessments for all tennis venues and developing plans to help promote and market tennis coaches, and playing opportunities when the restrictions are reviewed on 18 June.
Everyone at Tennis Wales, and within the LTA, share the frustrations and challenges being felt by the tennis community in Wales. We are all working hard to open tennis up again as soon as the Welsh Government's public health advices allows us to do so.
Susie Griffiths wins LTA Award
Bangor Tennis Club member, Susie Griffiths, won the Cathie Sabin Volunteer of the Year gong at LTA Awards for her work in boosting membership and tennis participation at the club.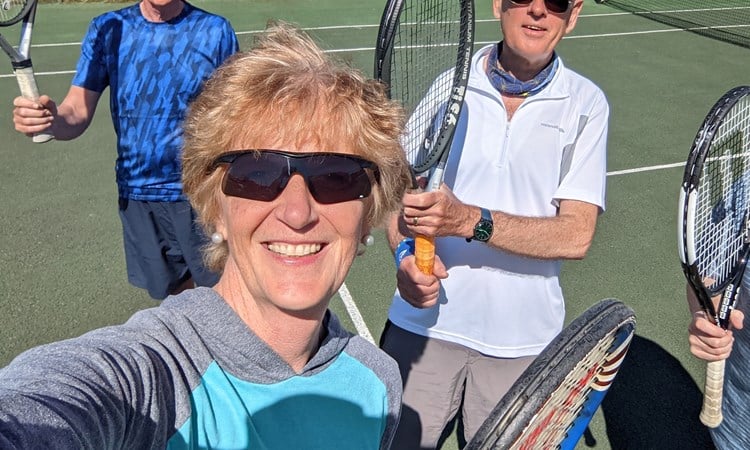 Don't miss the 2022 LTA Tennis Awards
The wait is almost over for the seventh instalment of the annual LTA Tennis Awards ceremony.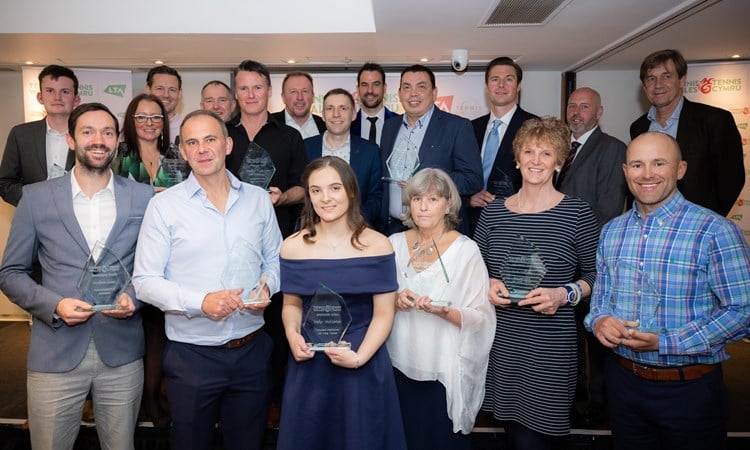 South Wales Crowned National LTA Under-14 Boys' County Cup Champions 2022
The South Wales under-14 Boys' team made history when they were crowned National LTA County Cup Champions at Nottingham Tennis Centre.