Tennis Wales
Celebrating Tennis Volunteers
• 3 MINUTE READ
National Volunteer Week takes place from 1-7 June. It is a chance to celebrate the contribution of volunteers across the UK, including those in tennis.
Volunteers play an important role in tennis in Wales, helping to 'open up' the sport across the country. We look at two volunteers in Welsh tennis who won awards for dedication and hard work.
Gethin Williams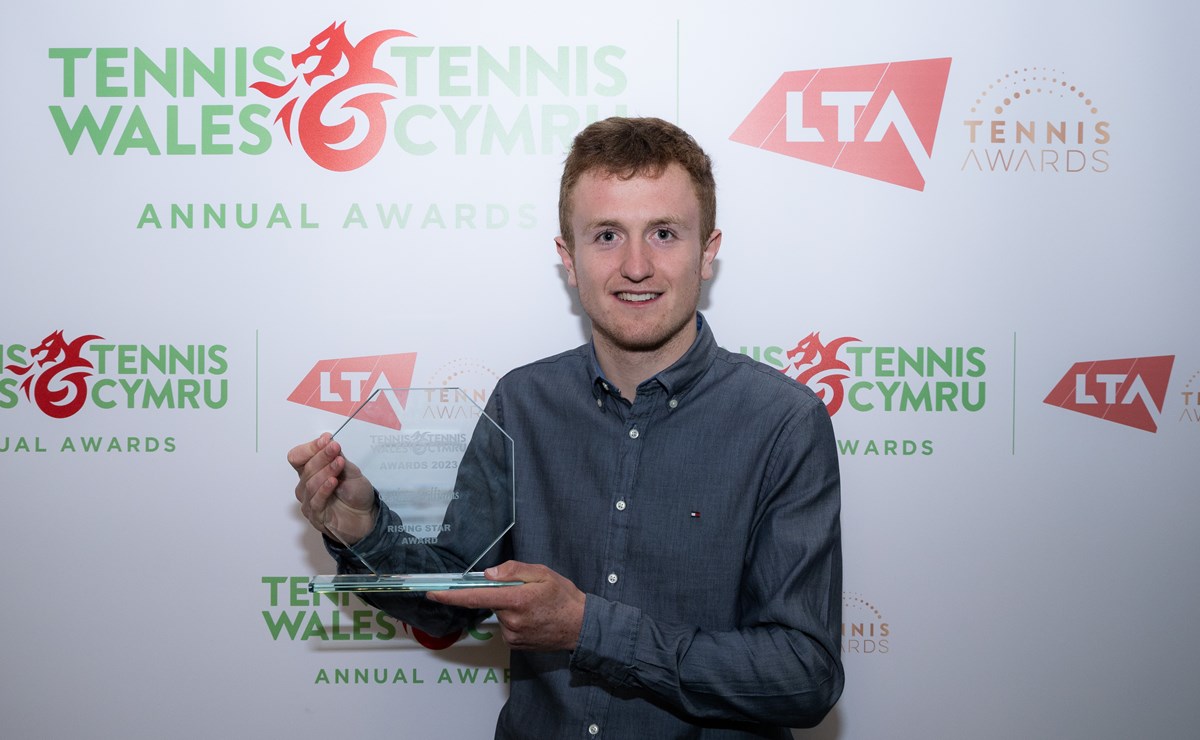 Gethin, from Rhiwbina Tennis club, was named winner of the Rising Star Award that recognises the volunteering work of someone aged 13-21. Gethin helped organise and deliver the junior club championships to more than 70 players, as well as free taster sessions to 600 primary school pupils in 2022. He also volunteered as an umpire, referee and organiser, including at the ITF Masters 200 World Tour event where he helped with delivery and organisation for 110 players from all over the UK and Europe.
John Denton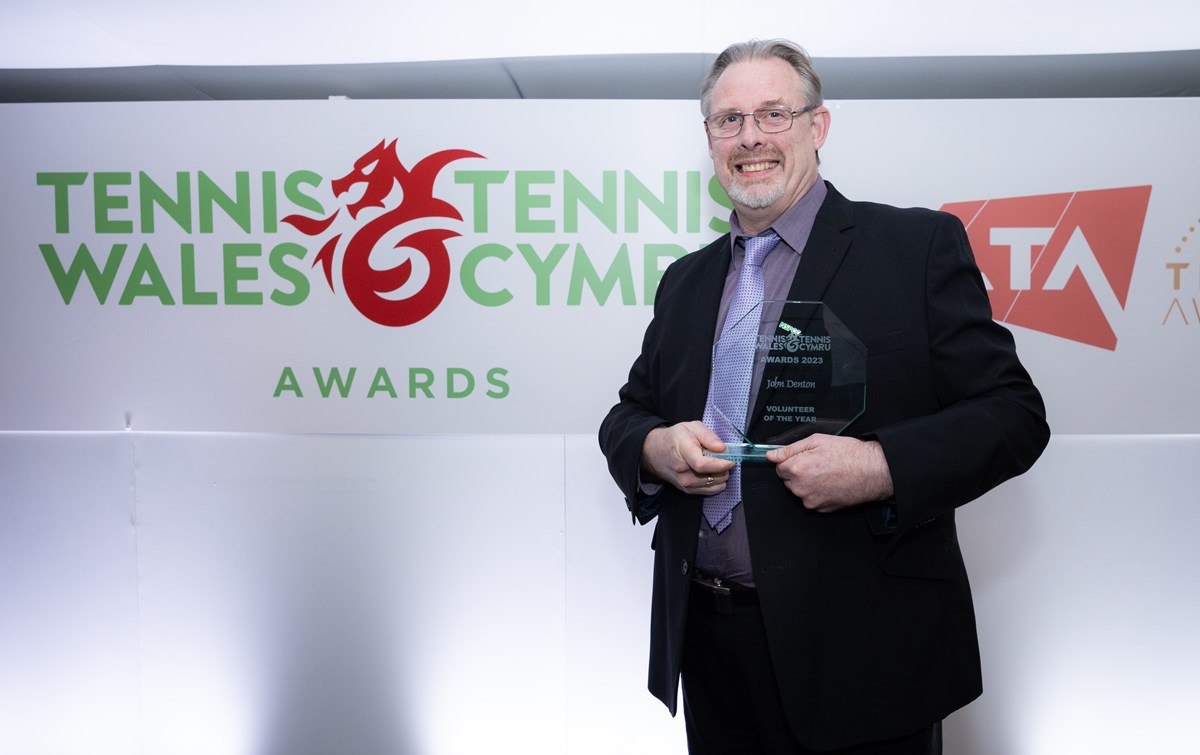 Rhondda Tennis club's John took the Volunteer of the Year Award. John has transformed the club over the last few years. This has included renovating courts and the clubhouse, and renewing floodlights, as well as securing leases on courts. Add to that his appointment of consultants to increase attendance and membership at the club, raising close to £100,000 in funds, and introducing weekly coaching for members and guests, and free turn up and play social tennis sessions - John has had an enormous impact at Rhondda.
Tennis Wales Head of Participation Jamie Clewer said: "Volunteers like Gethin and John are the lifeblood of tennis in Wales. Their hard work opens up our great sport to more people, giving them the opportunity to play tennis. I, and all at Tennis Wales, would like to thank all volunteers for everything they do."