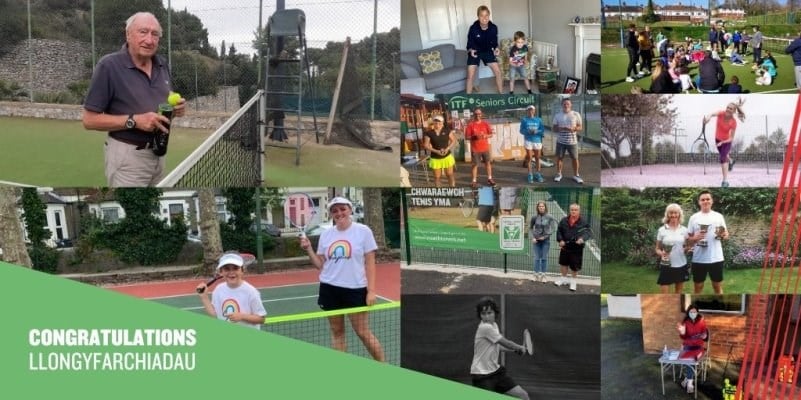 Tennis Wales
Tennis Wales Awards Winners 2021
• 1 MINUTE READ
We have now crowned the winners of our Tennis Wales Awards 2021. The names of our 10 award winners were all announced between the 1st and 12th March via our social media channels.
Lockdown hasn't stopped the extraordinary contributions of our players, volunteers, venues and workforce from going above and beyond to bring the sport to their communities, and we wanted to ensure that even though we could not hold a physical award ceremony this year, that we still recognised these achievements.
Our winners (listed below) will be automatically put forward for consideration for the UK-wide LTA Awards taking place in July 2021:
Chiltern Sports Club of the Year: Allt-Yr-Yn Lawn Tennis Club.
Dragon Signs Development Coach of the Year: Kari Davies
Performance Coach on the Year: Francesca Lewis
Community Venue of the Year: Neath Tennis Courts
Competition of the Year: Rhiwbina LTC, E Y Wilkey Welsh Open
Volunteer of the Year: Melanie Dawes
Young Person of the Year: Sebastian Griffiths
Official of the Year: Colin Haldenby
Lifetime Achievement: Ann Brown
President's Award: Mackintosh Coaching Team
Simon Johnson, Tennis Wales CEO, said: "2020 was an extraordinary year, but the brilliant people who work with Tennis Wales across the country have helped keep the sport open and accessible even in tough times.
"The Tennis Wales Awards are a great way to recognise these incredible contributions, and we're so pleased to be rewarding members for their commitment to keeping the community involved in tennis. We hope the Awards help to demonstrate that tennis really is for everyone, and that clubs across Wales are always going to welcome players old and new."
South Wales Crowned National LTA Under-14 Boys' County Cup Champions 2022
The South Wales under-14 Boys' team made history when they were crowned National LTA County Cup Champions at Nottingham Tennis Centre.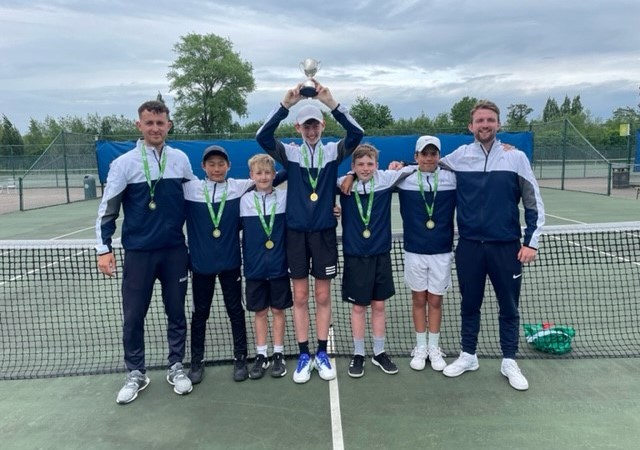 LTA Announce Funding Agreement
The LTA and Tennis Wales have announced today a new funding agreement for Tennis Wales that will last for two years and will see Tennis Wales receive a 20% increase in funding.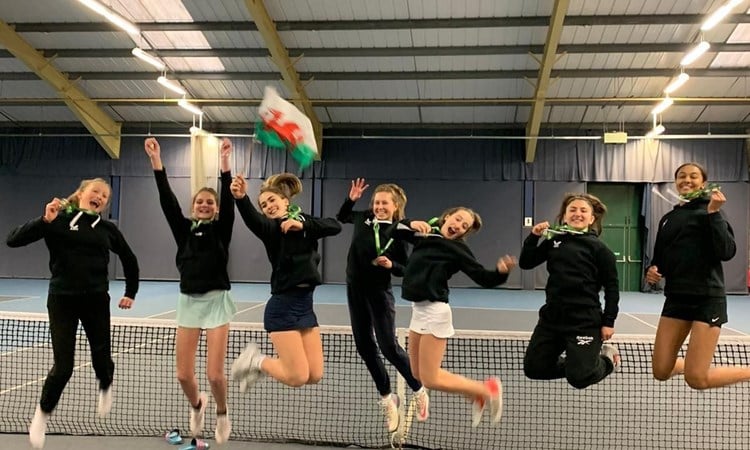 Evan Hoyt to take time out
Evan Hoyt has announced he is taking a break from tennis competition to overcome injuries that have interrupted his career.