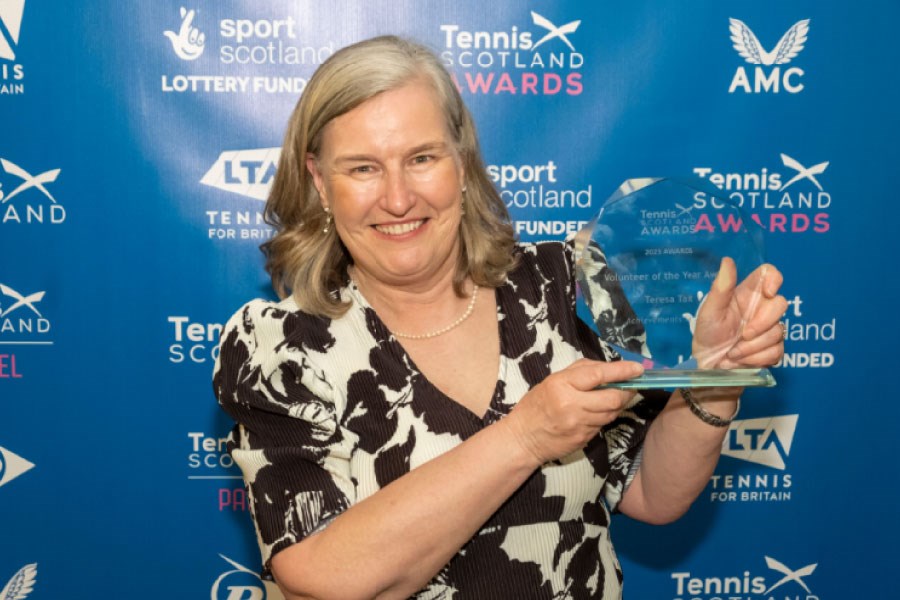 Volunteer Recognition Day: 'I joined to help my son, but tennis is now my sport'
• 4 MINUTE READ
Teresa Tait first got involved in tennis because her five-year-old son was starting lessons.
In the 20 years since, she hasn't stopped – enjoying roles including club and district chairman, junior coordinator and referee.
Her efforts meant she thoroughly deserved being named Volunteer of the Year at the recent Tennis Scotland Awards.
Hard Working Volunteers
Hard-working volunteers across Scotland make clubs and committees a better place and are being celebrated on Volunteer Recognition Day (April 20).
Teresa, 58, and her son Douglas joined Elgin Lawn Tennis Club in 2003 because he wanted to learn how to play.
Alongside her full-time job as a rural surveyor, Teresa joined the committee at Elgin and would later take on the role of club chairman.
With a limited number of children participating in tennis at the club, she had the goal of encouraging more to become involved in the sport and start competing.
Junior Coordinator
After her spell as club chairman, Teresa instead took on the role as junior coordinator at Elgin and became chairman for the Highland district.
She has since embraced her passion for grassroots tennis and junior competitions, as the Highlands now has a number of growing leagues, from under eights to adult.
During the pandemic, Highland coaching and leagues were clustered, which saw the emergence of new teams such as Newtonmore.
"It's great to see the kids develop their tennis, progress into playing older age groups, and gain a skill for life," said Teresa.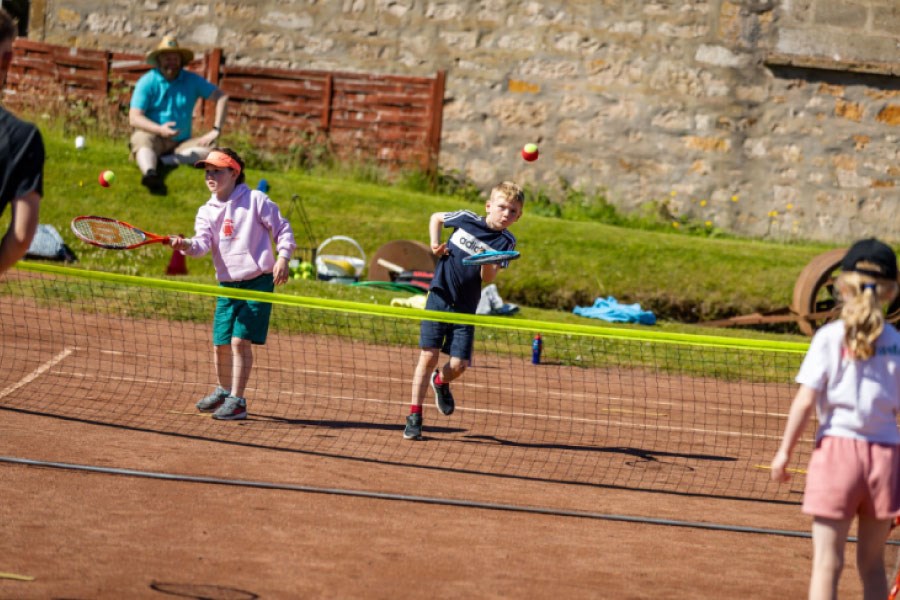 Embraced The Arrival Of Elite Tennis In Scotland
In 2022, Teresa and Highlands Tennis embraced the arrival of elite tennis in Scotland. A team event for 32 Highland girls aged 8-11 was set up during the Billie Jean King Cup, as well as a district Davis Cup team event.
A large group of players also made the trip to Aberdeen to watch Battle of the Brits over the festive period.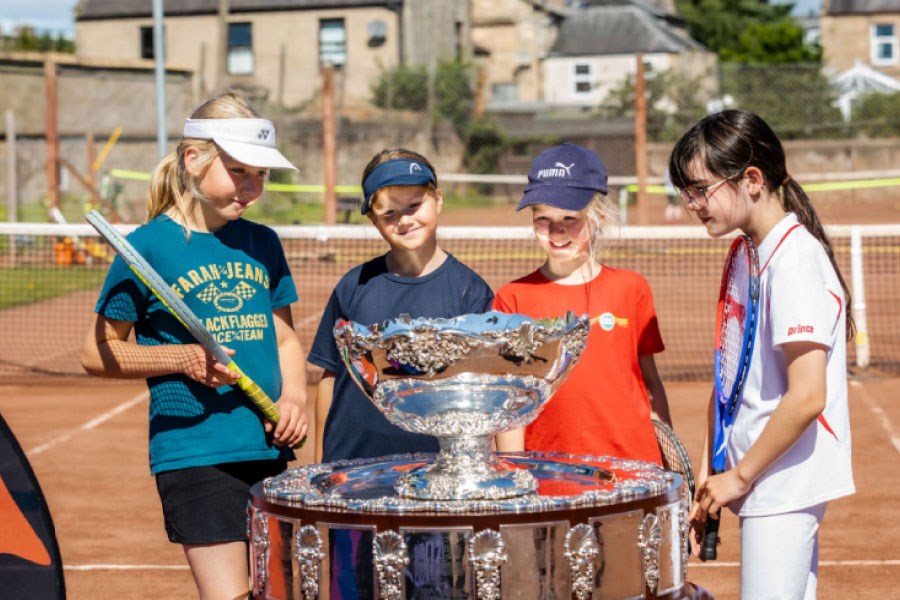 Administrative Support For Coaches
Teresa has helped Elgin LTC grow from strength to strength in recent years through providing ClubSpark administrative support for coaches, managing their Facebook page and social groups, as well as playing a key role in club refurbishment projects.
She has also introduced all-girls junior sessions and intends to start girls' tennis and pizza nights throughout the spring and summer to provide a social and competitive atmosphere.
Teresa gained her referee's licence to enable more tournaments to be held and officiated at Elgin LTC and throughout the district; in 2022, she was the volunteer referee at the North of Scotland Championships.
She has also increased communication between coaches throughout the Highlands, which has proved essential due to the vast area of the district.
Her son Douglas is still involved in tennis, both competitively and through his career as a systems operator for Hawk-Eye.
Teresa is set to continue her role as junior coodinator of Elgin LTC and chairman of the Highlands Tennis as she looks to bring more kids into the sport by providing opportunities for them to play.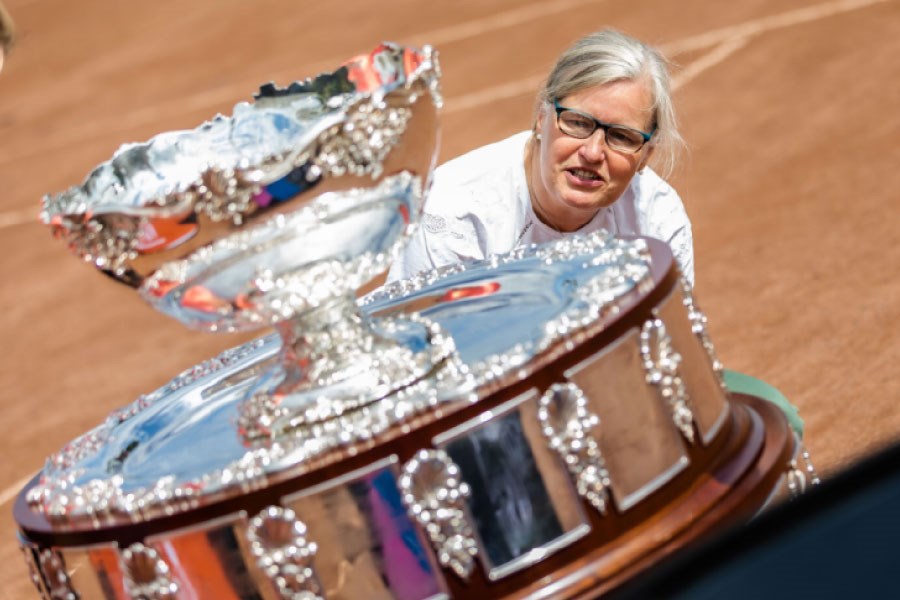 Increase Family Participation
She also intends to increase family participation so other parents like her have the chance to be involved.
"I joined because of my son, but tennis is now very much my own sport and passion," Teresa said.
"I was grateful to be nominated for the Tennis Scotland Volunteer of the Year award, and have to thank all of the teams involved over recent years."
Teresa's story is one of many throughout Scottish tennis and, on Volunteer Recognition Day, we thank all of those who selflessly devoted their spare time to enrich the sport.