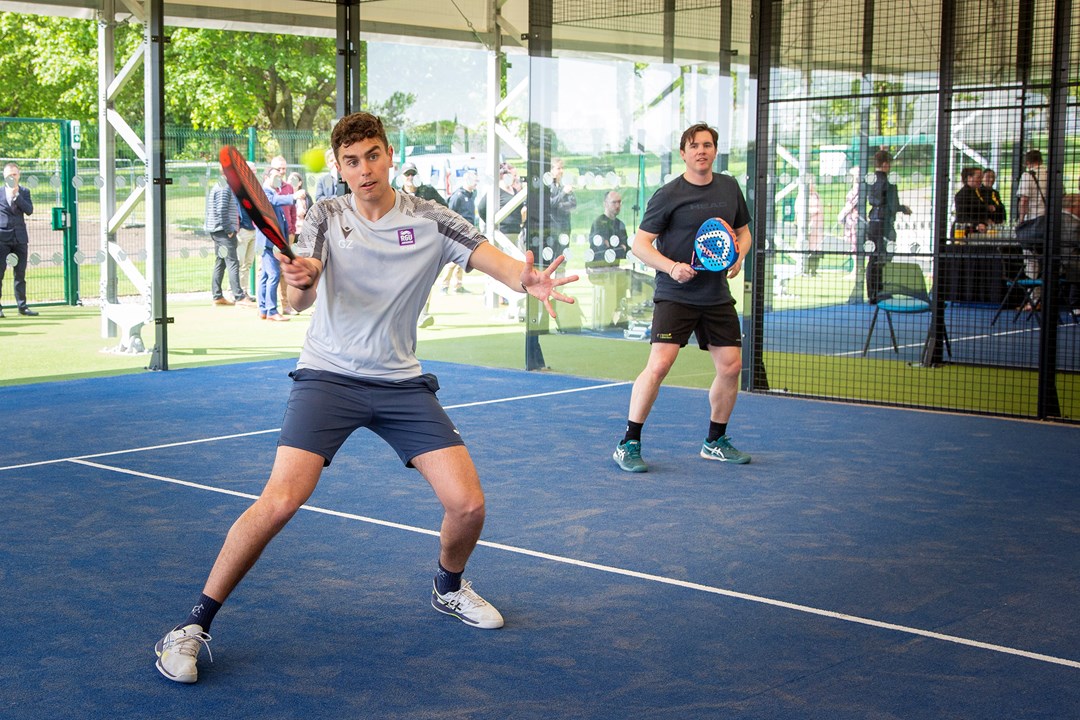 Padel
New padel courts open at Aberdeen Tennis Centre
• 3 MINUTE READ
Tennis Scotland has welcomed the opening of a new padel tennis centre in Aberdeen.
The two new padel courts are based next to Aberdeen Tennis Centre in Westburn Park.
The 17 and 18th courts to be constructed in Scotland are fully covered, ensuring the fast-growing sport can be enjoyed all year round.
Sport Aberdeen, the charity which will operate the courts, received an interest-free loan from the LTA to bring the project to life.
Players will be provided with all equipment, including padel bats and balls, by Sport Aberdeen.
Blane Dodds, Chief Executive of Tennis Scotland – which is the governing body for padel in Scotland – attended the launch event alongside Sport Aberdeen Chairman Tony Dawson and LTA President Sandi Procter.
Blane said: "As the independent governing body for padel in Scotland, Tennis Scotland are delighted that new courts have opened at Aberdeen Tennis Centre.
"Padel offers a unique and exciting future and is becoming increasingly popular in Scotland, as we continue to work with venues and operators to maximise opportunities for growth.
"Padel will help our tennis clubs and venues across Scotland further engage with their members, attract new members and offer increased options for our local communities."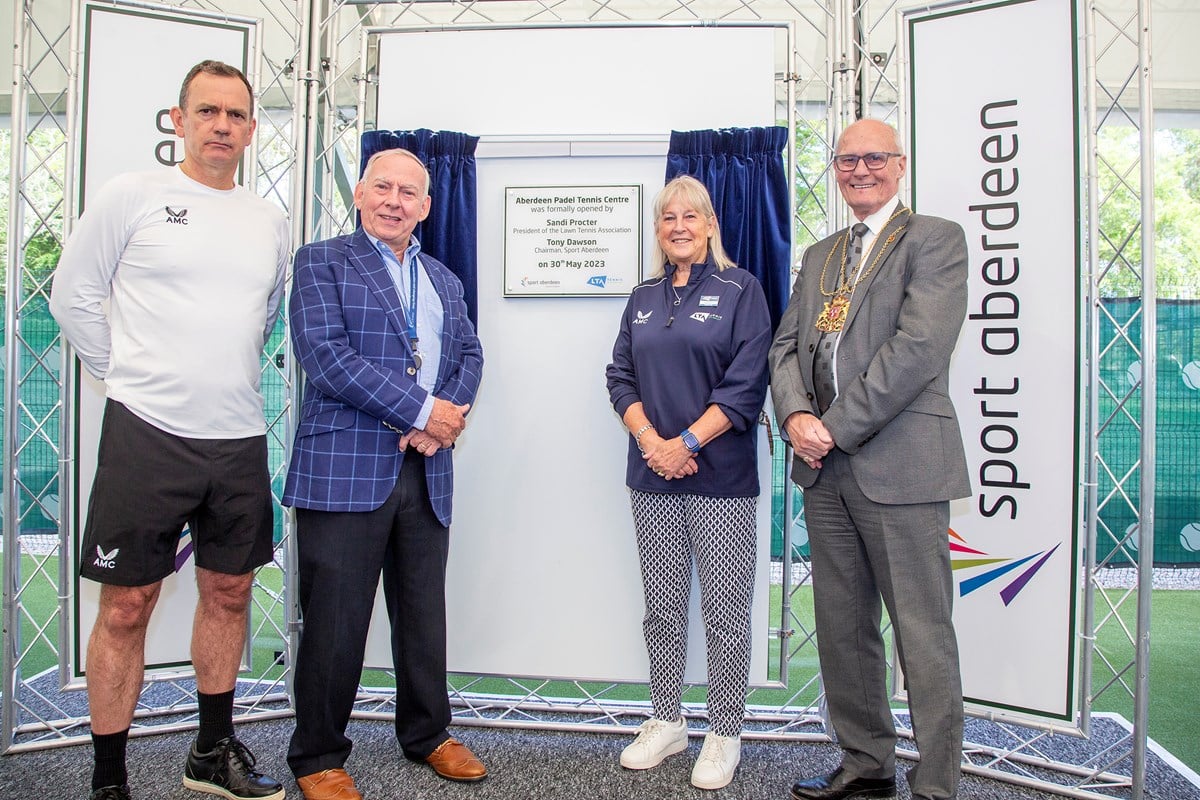 Padel, which originated in Mexico in 1969, is a form of tennis that is easy to play, fun and extremely sociable.
It is played mainly in a doubles format on an enclosed court about a third of the size of a tennis court and can be played in groups of mixed ages and abilities, as it is not power dominant.
The rules are broadly the same as tennis, although you serve underhand and the walls are used as part of the game with the ball allowed to bounce off them.
The sport's popularity is soaring, with an estimated 18 million active players worldwide.
'Fun and engaging'
Sandi Procter, President of the LTA said: "Padel is such a fun and engaging sport and it's wonderful that these courts will provide the Aberdeen community with the chance to play the sport.
"The LTA and LTA Tennis Foundation were pleased to help fund and facilitate this project to add padel courts to the already successful community indoor tennis centre."
'Fast-paced, social sport'
Tony Dawson, Sport Aberdeen Chairman, said: "We are so excited to bring this fast-paced, social sport to the city – thanks to the Lawn Tennis Association for the financial support which has made it possible.
"I have played padel for a few years now over in Spain – having witnessed the growing popularity of the sport across Europe, we decided it was time to introduce this offering to the north-east.
"We were honoured that our opening ceremony took place in the presence of Sandi Procter who has made history by becoming the second female president of the LTA through her appointment this year.
"Our courts are situated in a beautiful park location and are the only outdoor courts in Aberdeen.
"Padel tennis is suitable for anyone to play, so if you are reading this – we strongly encourage you to come along and have a go for yourself."
How to play padel
Padel is a sport for anyone and everyone to enjoy, and no prior tennis experience is necessary.
Predominantly played in doubles, it is renowned for being easier than tennis due to serving underarm and less technical ability is required.
It is played in a glass-enclosed court with smaller bats, and the ball can be returned off the back and side walls.
To try out padel for free at the new centre, click here to book a coaching session with Sport Aberdeen.