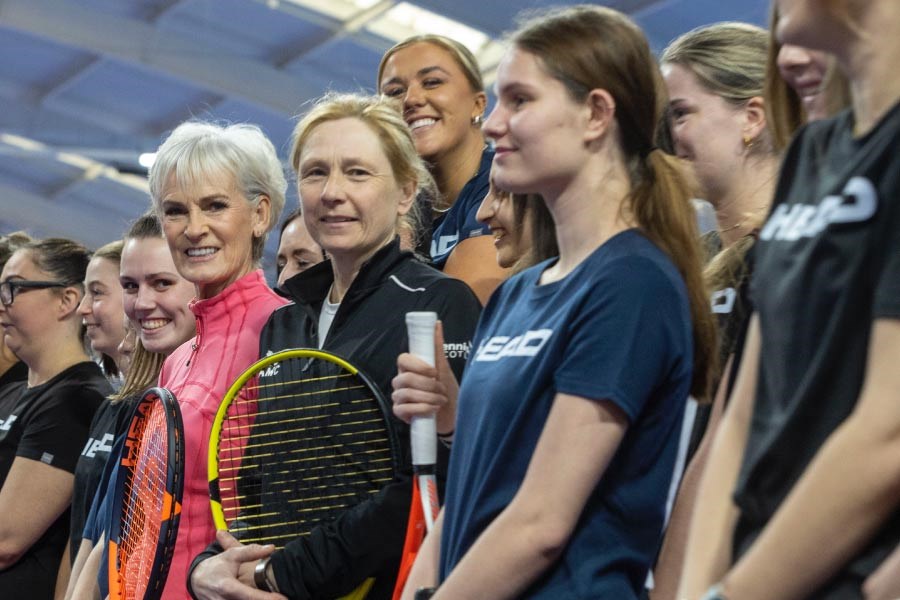 Tennis Scotland partners with David Lloyd Clubs to boost female workforce
• 2 MINUTE READ
Tennis Scotland (TS) is delighted to announce an exciting new partnership with David Lloyd Clubs to develop female coaches through a six-month, fast-tracked programme in clubs across the country.
As part of Tennis Scotland's mission to enhance the female workforce, Tennis Scotland tutors will train 50 female David Lloyd Clubs staff members through Level 1 and Level 2 coaching qualifications.
Beginning in March, participating staff members will learn how to play tennis to a competent level in parallel to their qualifications.
Kit and equipment will also be provided for every aspiring coach on the journey.
"The partnership with David Lloyd Clubs is just one of the ways we are working to enhance the female workforce across the country," commented Blane Dodds, Tennis Scotland Chief Executive,
"We look forward to supporting the education of coaches, primarily to play their part in developing the next generation of players, but also to empower those within the programme to achieve new skills for life as well as tennis."
Through the David Lloyd Clubs partnership, Tennis Scotland hopes to increase the number of female coaches attending courses and showcasing their acquired skills on courts.
Over a six-month period, the Tennis Scotland staff will progress all coaches to be comfortable and confident at the end of 6 months in teaching beginner players.