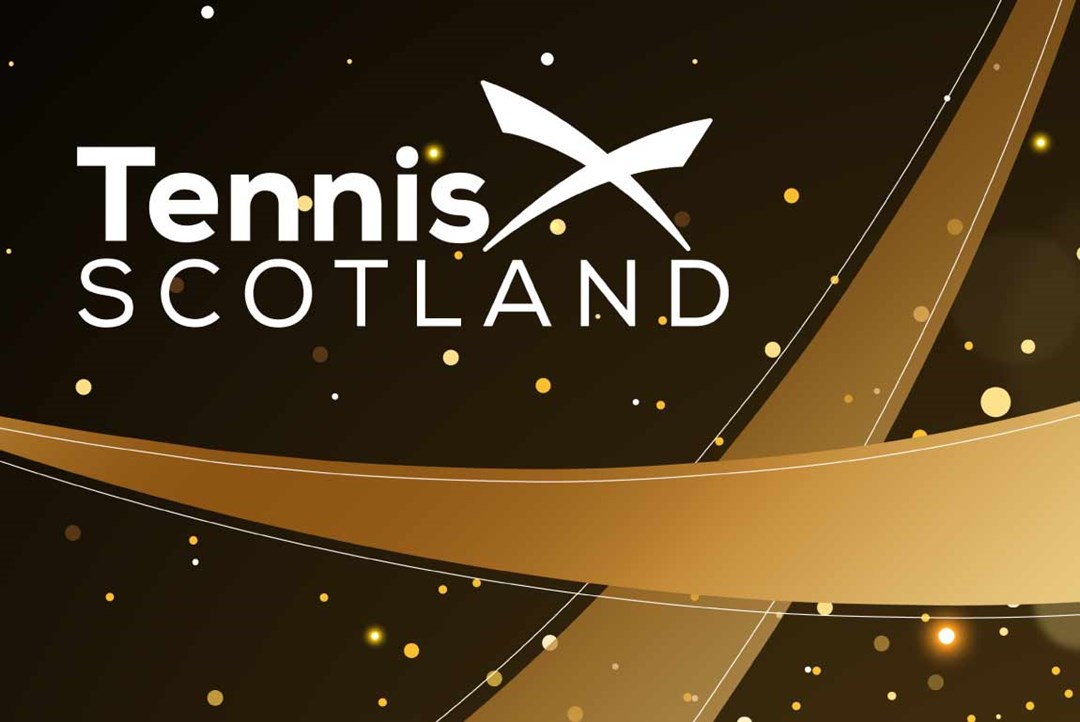 Tennis Scotland Awards 2022
• 5 MINUTE READ
The winners of the Tennis Scotland Awards 2022 have been announced, celebrating outstanding individuals, clubs, programmes and competitions.
The winners of the Tennis Scotland Awards 2022 have been announced, celebrating the outstanding individuals, clubs, programmes and competitions that made a significant contribution to tennis in 2021 by helping to create an accessible and welcoming environment which supported 8000 incoming club members across the nation.
This year, the prestigious Lifetime Achievement award, reserved for individuals who have demonstrated exceptional commitment to the sport over a prolonged period, has been awarded to Mike Aitken. As an advocate for participation in the Fife community, Mike served as Head Coach at St Andrews Tennis Club for 17 years, in addition to operating as Director of Tennis at the University of St Andrews between 2010-2021.
Displaying the legacy Mike has left at the institution, the University of St Andrews has also been named amongst this year's winners, claiming the sought-after University of the Year award in the education category.
Montrose Tennis Club
Montrose Tennis Club has earned the coveted Club of the Year title, whilst Coach Graeme Walker has bagged the Development Coach of the Year award for his services to the club and strive to continuously grow the active tennis community in the region through family sessions and social events.
Michael Goldie collects the Volunteer of the Year award, having spent a substantial amount of time increasing participation opportunities through coaching and running competitions at Dumfries Tennis Club on a voluntary basis.
Meanwhile, Matt Rankin and Anna Brogan have been awarded Junior Player of the Year and Senior Player of the Year respectively, and after reaching a career-high No. 10 singles ranking, current British No.1 Cameron Norrie has secured recognition as International Player of the Year.
Blane Dodds
Blane Dodds, Tennis Scotland Chief Executive, said: "I would like to congratulate each of the winners of this year's Tennis Scotland Awards, alongside everyone who stepped up and played their part in continuing to grow our sport by facilitating welcoming tennis environments all over the country."
"As the governing body, it gave us great pleasure to witness a plethora of Scottish success stories across the year, on a national and international level. I wish the very best of luck to our winners and LTA President Award nominee as they aim to pick up more accolades at the LTA Awards later this year."
The achievements of the past and present award winners will be celebrated at the Davis Cup, with Glasgow's Emirates Arena set to play host to group stage matches in September.
Tennis Scotland Awards 2022 winners in full:
Volunteer of the Year: Michael Goldie (Dumfries Tennis Club)
Young Person of the Year: Emma Howat (Dollar LTC)
Development Coach of the Year: Graeme Walker (Montrose Tennis Club)
Performance Coach of the Year: Karen Lamb (East of Scotland Tennis)
Communities and Park: Musselburgh Tennis Club
University of the Year: University of St Andrews
School of the Year: Strathallan School
Disability Award: Carol Jones (Kelvingrove Community Tennis Club)
Official of the Year: Vikki Paterson (Aberdeen Tennis Centre)
Competition of the Year: Nairn 90th Tournament
Team of the Year: Newlands LTC
Club of the Year: Montrose Tennis Club
Senior Veteran Player of the Year: Mary Byrne-Leitch (Thistle Tennis Club)
Junior Player of the Year: Matt Rankin
Senior Player of the Year: Anna Brogan
International Player of the Year: Cameron Norrie
Lifetime Achievement Award: Mike Aitken (University of St Andrews)
Scotland's nomination for the LTA President Award: Graeme Soutar (Craigmillar Tennis Club)