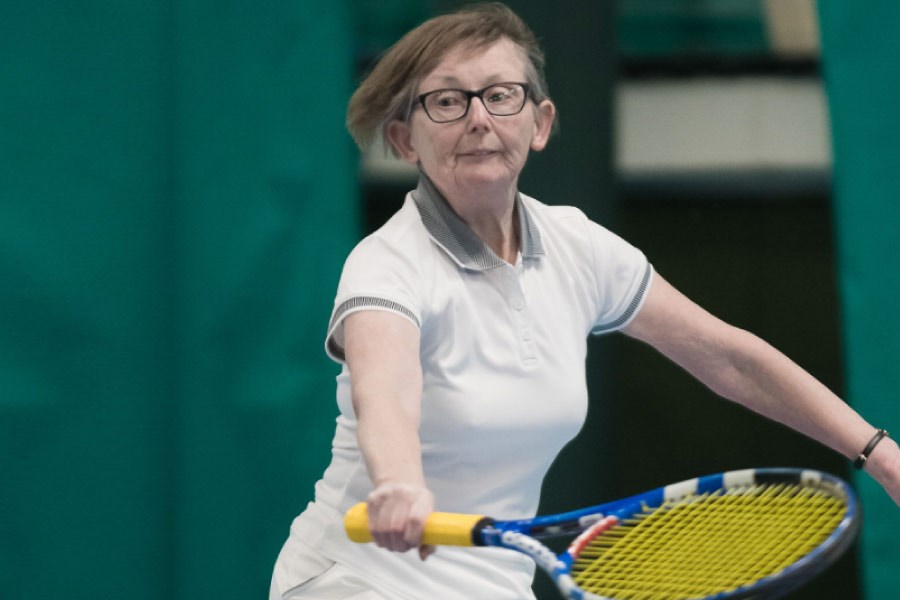 Senior Home Nations 2023: What is it, who's playing and where can I watch?
• 2 MINUTE READ
As Scotland's finest senior players fly the flag this weekend in Glasgow, here's everything you need to know about the Senior Home Nations 2023.
What is the Senior Home Nations?
Taking place annually on the May Day bank holiday weekend, the senior team challenge event features Scotland, England, Ireland, and Wales.
The event is split into two contests, Group A and Group B, which alternate each year.
Group A is made up of men's and women's teams in the 35+, 45+ and 50+ age groups.
Group B features men's and women's teams comprised of age groups 55+, 60+ and 65+.
The 2023 event features players from Group B and has six separate categories.
Where and when will it take place?
The 2023 Senior Home Nations takes place indoors at Scotstoun Leisure Centre in Glasgow, starting on Saturday, 29 April and finishing on Monday, 1 May.
Can I watch?
Yes. Spectators are welcome and entry is free. The action begins at 9am each day.
What is the format?
Each age group squad contests three rubbers - two singles and one doubles.
Each rubber is worth one point.
Each category will form its own mini league, with points awarded as follows:
1st – 4 points
2nd – 3 points
3rd – 2 points
4th – 1 point
Each team's overall points will be added up at the end of the final day to determine the 2023 Senior Four Nations champion.
Schedule
Day 1 – Saturday, 29 April (From 9am)
Courts 2, 3, 4: Scotland v Ireland
Courts: 6, 7, 8: England v Wales
Day 2 – Sunday, 30 April (From 9am)
Courts 2, 3, 4: England v Ireland
Courts: 6, 7, 8: Scotland v Wales
Day 3 – Monday, 1 May (From 9am)
Courts 2, 3, 4: Ireland v Wales
Courts: 6, 7, 8: Scotland v England
Team Scotland
Men's 55+: Gordon Bell, Fraser Stirling (C), Jimmy Wood, Derek Lauder
Women's 55+: Deborah Maddern, Carole Wilson, Jacqueline Fullerton (C), Sharon Mitchell
Men's 60+: Ronnie Terras (C), Mike Aitken, Gerard Kelly, Ian Campbell
Women's 60+: Nicky Henderson, Rosie Dennis, Daphne Hill, Jane Russell
Men's 65+: Toni Marchetti, Andrew Mckeown, Keith Haig (C), Billy Clarke, Ian Murdie
Women's 65+: Tri Drummond, Marjory Love (JC), Carol Hunter, Mary Byrne Leitch (JC)