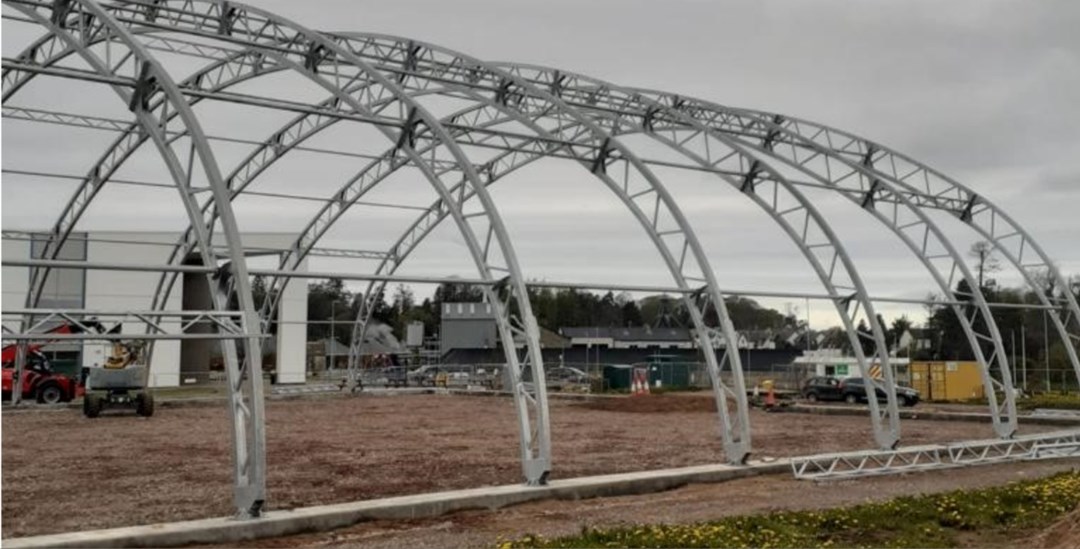 Search begins for head coach at new Moray Indoor Tennis Centre
• 2 MINUTE READ
With completion of the new Moray Indoor Tennis Centre only a few months away, recruitment has started to find a Head Tennis Coach.
The experienced coach will be responsible for building and developing the tennis programme and workforce from the ground up.
Working closely with partners Tennis Scotland, sportscotland and the LTA – alongside tennis clubs and the North of Scotland District – the successful candidate will also be tasked with attracting new audiences to tennis.
They will lead a team of assistants and coaches and have experience of running competitions and events.
Moray Indoor Tennis Centre, based at Moray Sports Centre in Elgin, will feature four tennis courts and is due to be completed in summer 2023.
The sports centre also has an eight-court badminton hall, a gym, café, an outdoor running track, and has future plans for outdoor tennis and padel.
Construction of the centre began in May 2022 after funding was secured through the Transforming Scottish Indoor Tennis (TSIT) fund in partnership with Tennis Scotland, sportscotland, and the LTA.
Applications can be submitted until May 28, 2023, with more information available here.