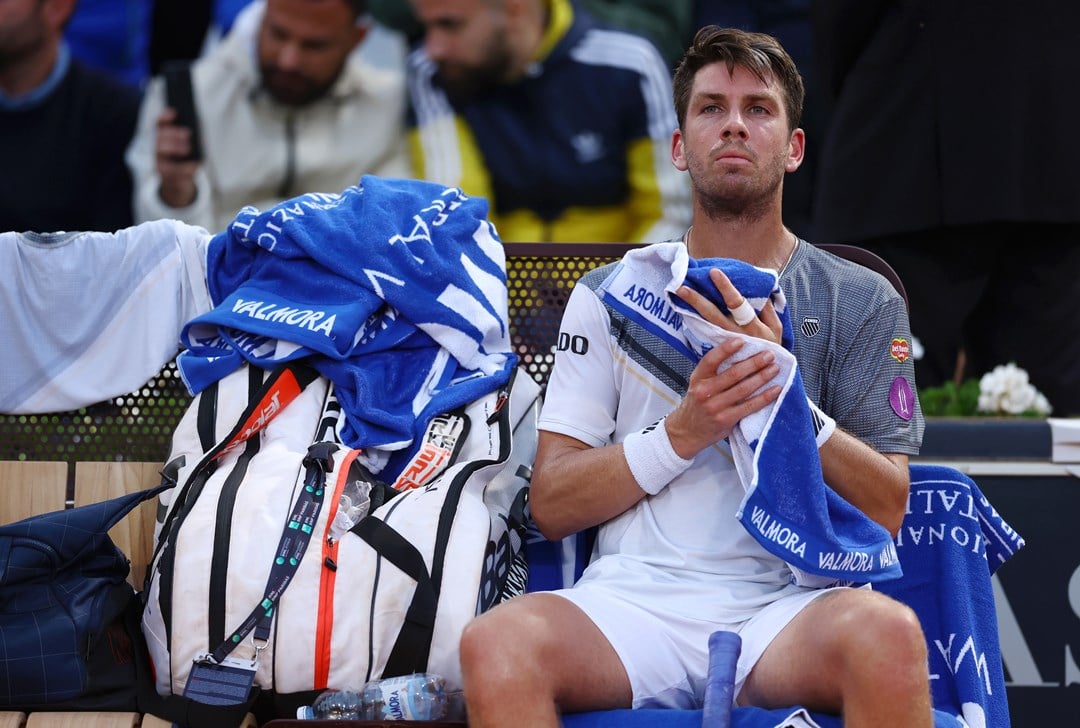 Norrie sets up Djokovic test, Thomson and Fearnley progress and Scottish tour reaches St Andrews
• 3 MINUTE READ
Latest updates from Scots stars taking to courts around the world.
The clay season moved onto Rome at the Internazionali BNL D'Italia for Murray, Murray and Norrie.
Cameron Norrie and Jamie Murray got off to strong starts, but there was first-round defeat for Andy Murray to home favourite Fabio Fognini.
Fognini produced one of his best displays of the year to win 4-6 6-4 4-6.
As Murray turns 36, he moves on to France to compete in the BNP Paribas Primrose Challenger in Bordeaux, where he faces the winner of Elias Ymer and Stan Wawrinka.
Norrie began his campaign with straight sets victories over Alexandre Muller 6-2 6-3 and Hungary's Marton Fucsovics 6-2 7-6 (4). He will now face defending champion Novak Djokovic on Tuesday for a place in the quarter-finals.
Jamie Murray and partner Michael Venus survived a close opening round against the in-form pair of Marcelo Arevalo-Gonzalez and Jean-Julien Rojer 7-6(7) 4-6 10-2.
They will now face Andrey Rublev and Karen Khachanov for the third straight tournament, looking to get one back on the Madrid champions after losing their previous two encounters.
Thomson and Fearnley punch tickets to Elite Eight
In the US, two Scots progressed to the NCAA Division I Championship quarter-finals.
South Carolina beat University of Tennessee 4-2, with Connor Thomson clinching the doubles point 7-6 (5) against fourth-ranked pair Johannus Monday and Pat Harper.
Thomson, playing at #2 singles, went on to the clinch the tie 5-7 6-2 7-6 (4), recovering from a 4-1 deficit in the third set against Emile Hudd to send South Carolina through to the Elite Eight for the first time since 1989.
Jacob Fearnley and TCU moved past Ewen Lumsden's Mississippi State Bulldogs, with Fearnley posting a convincing 6-3 6-3 win over Nemanja Malesevic at #1 singles.
Lumsden lost a close match against Sebastian Gornzy 6-4 3-6 3-6 as the Horned Frogs secured the victory 4-1.
Thomson and Fearnley now travel to the USTA National Campus in Orlando, Florida, where the remainder of the Championship will be played out.
Thursday will see South Carolina face top seeds University of Texas, while in the bottom half, TCU will play seventh-ranked University of Michigan for a place in the Final Four.
Cameron Rae makes GB debut
Cameron Rae represented GB for the first-time in a three-day tie against Belgium.
The nine-year-old from Glasgow was among the juniors picked for the friendly in Nottingham. He competed in singles, doubles, and mixed doubles, finishing the week with six wins and one loss.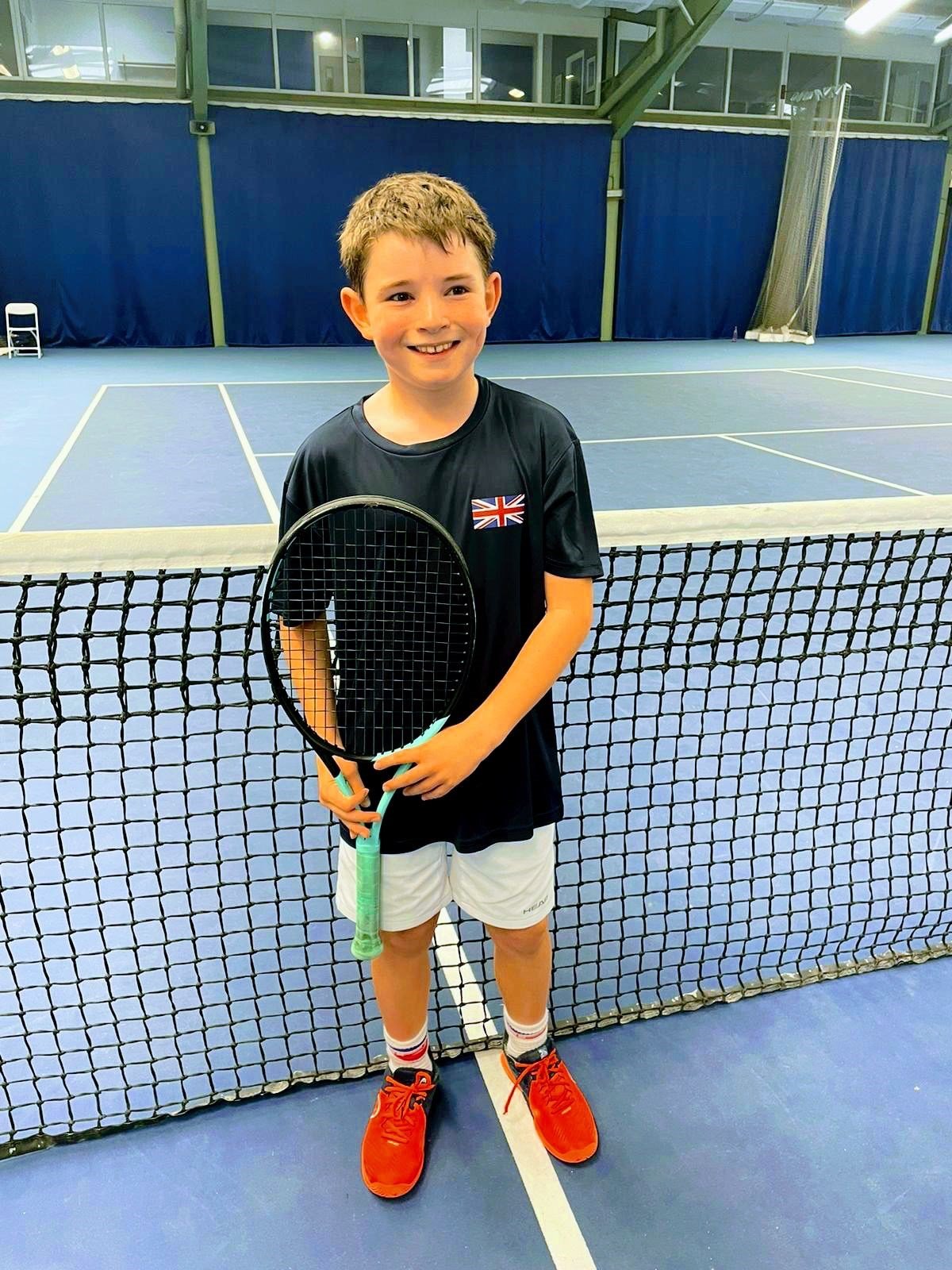 Semis for Collins and Lumsden
Ali Collins and Freya Christie reached the semi-finals of W60 Trnava in Slovakia, where they were edged out in a match tie-break 2-6 6-1 7-10 by France's Estelle Cascino and the Netherlands' Suzan Lamens.
Maia Lumsden and Naiktha Baines made a push for their fourth title in a row, but their brilliant run came to an end in the last four at the hands of Valentini Grammatikopulou and Dalila Jakupovic 4-6 6-1 5-10.
Despite the loss, Lumsden is now sitting at a career-high doubles ranking of 154.
Anna Brogan picked up a couple of strong wins at the W25 Kachreti, Georgia, beating Aysegul Mert 6-2 6-3, before upsetting world #337 and eighth seed Anna Kubareva 6-2 3-6 6-3.
Brogan fell in the next round to Polina Iatcenko 7-6 6-1
McIntosh and Mcfadyen ease to tour titles
Scotland's national tennis tour reached St Andrews for the Moir Construction Tennis Tayside Open.
Euan McIntosh was a force to be reckoned with and lifted the men's trophy without dropping a set all weekend. He beat Jed Alexander 6-4 6-0 in the final.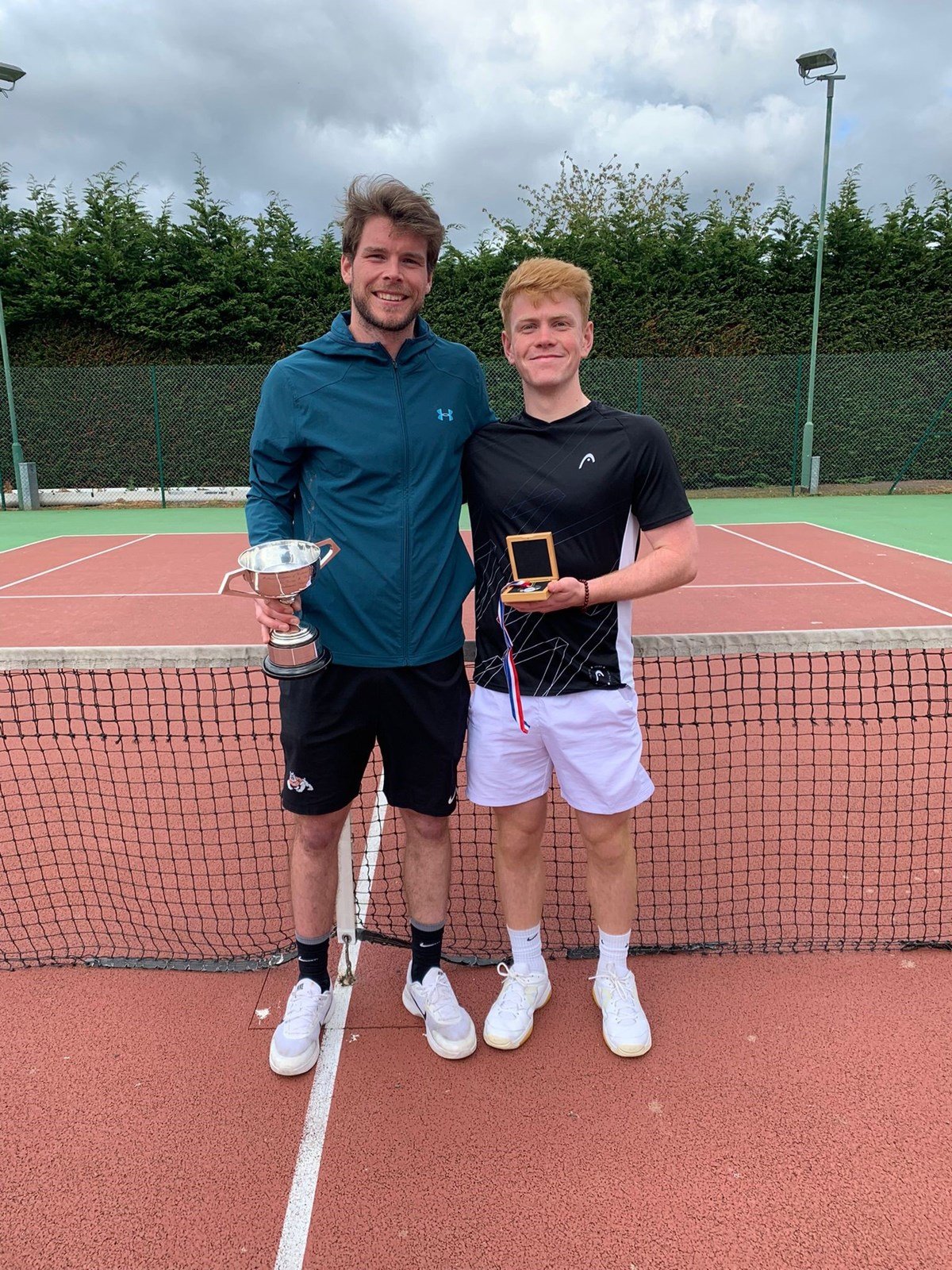 Sarah Mcfadyen also posted a convincing run to the women's title. The TS Senior Veteran player of the year was dominant throughout the weekend, beating Newlands junior Anna McKnight in her first TS Open Tour final.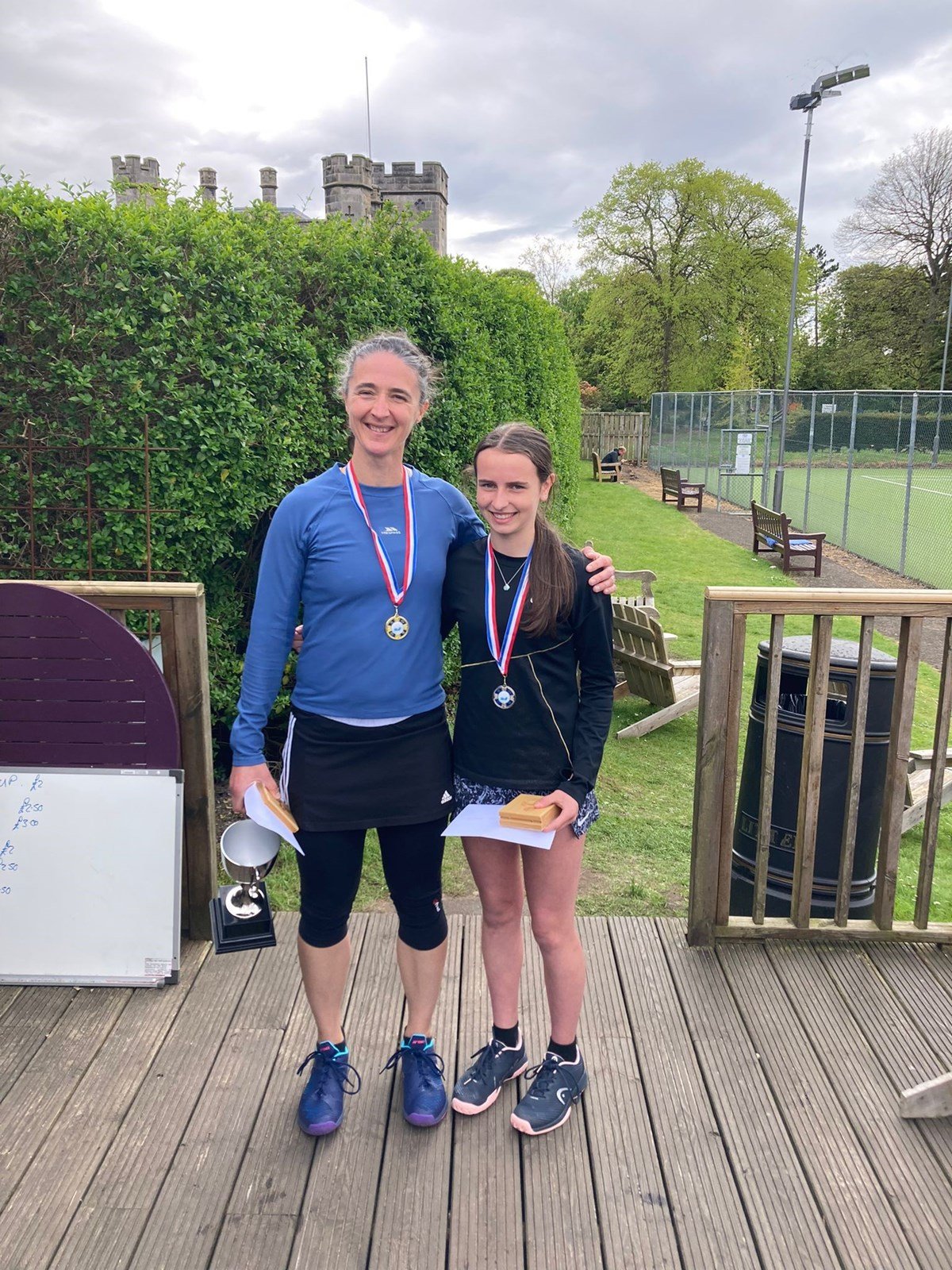 Success didn't end there for the singles finalists. Tayside duo Alexander and Cameron Fryer emerged victorious in the doubles as they overcame East of Scotland pair Euan McIntosh and Lance Nisbet 6-1 6-7(4) 14-12 in a nail-biting finale.
In the women's draw, West of Scotland duo Anna McKnight and Eleanor Cochran edged out top seeds Mcfadyen and Annique Varty in the semi-finals 4-6 6-4 10-5 before beating Lucy Beeston and Shaylin Holt 6-3 6-0 to be crowned doubles winners.