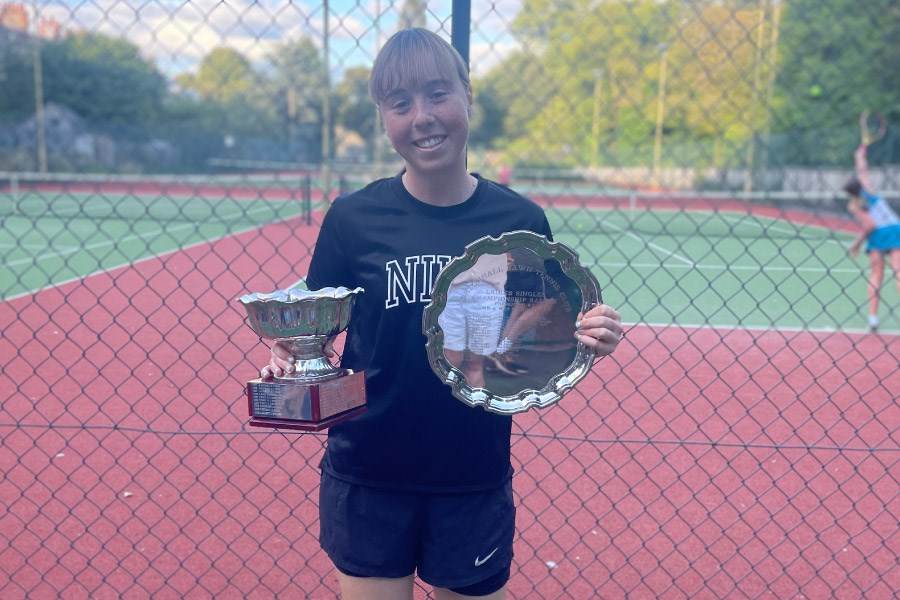 Celebrating inclusion: Scottish Women and Girls in Sport Week 2023
• 3 MINUTE READ
Scottish Women and Girls in Sport Week takes place every year to encourage people across the country to have conversations about the importance of eradicating gender inequality in sport and women's health.
The theme for this year's seventh annual occasion was 'Celebrating Inclusion' and Tennis Scotland has spoken to six coaches from across the country about the impactful work they are doing within their community.
Olivia Smart – Dollar Park and Linlithgow Tennis Club
Eighteen-year-old Olivia Smart (image featured in article header) is a Level 3 Tennis coach who hails from Falkirk and has already built-up experience coaching players of a range of ages and abilities. Smart started and fell in love with coaching during the pandemic and has since gone on to become a Prime Video LTA Youth Girls coach and ambassador. As part of the programme, she gets to spend her time inspiring a new generation and creating a space where girls aren't pressurised to succeed.
When asked about the significance of the programme, she said:
Peggy Findlater – East Kilbride Tennis Club and Nuffield Milngavie
Also a Prime Video LTA Youth Girls coach, Peggy Findlater, has found immense enjoyment being part of the participation programme. Originally from Mauritius, and a single mother of four, the topic of inclusion is of great importance to her.
She said: "Being different is what makes the world colourful. I firmly believe in giving opportunities and accepting differences in sport is key to developing talents. I have gained so much through the sport, both mentally and physically, and being able to pass that onto others is a massive part of why I became a coach."
You can learn more about the programme and where to book here.
Verena Scott - Western Health and Racquets Club
Western coach Verena Scott found her passion for coaching through their junior programme after returning from the United States where she was on a university tennis scholarship. Since joining the club, she has had the privilege of being involved in club, county, and national coaching sessions, while also working with and learning from other incredible coaches across the country.
Scott believes that inclusion and representation for women in tennis is fundamental to creating a fair and equal sport, and that a sport which embraces those values ultimately enhances the global appeal of the sport.
She said: "When young girls see successful female tennis players, it motivates them to believe in their potential and strive to achieve their goals both on the court and off it."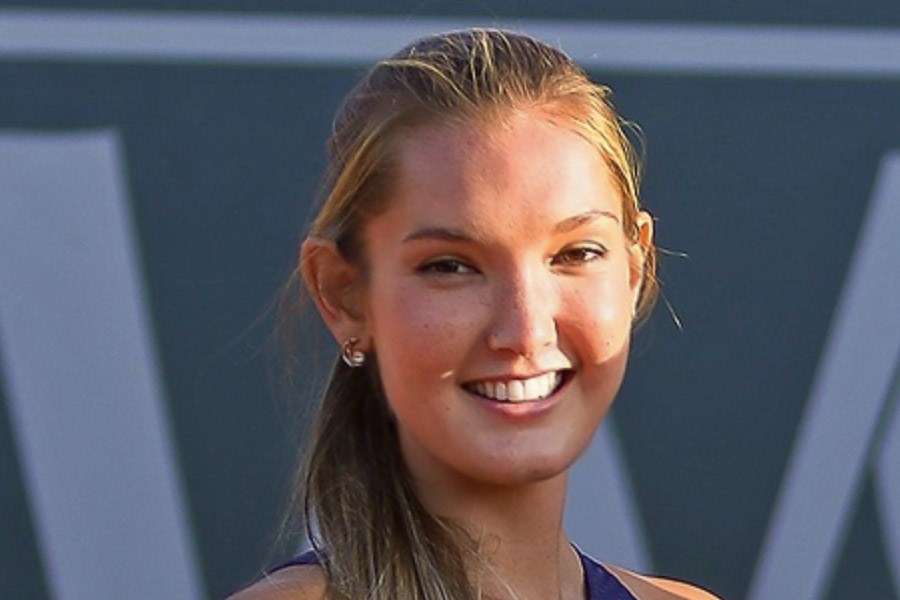 Mhairi Beattie - Braid Tennis Club

Mhairi Beattie played tennis on a scholarship at Arizona State University before returning to Scotland to become an LTA Coach Education Tutor and coach at Braid Tennis Club. Beattie had no real intentions of getting into coaching, but, after working alongside Judy Murray, Leon Smith and Karen Ross, she was inspired to start and has been carving out a career ever since.
Sharing her experience, Beattie said:
Karen Ross – Tennis Scotland
Karen Ross began working with Tennis Scotland in 1996 and currently heads up the performance team. In her role, she witnesses the physical and mental benefits of tennis every day and can speak to the importance of both within the sport.
"Tennis is a game for life because you can play at any age regardless of your ability," she said.

"It's the perfect sport to work on your fitness and executing your shots while also challenging you mentally by trying to outsmart your opponent and challenging your opponent."
Anna Myatt – Tennis Scotland
Workforce Manager Anna Myatt brings a ton of experience an LTA Level 5 Coach and Coach Education tutor who works with existing coaches to ensure they are providing accessible and welcoming environments for women and girls to play in and accomplish their goals, so the topic of inclusion is one that takes priority in her day-to-day.
Myatt said: "I am passionate about providing a welcoming training environment for all volunteers, teachers and coaches who want to contribute to the development of players in our sport."
You can find out more about Scottish Women and Girls in Sport Week here.