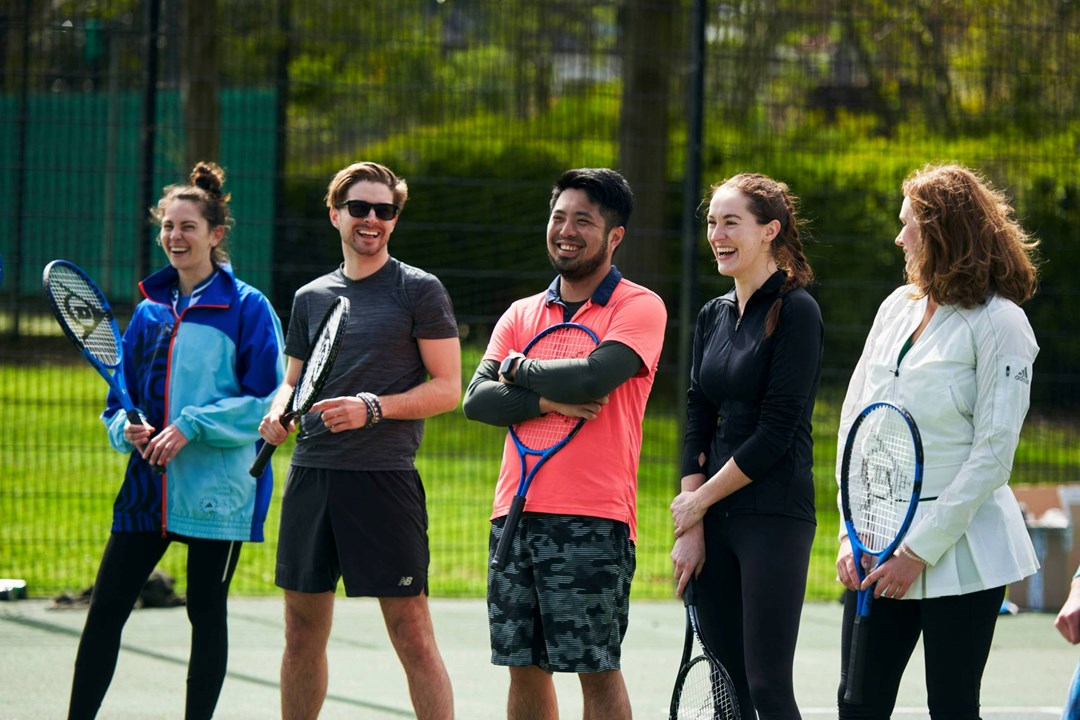 Scottish tennis sees big surge in participation
• 3 MINUTE READ
The number of people playing tennis in Scotland has surged, according to the latest participation figures.
324,000 adults picked up a racket in the year up to August 2023 – a huge rise of 25% compared with the previous 12 months.
It means more adults are playing tennis in Scotland than at any time since late 2017.
Tennis is also proving increasingly popular amongst children, with 43% - or 298,000 under 16s – playing in the 12-month period. Of that total, 37,000 children participated weekly.
There are also positive signs for efforts to attract more women and girls into the sport, as 20% more female players took to the court compared with the previous year-long period.
The sport also continues to attract more 16-34 year-olds, with a 28% annual increase in the number of players.
The latest participation trends, produced by the Lawn Tennis Association (LTA), provide further testimony to Tennis Scotland's vision to 'open up' the sport and 'grow tennis by making it relevant, accessible, welcoming and enjoyable', with club membership currently at a record high levels.
'Many ways to play'
Andrew Raitt, Tennis Scotland Head of Participation & Development, said: "It's great to see so many people – men, women and children of all ages - picking up a racket and playing tennis in Scotland.
"There are so many ways to get involved in tennis, whether for fun, health and wellbeing or competitive action, using a network of venues across the country, including at clubs, on park courts and other centres and facilities.
"Accredited coaches are working hard to welcome new people into the sport, delivering programmes for anyone who wants to try tennis for the first time, get back on court after a break or to improve their game."
'We are delighted'
Blane Dodds, Chief Executive at Tennis Scotland, added: "We are all delighted with these significant growth statistics via the LTA, which add to the record high in club membership numbers across Scotland.
"Congratulations to all at Tennis Scotland, and the clubs and venues across the country where many volunteers and coaches are working with us to help grow our sport."
To find a tennis a court, click here:
To enter a competition, click here: