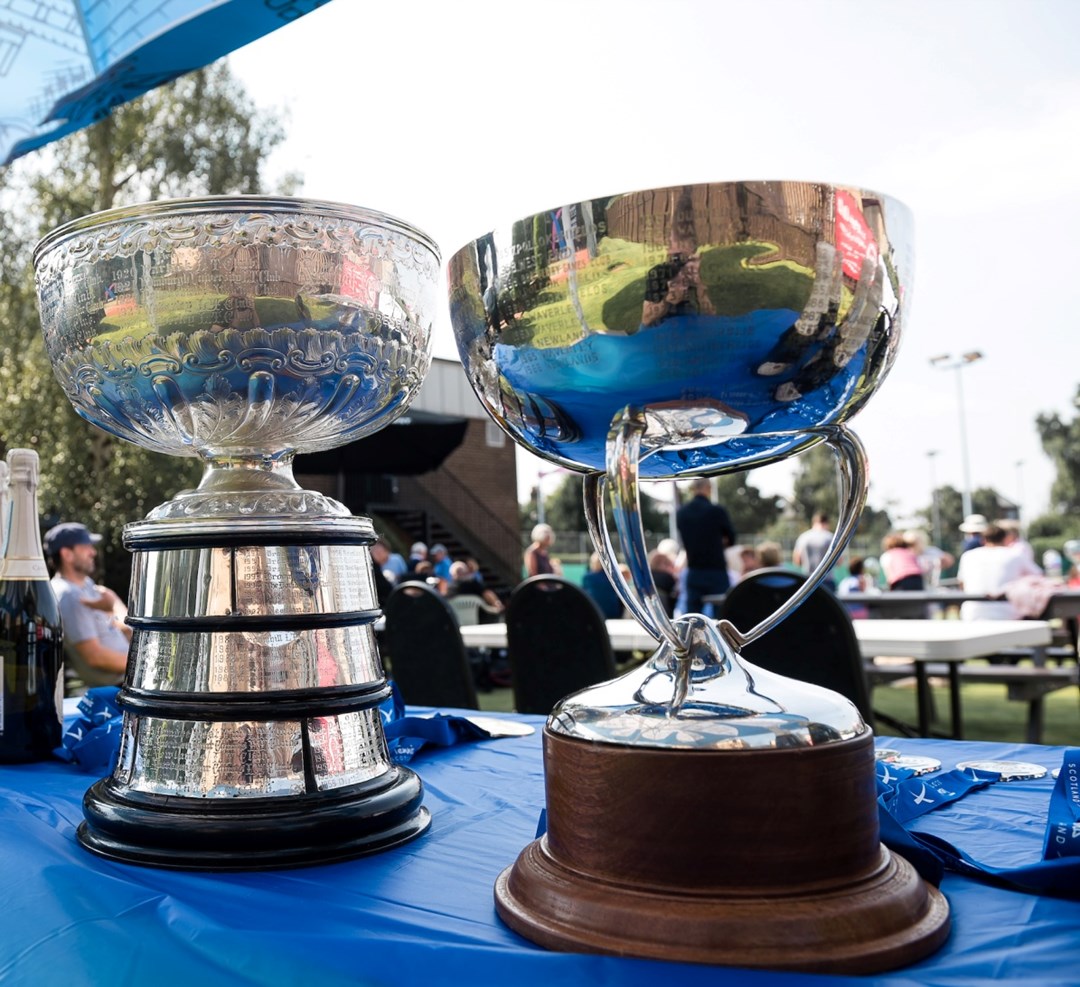 Scottish Inter-Club Challenge Cup Finals 2022
• 2 MINUTE READ
Scotland's premier inter-club competition concludes this Saturday 18 June, as the highly-anticipated Scottish Cup finals return to the home of the current champions, Newlands Lawn Tennis Club.
Having retained their title in 2021, hosts Newlands will rely on their home ground advantage to continue their winning streak. Glasgow's Thorn Park Men and Western Women will be making the trip to the Southside in a valiant effort to bring the trophy back to a different part of the city.
Thorn Park Men will be looking to get one over Newlands Men, who're in impressive form heading into the finals following a convincing 5-1 victory against Hillhead in last Saturday's semi-finals. Newlands are yet to concede a single rubber in the competition and comfortably beat Melrose 6-0 to secure their final spot.
Western Women will be looking to upset Newlands Women, after defeating Peebles Women 6-0 to reach the finals. Newlands Women had smooth sailing up until the semi-finals but were made to work for their final spot against Thorn Park Women. A 5-4 triumph was enough to clinch the final spot.
Entry to the event is FREE and supporters are encouraged to come down to Newlands Lawn Tennis Club to cheer on their teams and contribute to the infamous Scottish Cup atmosphere. Viewing areas will be available for spectators, and the club's bar will serve food and drink throughout the day.
Blane Dodds, Tennis Scotland Chief Executive, said: "The Scottish Cup finals is always a highlight of the club competition calendar in Scotland and I'm confident the teams competing this weekend will put on a fantastic show at Newlands Lawn Tennis Club. I would encourage everyone to show their support and appreciation for the country's top clubs.
"On behalf of Tennis Scotland, I would like to wish all the competing finalists the very best of luck."
The Scottish Cup was first competed in 1896 and quickly established itself as the peak event of the summer competition calendar. The event has continued to attract teams from each corner of the nation, with 65 clubs entering the men's and women's competitions in 2022.
Team line-ups:
Newlands Men: Scott Duncan, James Shemilt, Scott MacAulay, Robert Dalgetty, Patrick Young, James Mackinlay
Thorn Park Men: Ewan Moore, Jordan Gray, Fraser Craig, Kyle McKay, Finlay Watters, Charlie Smith
Newlands Women: Heather Barlow, Anna Brogan, Heather Lockhart, Eilidh McLaughlin, Rachel Pang, Caitlin Steel, Jennifer Steel, Riley Thomson
Western Women: Verena Scott, Alex McGuigan, Tara Harvey, Marie Berlouis, Aimee Black, Francesca Blair