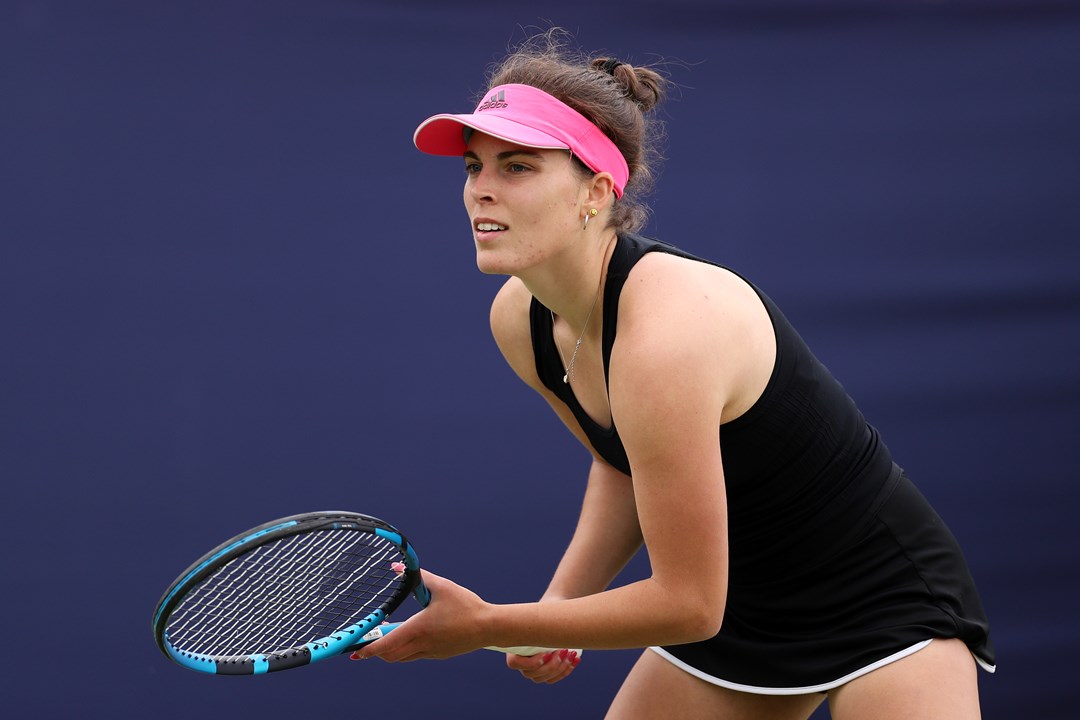 Q&A with Wimbledon quarter-finalist Maia Lumsden
• 4 MINUTE READ
Maia Lumsden backed up her thrilling run to the Wimbledon doubles quarter-finals by reaching her maiden WTA Tour final.
Alongside partner Naiktha Bains, the 25-year-old is now ranked into the top 100 and is looking forward to an exciting end to 2023.
Lumsden and Bains won three matches at the All England Club before falling to eventual finalists Storm Hunter and Elise Mertens in the last eight.
Since then, the Scots-English pair have played in three WTA tournaments, most recently reaching the final of the Polish Open.
Speaking to the Tennis Scotland website, Lumsden has been reflecting on a busy summer and what lies ahead.
What were your Wimbledon expectations?
"Results wise, we didn't have too much expectation, but last year we did win a round so we spoke about how we wanted to go further than that.
"But maybe we ended up doing a little better than expected."
What was your personal highlight?
"Possibly the moment we won our third-round match on Court 18 to make the quarters. It was an unbelievable atmosphere and I had a lot of family and friends watching.
"Or the first round; we were in an extremely tight match and in the third set tie-break at 9-9 we played a couple of good points, hitting a backhand pass to set up match point and go on to win.
"Those two moments were the most memorable."
You were the first British partnership to reach the women's doubles quarter-finals since 1983 - when did you and Naiktha start to believe you could go far?
"We've always believed that if we play our best we can produce a very high level, but we were really taking it one match at a time and all our opponents were tough.
"We kept saying after each match that the job wasn't done and that we wanted to keep going so I guess that was the mindset for the tournament."
You've reached a career-high of 92 in the WTA rankings. Do you feel any pressure being a top 100 player?
"No, I don't think so. The top 100 milestone is one of those that you always work for, but I think it's just a happy moment.
"It makes me want to keep going; to get in to the [Grand] Slams you have to be in and around the top 70, so right now I'm working towards that and trying to pick up as many points as possible to get into the Grand Slams next year."
You've just competed in your first WTA Tour final - how was that experience and what did that mean to you to build on the success from Wimbledon?
"It was great, Wimbledon was obviously such a high and we just wanted to continue it. We played our first WTA tournaments, which was cool and a new experience.
"The first two [tournaments], we lost a couple matches where we felt we could have won, so we were disappointed.
"It was really good at the end of the trip to have a strong week and make the final. It gives us more experience and hopefully we're in that situation again soon."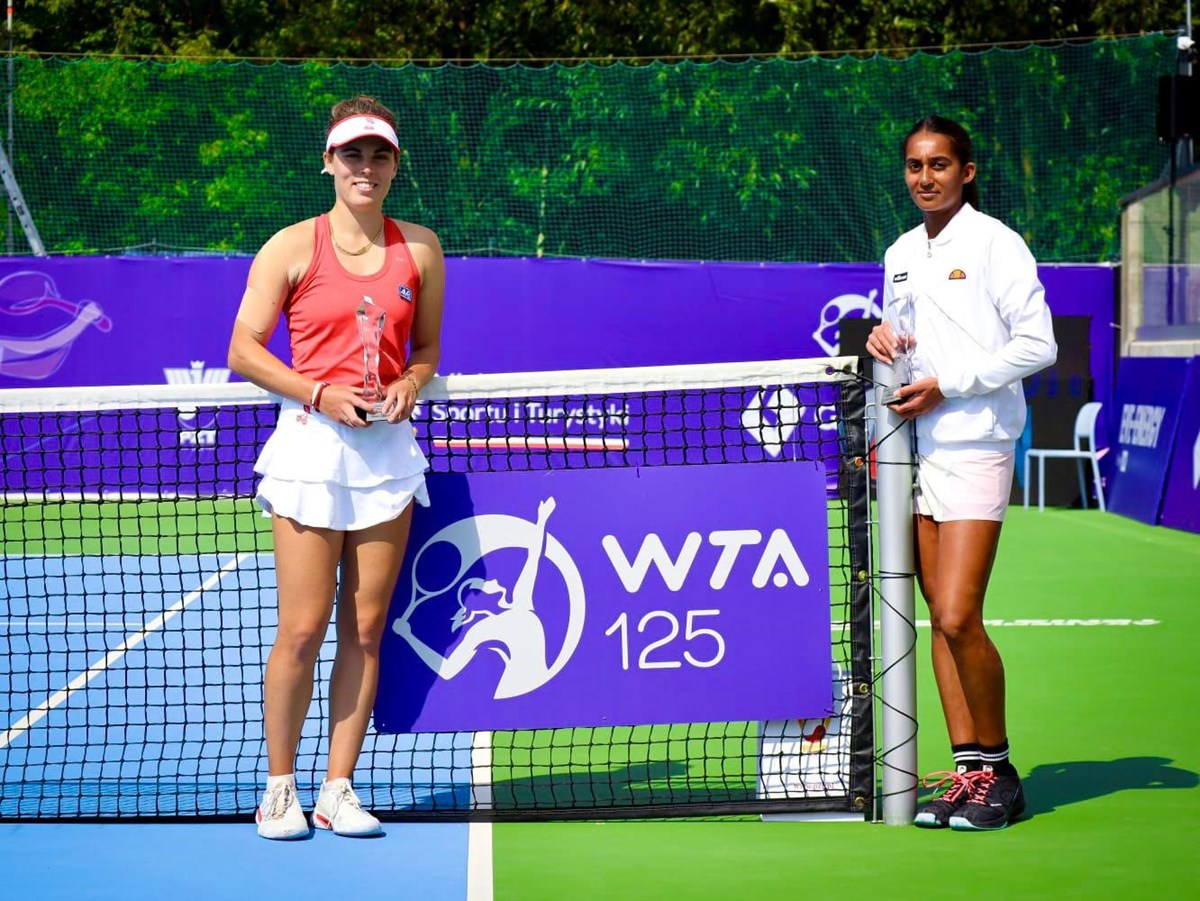 What's the outlook for the rest of 2023?
"A training block now and then there are five or six tournaments in Asia. I'm awaiting my visa to go over, so if that goes smoothly then that's where we'll go.
"They're all WTA events over there, two in Japan and two in China. I've never been to those countries before, so to play more WTAs is the plan and a new experience over in Asia."