Prestwick Tennis and Fitness
• 4 MINUTE READ
Location:  Prestwick, South Ayrshire
Established: 1970s
Membership: 700 (1st February 2021)
Background
Previously known as Prestwick & Symington TC, the club was reborn as Prestwick Tennis and Fitness in 2003 following the completion of an indoor facility. The addition to the club was driven by founding member, Jan Collins, and his strive to make tennis accessible for the Ayrshire community.
Nowadays, more than 700 members regularly play at the venue which features 15 courts, comprising of acrylic, artificial grass, tarmac and mini red tennis surfaces.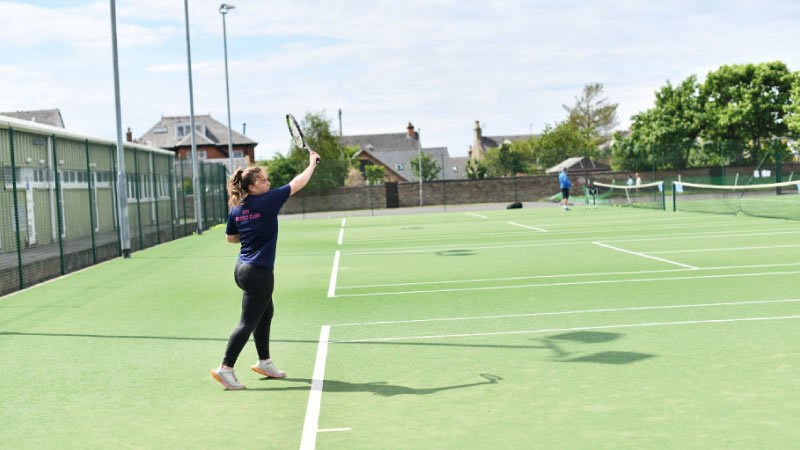 In 2020, Prestwick Tennis and Fitness club earned the title of 'Club of the Year' and 'Disability Club of the Year' at the Tennis Scotland Awards. The club was rewarded for displaying outstanding community engagement which includes links with South Ayrshire Active Schools: one of the largest school outreach programmes in Scotland.
The club currently employs seven full-time coaches and ten junior tennis assistants, who cater for players in tots tennis to under 18s and beyond. To suit the needs of players of all ages and abilities, a range of tailored coaching classes are offered for adults, juniors, wheelchair tennis and individuals with learning difficulties. The club has also found success through offering an apprenticeship programme, which has allowed several individuals to progress through the coaching ranks in South Ayrshire.
In addition to a bustling coaching set-up, Prestwick Tennis and Fitness also boasts a thriving competition scene with match play sessions, leagues and tournament opportunities throughout the year, as well as hosting regional and County Cup events alongside the Grade 3 Ayrshire Open.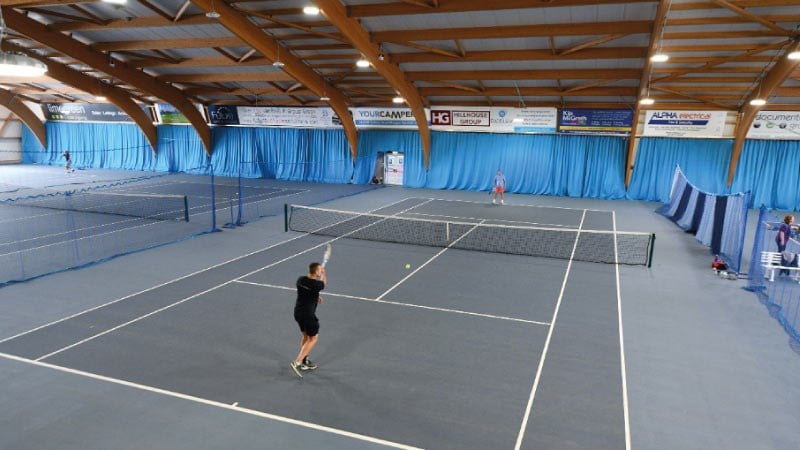 Familiar faces
Founding member Jan Collins MBE was awarded the Tennis Scotland Lifetime Achievement Award in 2021 for his many contributions to the tennis community, which included helping to lay the foundations for indoor tennis in Prestwick. The 91-year-old, nephew of former Scottish tennis player Ian Glen Collins who reached multiple doubles and mixed doubles finals at Wimbledon in the late 20s and early 30s, followed in his uncle's footsteps by stepping onto the famous Wimbledon grass courts where he won the Over-85 Wimbledon Championships in 2014.
Prestwick Tennis and Fitness has a proud history of providing an excellent environment for many notable players to tune their racquet strings as junior members Nicola Slater and Ewan Moore both learned their trade on the Prestwick courts before joining the professional tour. The club has also played a key role in preparing players to compete in disability tennis with Dominic Iannotti, a triple gold medallist at the 2019 INAS Global Games who has occupied the World No.1 spot, also beginning his journey to the top of the sport in South Ayrshire, alongside Jack Dickson and Frances Smiley who picked up medals at the Special Olympics in 2017.
Many stars have been drawn to the courts of the West Coast club, perhaps none of a higher calibre than Ana Ivanovic who stunned members by turning up for an early morning workout in 2013. Whilst staying at Turnberry Hotel, the former World No.1 graced the Prestwick courts alongside lucky individuals who happened to be given a once in a lifetime opportunity to watch one of the best female players in the world up close. Clearly impressed with the club's facilities, the 2008 French Open winner returned two days later to hit with club coach, Craig McFie.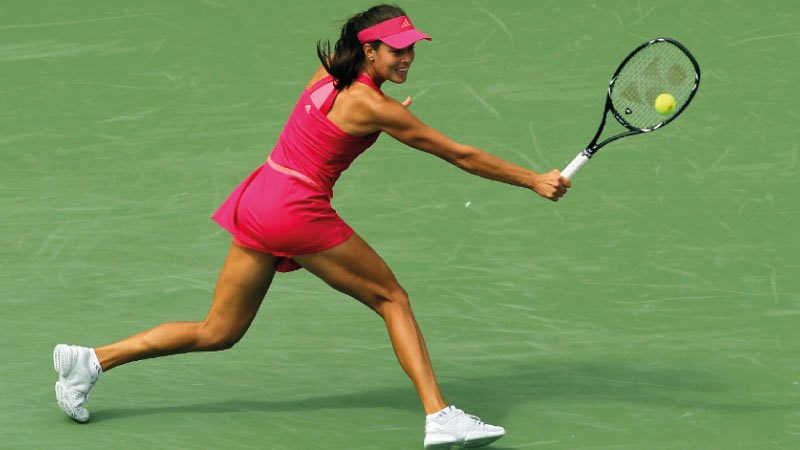 A message from Prestwick Tennis and Fitness
Janice Rogerson, Prestwick Tennis and Fitness Manager, said: "Our club is at the heart of the local Ayrshire community and we provide a comprehensive tennis programme for all ages and abilities - ranging from Tots Tennis, through our Junior Programme, to our Adult and LD classes. We are particularly proud of the efforts of our coaching team and our staff over a number years resulting in Prestwick currently delivering one of the largest and most successful junior tennis programmes in Scotland."
"As we emerge from the pandemic, we continue to promote the importance of physical exercise in the community as we strive to increase participation in a sport which has well recognised health benefits for all ages.
"We also have significant plans for the further development of the Club's facilities, and we would invite you to come along and join us on the way to further success."
Get Involved
As a club which aspires to be accessible and inclusive to all, you can start your journey at Prestwick Tennis and Fitness today. Find out more about access to courts, coaching and membership options by checking out the club's website and social media platforms:
Twitter: @Prestenandfit
Instagram: @prestwick_tennis_fitness
Facebook: Prestwick Tennis and Fitness
US Open trophy drops into Edinburgh school
US Open trophy drops into Edinburgh School as pupils are encouraged to give tennis a shot.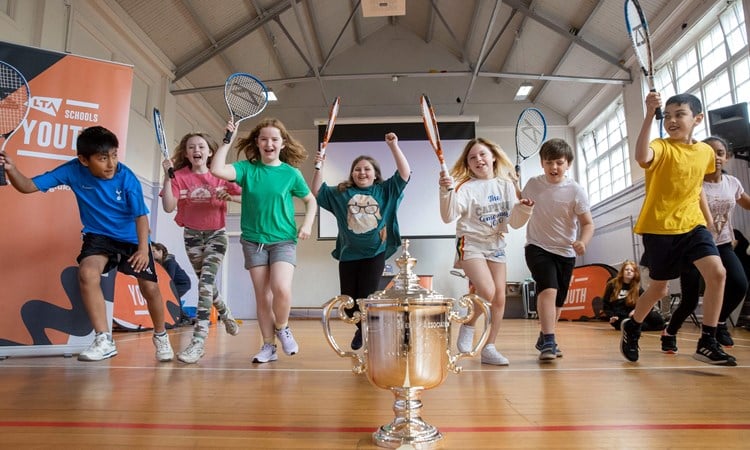 Tennis Scotland's new charity partnership helping kids in deprived communities
Tennis Scotland provides advantage for youngsters in deprived communities through its new partnership programme with a UK charity.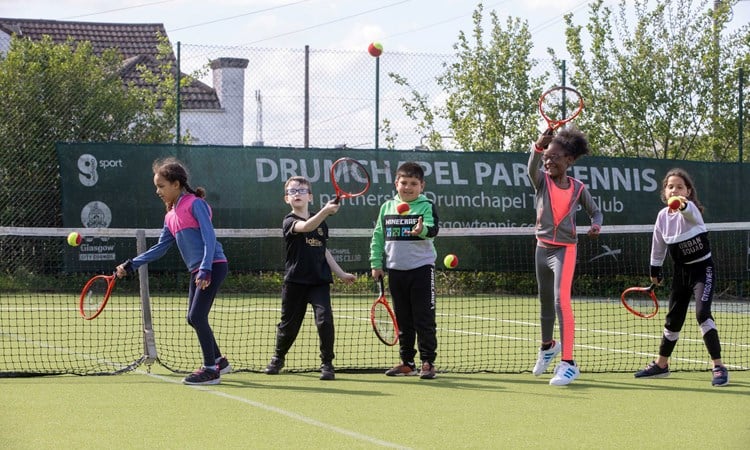 Job vacancy: National Tennis Academy Lead Strength and Conditioning Coach
Tennis Scotland is seeking to recruit a Lead Strength and Conditioning Coach for the National Tennis Academy (NTA) – part of the mission to build world-class player development.