Tennis Scotland mourns the passing of former President, Clive Thomson
• 2 MINUTE READ
Tennis Scotland mourns the passing of former President, Clive Thomson
Tennis Scotland sends its condolences to the friends and family of former Tennis Scotland President and LTA Vice President, Clive Thomson, who sadly passed away on Saturday at the age of 73. Throughout an illustrious career in the sport, Clive displayed a depth of knowledge and expertise, making an outstanding contribution to British tennis within many roles.
Clive's Passion To Grow The Sport
Born in 1948, Clive joined the committee at Clarkston LTC in 1966 and would later captain the club before joining Whitecraigs LTC where he was a regular on the courts throughout his life as a player, Honorary Vice-President and President. Clive's passion to grow the sport at Whitecraigs provided the platform to expand his involvement in the West of Scotland as he was elected President of the region 1980, and again in the organisation's centenary year in 2004.
Clive first represented Tennis Scotland on the LTA council in 1983, later serving on LTA Board Committees in numerous capacities by contributing to the planning of international events, marketing and sponsorship, officiating and more.
Committee Of Management Of The Wimbledon Championships
One of Clive's greatest honours was operating on the Committee of Management of The Wimbledon Championships, proudly representing the LTA in this role from 1998-2008. His passion for the sport shone through to everyone who met him at the Championships, Whitecraigs and often alongside wife Judith as the pair avidly followed Davis and Billie Jean King Cup teams, both at home and abroad.
We Are Deeply Saddened
Blane Dodds, Chief Executive of Tennis Scotland, said: "We were deeply saddened to hear of Clive's passing which is a loss that is being felt across the breadth of British tennis. Clive was a passionate member of the tennis community and his dedication to positively impacting countless aspects of our sport over many decades has ensured that he will leave a lasting legacy for generations to come.
"Our thoughts and condolences are with Clive's family and friends at this very difficult time."
A service at Greenbank Church (Glasgow) will take place at 11:30 a.m. on Friday, 3rd September following a private cremation for immediate family. The service at Greenbank and accompanying wake at Whitecraigs LTC are open to all, but masks must be worn at both venues.
US Open trophy drops into Edinburgh school
US Open trophy drops into Edinburgh School as pupils are encouraged to give tennis a shot.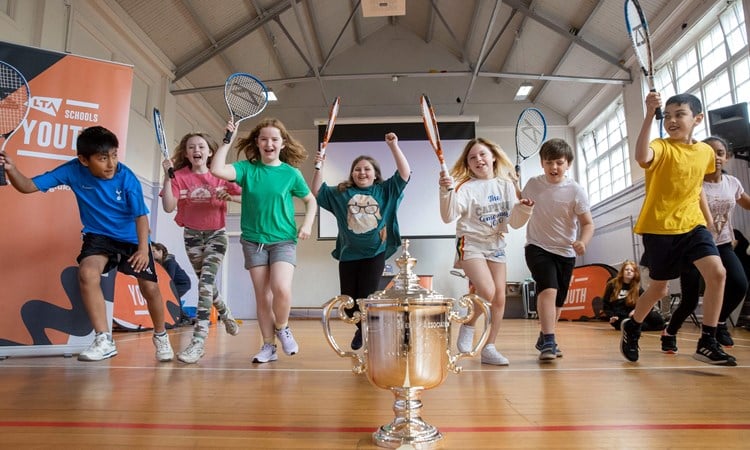 Tennis Scotland's new charity partnership helping kids in deprived communities
Tennis Scotland provides advantage for youngsters in deprived communities through its new partnership programme with a UK charity.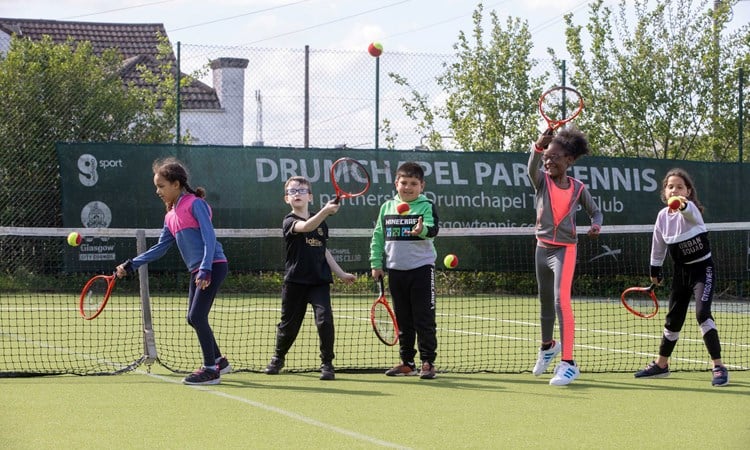 Job vacancy: National Tennis Academy Lead Strength and Conditioning Coach
Tennis Scotland is seeking to recruit a Lead Strength and Conditioning Coach for the National Tennis Academy (NTA) – part of the mission to build world-class player development.