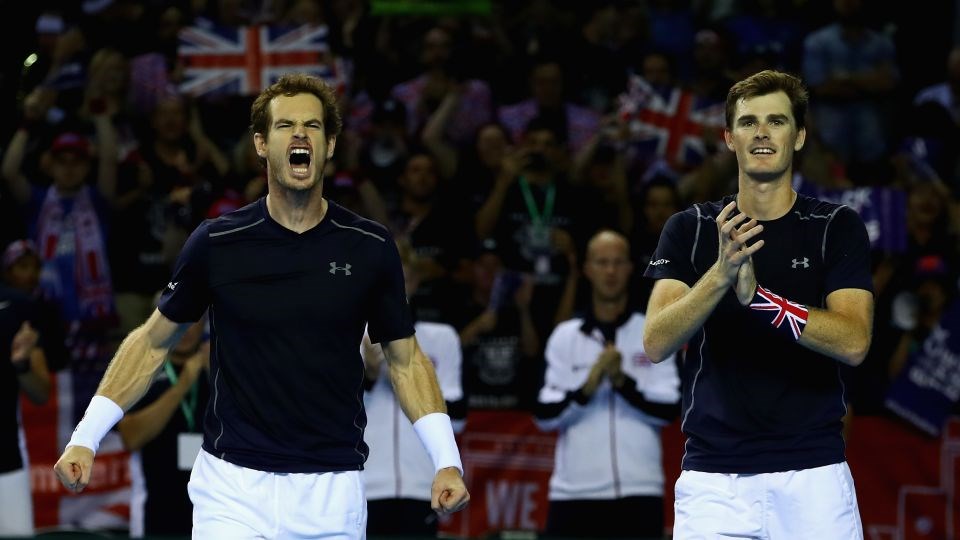 Kris Soutar's coaching clinic: The power of role models
• 3 MINUTE READ
Wimbledon is over for another year – the tournament once again having attracted millions of viewers from around the world, and for many of us tennis enthusiasts, evoking a sense of nostalgia.
I plucked up the courage to play in 1985 when I saw a 17-year-old win Wimbledon. Seeing Boris Becker play with no fear or inhibition on Centre Court made me want to pick up a racket. Just seven years later, I took the bold step of becoming a full-time tennis coach and have tried my best to build a career out of this amazing game.
One of my memories of learning how to play was pretending to be some of my favourite players. If I wanted to practise serve and volley, I would be Becker or Stefan Edberg. Defensive baseline skills… let's be Michael Chang. Slice backhand, Steffi Graf, and big forehand, Ivan Lendl.
My friends and I would battle it out for hours on end and any loss was dulled because it wasn't us who had lost, it was one of our heroes. It was during these hundreds of practice sets that I fell in love with tennis.

I vividly remember watching two of the best men play at my local club of Stonehaven and not understanding why they were not professionals. We forget most recreational or young players struggle to differentiate between what they see on TV and what they see from the best players in their clubs.
I was taken aback when these two adult players would speak to me, let alone play sets with me. It was such a simple gesture, but meant the world to me. I firmly believe we don't choose to be a role model - we are all one whether we like it or not. Without realising, you will be a role model to someone in your tennis club.
Of course, at the very top of the game we have two world-class role models in Andy and Jamie Murray. For many years, we have had children all around the country pretending to be them. They produce such an exciting brand of tennis which crosses both singles and doubles. Every moment they compete should be cherished.
There is no doubt their success has inspired other Scottish players to pursue a life on the professional tour. Maia Lumsden has just enjoyed a sensational Wimbledon and is now in the top 100 in doubles.
And we've had Colin Fleming achieve a career high of 17 in doubles and Elena Baltacha in the top 50 in singles. Gordon Reid has been number one in singles and doubles, Jonny O'Mara in the top 50 of doubles, while Ali Collins is on the brink of the doubles elite.
Recently, we've had Jacob Fearnley win the Nottingham Open doubles, with Connor Thomson reaching the semi-finals, and both winning a round at Wimbledon. Scott Duncan, Anna Brogan and Aidan McHugh are all moving up the rankings.
The Andy and Jamie effect is there to see, and long may it continue, but imagine if we all took a little more time to inspire players in our midst. I am 100% sure if it had not been for the adult role models in my club, I would never have had my career in tennis.
Fewer players are simply turning up to their club to play practice sets, especially children. As a parent, I understand why we live in an era of programmed activity, but this comes at a cost as children are not playing tennis in its finest form.
Practice sets are the closest we can get to replicating the feeling of playing a match. I am witnessing more players turn up to tournaments having not practised sets. The skills developed in coaching come to life in these sets. These same skills will eventually make their way on to the match court.
We should all be inspired by what we've seen during Wimbledon. My plea to you is simple; be willing to jump on court and battle it out with anyone who will play. Spread your love of the game, as you never know who it will inspire and where they may take this love throughout their life.
There is power in being a positive role model.
Kris Soutar is Coach Development Consultant at Tennis Scotland