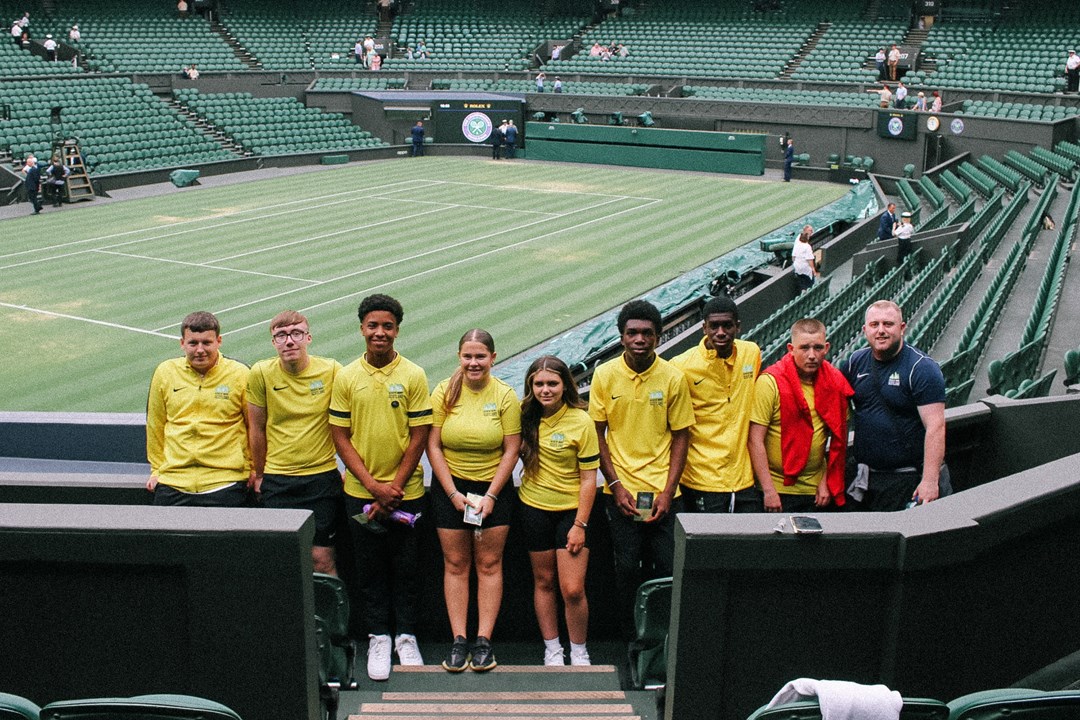 'Theme park for tennis' - disadvantaged teenagers attend Wimbledon
• 4 MINUTE READ
Teenagers from areas of high deprivation attended Wimbledon thanks to a community programme delivered by Tennis Scotland.
Glasgow-based charity Achieve More Scotland was given a donation of ten tickets by the Lawn Tennis Association (LTA) for The Championships at the All England Club in London.
Young people involved with the charity have been taking part in LTA SERVES, a programme used by organisations to provide community tennis sessions to help improve physical and mental health.
Among the many highlights, the excited young people had their pictures taken inside Court One and met former Wimbledon champion Petra Kvitova and world number five Stefanos Tsitsipas.
One of the teenagers described Wimbledon as "like a theme park for tennis", while another said it was "a surreal experience to watch some of the world's greatest players".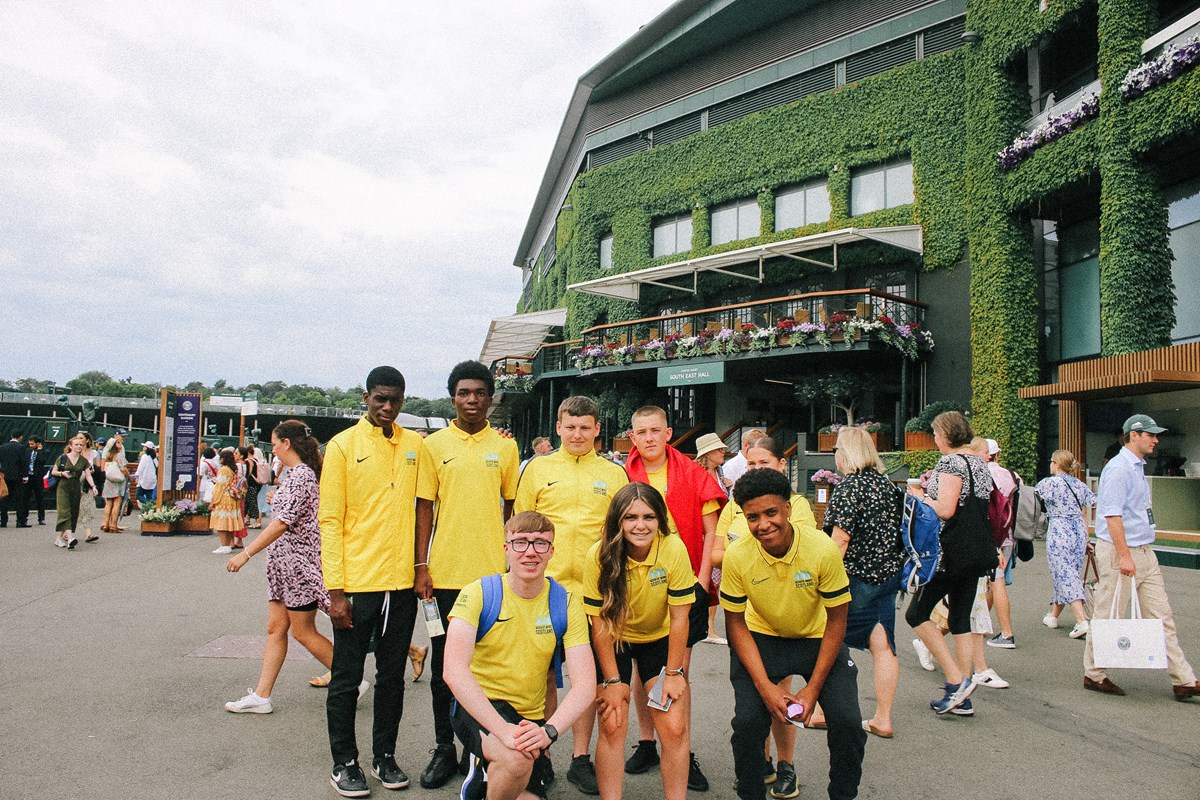 Achieve More Scotland aims to engage young people from areas of high deprivation in structured, positive activities, delivered by role models across communities.
These activities often take place in schools and include sports, physical activity, group work, volunteering, employability and personal development.
Paul Fletcher, CEO of Achieve More Scotland, said: "A massive thank-you to Tennis Scotland and the LTA for donating the tickets to us. The young people who went to Wimbledon have never experienced anything like it before and it is truly life changing.
"They have returned with an energy and drive to be more engaged in tennis and to support more young people to take up this fantastic sport.
"We are really grateful for the opportunity that was given to our young people, and we hope to offer similar opportunities in the future as well as further developing the tennis initiatives we are involved in across the schools and communities we work in."
Tennis Scotland works closely with various organisations across the country to deliver LTA SERVES, which aims to ensure a more inclusive and healthier nation.
Since 2022, the number of LTA SERVES venues has nearly doubled to 40, with organisations receiving ongoing support from Tennis Scotland, £500 worth of tennis equipment, Tennis Activator training and access to a range of social impact measuring tools.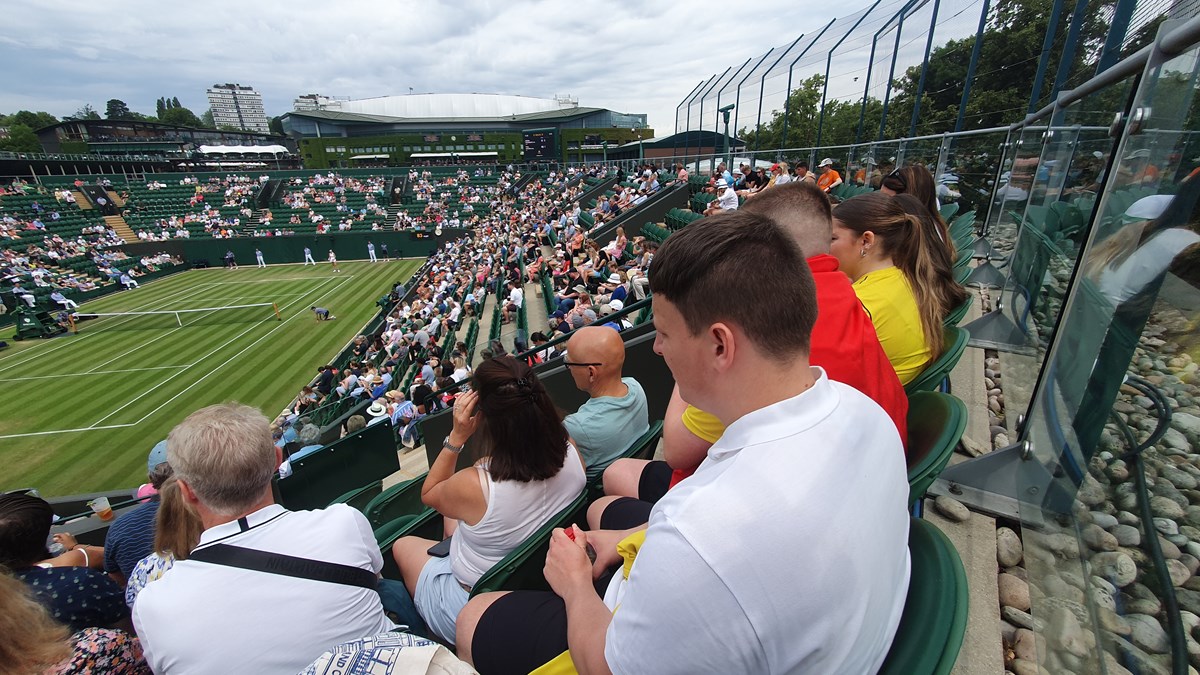 Mike Kolacz, Participation & Development Manager (Community and Education) at Tennis Scotland, said: "LTA SERVES is designed to build self-confidence and it sounds like the trip to Wimbledon has helped achieve that for the young people involved.
"Community tennis programmes like these play a vital role in improving health and wellbeing among young people across Scotland.
"I'm delighted to hear they all had a fantastic time at Wimbledon and look forward to working with them as they continue their tennis journey."
Find out more about LTA SERVES here.