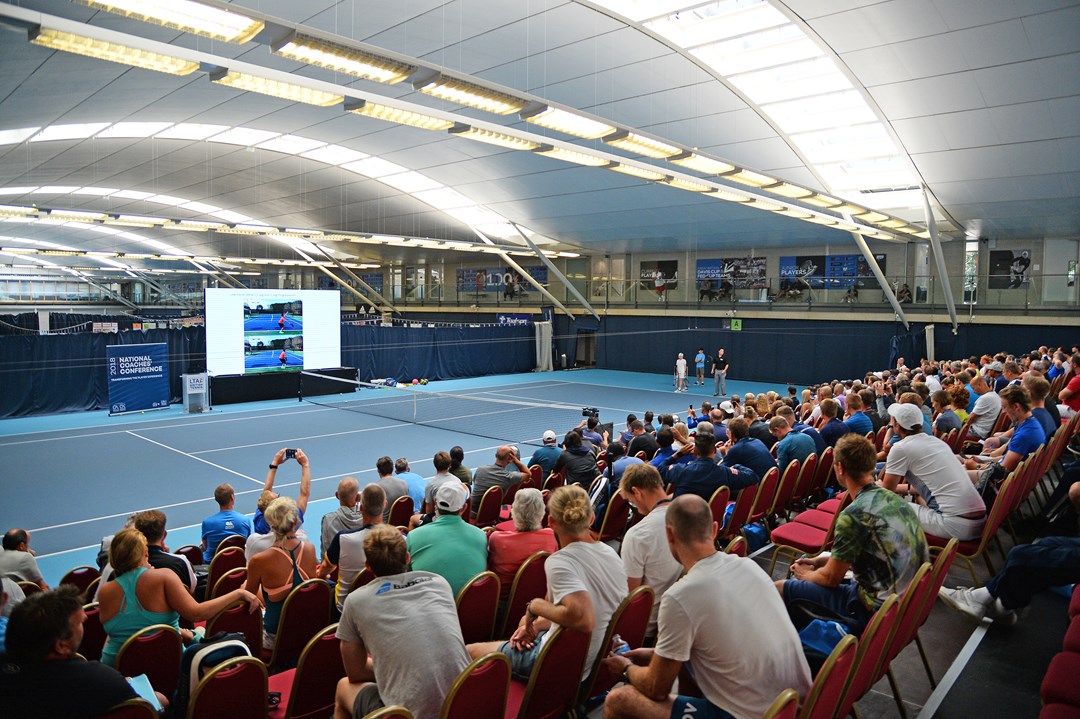 José Higueras joins GB National Tennis Academy this week
• 2 MINUTE READ
The highly-respected tennis coach and former player, José Higueras, has been spending time with the players at the GB National Tennis Academy in Stirling this week ahead of his appearance at the Tennis Scotland Coaches Conference this weekend.
José, former coach to tennis superstar Roger Federer and Pete Sampras to name just two, has been working alongside Leo Azevedo and the coaching team in Stirling this week. He also took part in a media session alongside the players Matthew Rankin, Henry Jefferson, Sam Reeve, Hannah Read, Hephzibah Oluwadare, Millie Skelton, Ella McDonald and Talia Neilson-Gatenby.

José Higueras said: "I'm delighted to be coming to Scotland for the first time to help the GB National Tennis Academy in Stirling as well as participating in the Tennis Scotland Coaches' Conference.
"Leo Azevedo is a great friend of mine and I have a lot of respect for him as a coach therefore when he asked me to visit the GB National Tennis Academy I didn't give it a second thought. As well as a great friendship, I share with Leo the same personal and tennis values which was why I previously chose Leo to work with us at the USTA. British tennis is lucky to have a professional of Leo's calibre leading the GB National Tennis Academy in Scotland."

Jose will be sharing his knowledge at the Coaches Conference, which gets underway tomorrow. Keep an eye on the Tennis Scotland social channels for updates across the weekend.