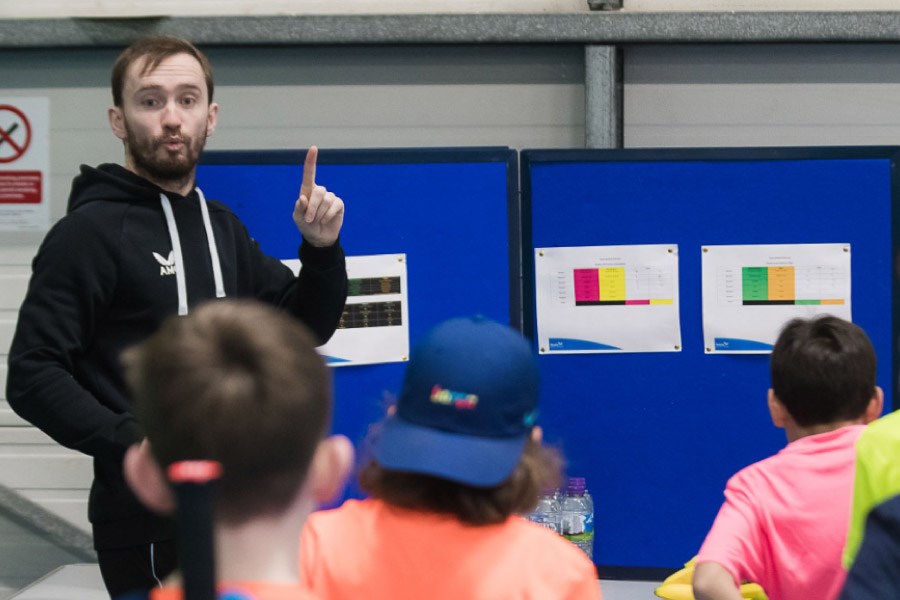 'Lots of variety from the word go!' – Tennis Scotland award winner Joe Gill on his coaching journey
• 3 MINUTE READ
We caught up with Joe Gill, the Tennis Scotland Performance Coach of the Year.
A former ITF pro circuit player, Joe's coaching journey developed during his time as a scholar athlete at the University of Stirling, where he gained both undergraduate and postgraduate degrees.
Since then, he has coached in a variety of roles, from grassroots with clubs to travelling with players to national and international tournaments.
Joe, who is currently Tennis Scotland's 14U Performance Pathway Coach, also spent a lot of time at the side of the Scottish 23-time Grand Slam champion Gordon Reid.
How did you first get in to coaching?
"I was 15, training back home in Sheffield, but as there was a limited number of players my age and level, I became a sparring partner to promising younger players who shared my coach, one of whom was Jessica Ren, who won the 12U Orange Bowl.
"When I was 16 or 17, I got on a Level 1 assistant course the first chance I got."
At Stirling, Joe competed in British Universities & Colleges Sport (BUCS) and ITF Futures events, and was selected to represent GB at the BNP Paribas World Event of University Tennis in France in 2012.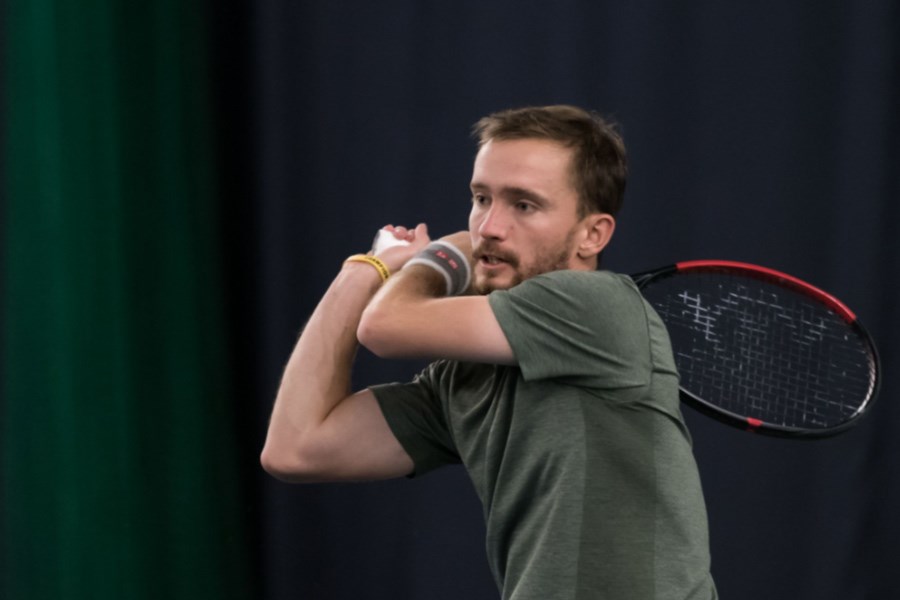 "My mindset was that I wanted to be as good as I could be as a player, but I also knew that, long term, I would like to stay in tennis," Joe said.
"Stirling was a training hub for many of the national Scottish players, so I was able to help out in various sessions."
Joe shadowed coaches Toby Smith and Mark Walker during his fourth year at Stirling, working with up-and-coming Scottish players such as Ali Collins, Maia Lumsden and Jonny O'Mara while completing his Level 3 coaching qualifications.
Joe continued his own tennis journey by staying at university to embark on a masters course while playing competitively.
"During my masters, I was able to go on some trips, whether it be to nationals, domestic ITFs or bigger trips abroad.
"It gave me more increased responsibility as I led some of these trips rather than supporting them.
Joe went on to support Karen Ross, who was National Wheelchair Coach at the time, and began to work a lot with Reid, subsequently becoming involved in the Rio 2016 Paralympic Games with Team GB.
"I've had lots of variety form the word go."
As well as performance coaching, Joe also worked with Adam Brown and the Central district juniors, encouraging schools to introduce tennis to children who had never played before.
"If you go to a school and get even one kid from a class to pick up tennis, then it's a success.
"It helped me become a more rounded person and coach, and with my current role it's helped my communication with players.
"I communicate with them a lot differently to someone like Gordon, who is a similar age to me and a multi–Grand Slam winner."
Why do you do it?
"I've always loved tennis and helping other people with their tennis. Whether it's mini red or Grand Slam players, I want to help people get better, as long as they love to learn.
"My passion for the game drives me, but also selling passion for the game to others and hopefully inspiring the next Joe Gill."
What have you learned since the beginning of your coaching journey?
"You have to know the people you're working with, it's not just about hitting the tennis ball.
"Tennis is one thing you have in common, but there's more to it than that. When I first started, it was simply about delivering tennis, however it's now more about impacting people and building relationships."
Your biggest highlight?
"So many, but it has to be in 2016 when I was involved with Gordon [Reid] and he won the first ever Wimbledon wheelchair men's singles title.
"It was the first year that Wimbledon introduced men's and women's wheelchair singles, so to be involved in his tennis that year was a real highlight."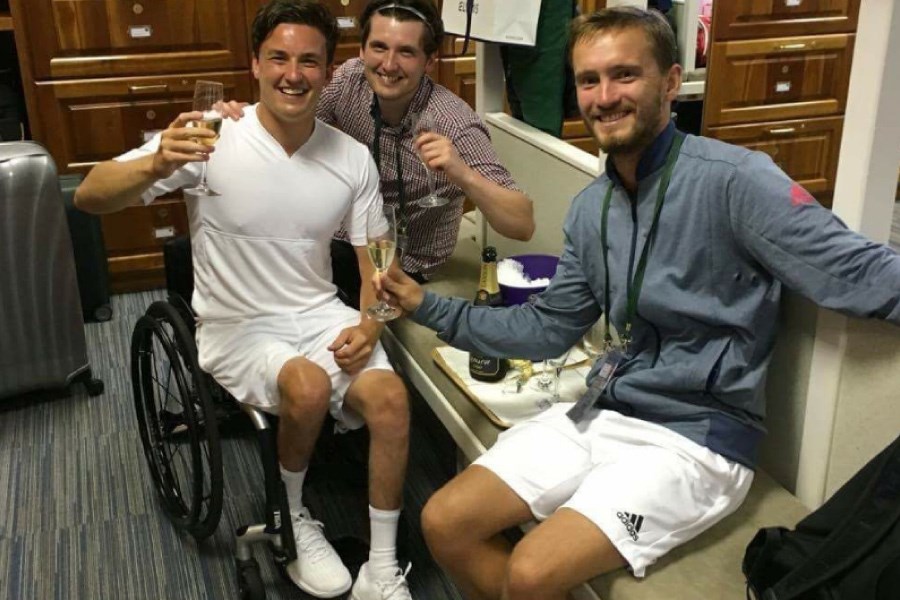 What advice would you give your younger coaching self and young people thinking of getting into coaching?
"Avoid being narrow minded, there are many ways to teach. My biggest advice is to expose yourself to a wide range of abilities, age groups, genders, able-bodied tennis, wheelchair tennis - it's all tennis, but there are many styles and ways to improve an individual player or group of players.
"One thing I didn't do much in my early days was experience club coaching and delivering club programmes. That's where you connect with others outside your environment, such as the committee and other coaches at the club.
"Try and attach yourself to as many people to learn from as you can, investigate other sports and see how they coach and deliver training."
Joe continues his work as Scottish 14U Performance Pathway coach as a qualified Level 5 at the RPDC/Scottish Player Development Centre alongside Head Coach Brett McLennan.
He also works with 14+ National Pathway Coach Euan McGinn as well as working alongside the GB National Academy coaching team and sportscotland's Institute of Sport.
To find out more about coaching courses and qualifications, follow the link below.