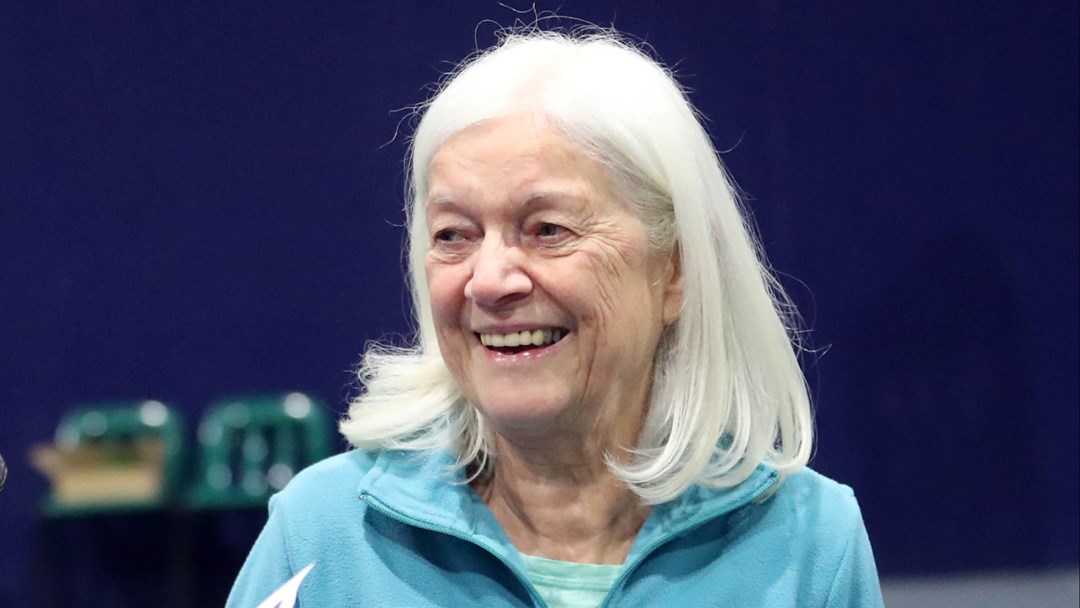 'Tennis for Race Against Dementia was a great idea - it inspired me to play again'
• 5 MINUTE READ
It was an advert on social media which prompted Janette Bain to pick up a racket again. A big tennis fan and a keen player in her school and teenage years, Janette hadn't played for a while, but was inspired by the idea of Tennis for Race Against Dementia sessions near her home in Auchterarder.
Before long, she was one of the regulars at Gleneagles Tennis Academy, taking part in tennis exercises designed to have a positive impact on lifestyle and wellbeing, while reducing the risk of developing dementia.
"I thought it was a great idea, and not one I'd seen before," said Janette, who's in her 70s. "The purpose of it was definitely something that inspired me."
Tennis Scotland has a long-standing partnership with Tennis4RAD, a social enterprise which increases access to tennis-based fitness classes for people aged 50 and over, in support of Sir Jackie Stewart's charity, Race Against Dementia.
Research from the Alzheimer's Society has outlined that regular exercise can reduce the risk of developing dementia by 30%, and it has been shown that regular tennis-fitness sessions can improve heart and bone health, in addition to the many physical and mental benefits gained through general exercise.
Janette – who counts Scottish wheelchair tennis legend Gordon Reid among her favourite players - explained that her experience of Tennis4RAD sessions had backed up the findings of that research.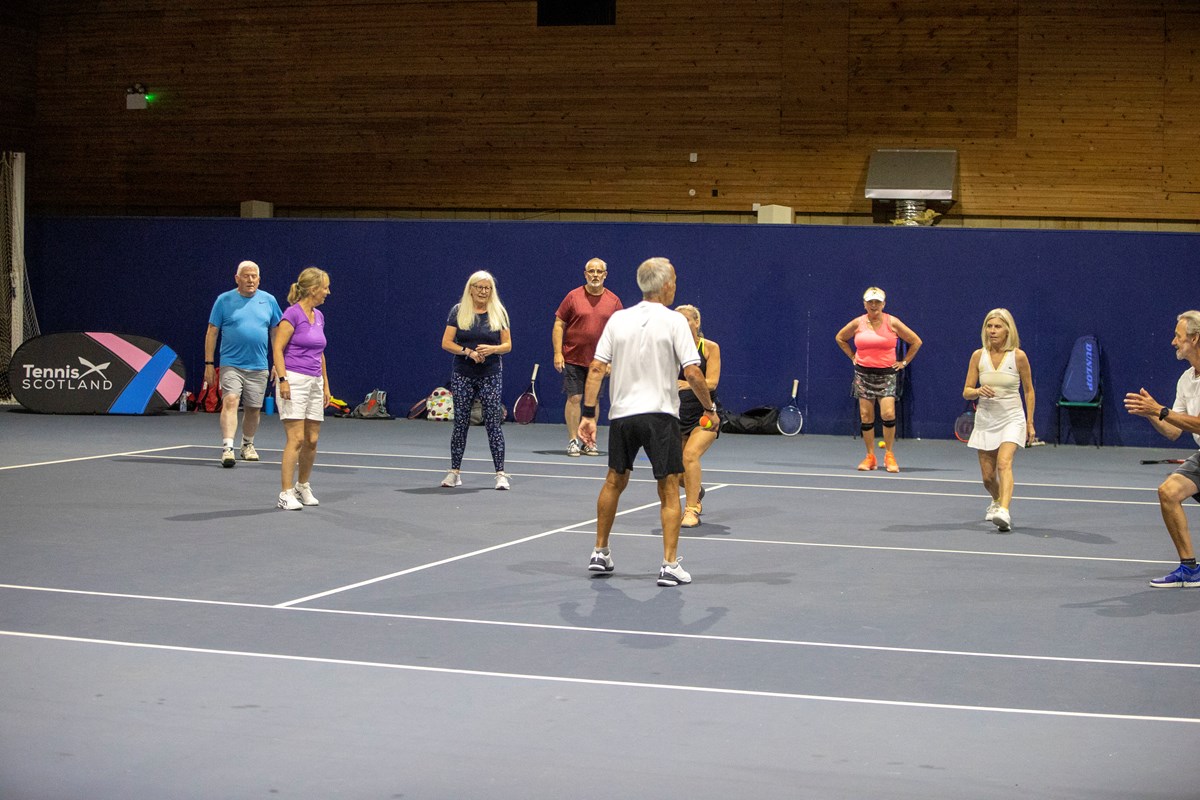 She said: "It's very, very good in a cognitive sense as you have to be quick-thinking when you're playing tennis, even if you're playing slowly.
"You need anticipation and tennis really makes you think. You're using your whole body - your brain, lungs, limbs - it's all rounded and after a session I feel the benefits."
Tennis4RAD also raises awareness of motorsport legend Sir Jackie's charity, which aims to find breakthroughs in the prevention or treatment of dementia.
The sessions also contribute to Tennis Scotland's vision of opening the sport up to the wider community through accessible, welcoming and enjoyable activities, something Janette believes has been achieved by the sessions.
"I knew straight away I was going to go back, and that it would become a regular thing," she said
"It's very sociable. Everybody was really friendly and welcoming, and very caring – because if somebody couldn't make it for any reason, people were asking after each other.

"You get more energy, I've had lots of fun, I've met new people and had great exercise, used my brain and got enjoyment out of a sport I thought I wouldn't go back to."
Janette, who attends keep-fit classes, used to play badminton and dances regularly, encouraged anyone thinking about getting involved with Tennis4RAD to grab the opportunity.
"I would encourage anyone interested to not hesitate and just do it," she said.
Darren Burgess, Founder and Programme Director at Tennis for Race Against Dementia, thanked Janette and all the other participants for their support, which contributes to Sir Jackie's global charity.
He said: "Janette has been a valued, active participant in our sessions, and she's developed a formidable forehand.
"Janette's enthusiasm and endorsement affirms the ethos of Tennis4RAD: a bespoke programme designed to get participants thinking, moving and problem solving through a range of fun tennis activities.
"Above all, Tennis4RAD aims to keep participants' minds and bodies active, linked to a body of academic research that tennis is the best sport for healthy cognitive ageing and longevity."
To find out more about Tennis4RAD sessions, please email tennis4rad@gmail.com