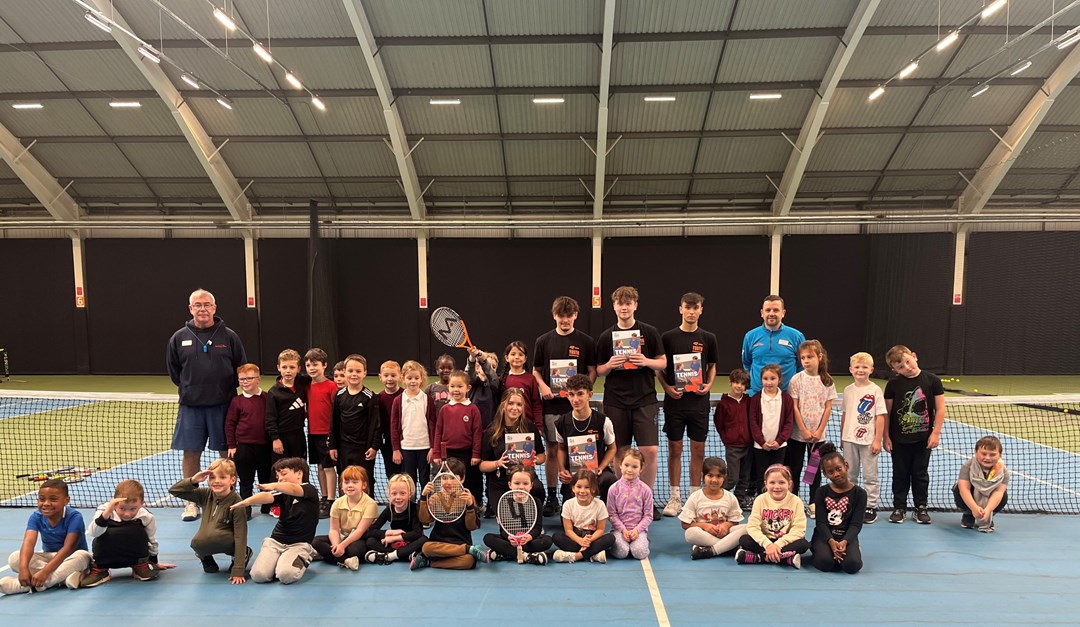 Investing in the future of grassroots tennis
• 3 MINUTE READ
Tennis Scotland has teamed up with banking giant HSBC and Edinburgh Leisure to inspire the next generation of grassroots players and coaches.
The programme has been implemented through Scotland's national tennis tour – the TS Open Tour – which is played at various venues over the course of the year and regularly features professional-level players.
The initiative includes a variety of different programmes such as high school tennis leaders courses, school festivals and an ongoing offer to attend Craiglockhart Tennis Centre for free community tennis sessions linked to their coaching programme.
The programme was launched after the TS Open Tour National Clay Court Championships which was held at Craiglockhart Tennis Centre in Edinburgh which hosted the Longstone Primary Tennis Festival on Thursday, 5 October and a Tennis Leaders session for Firrhill High School students the following day.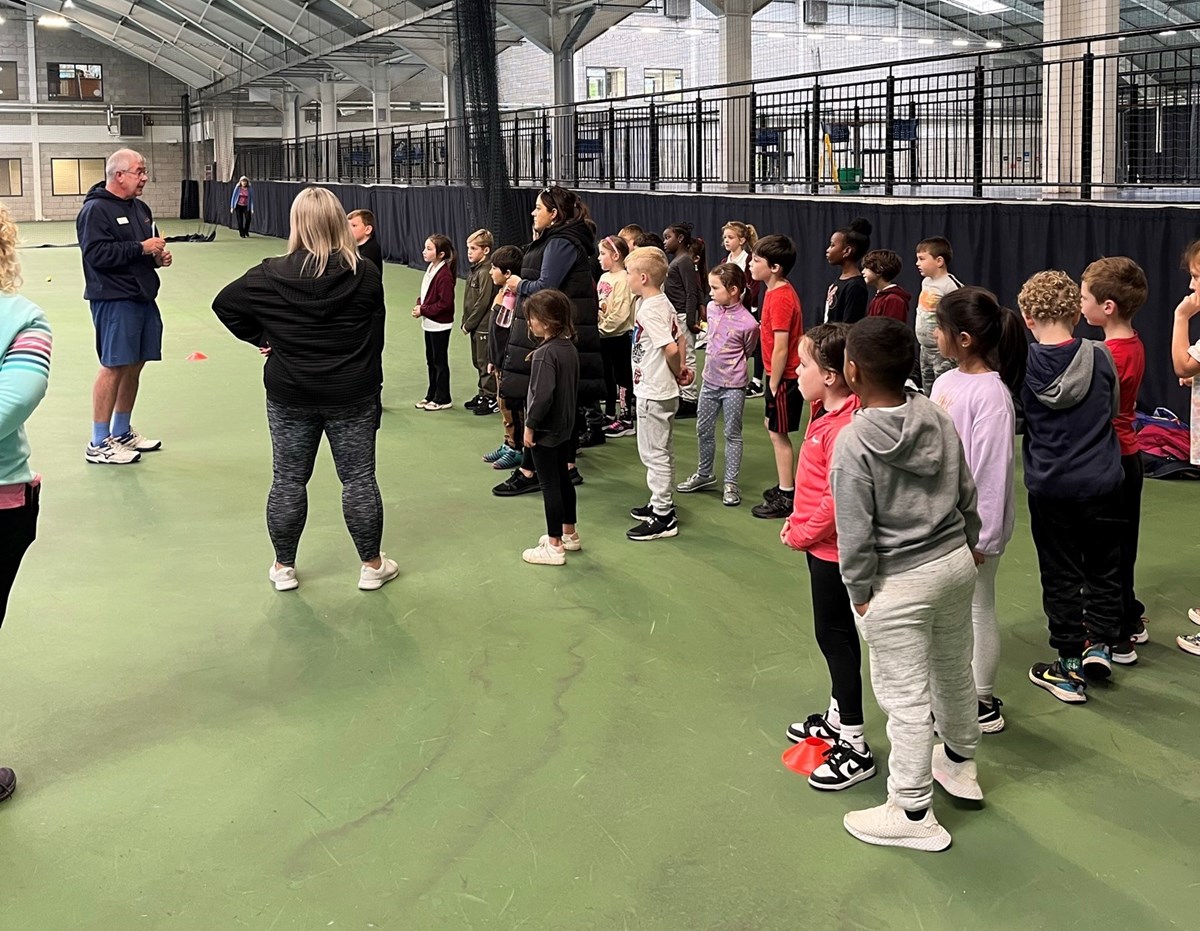 Firrhill students led a one-hour session with Longstone Primary School pupils, mentoring groups through grassroot tennis activities.
PE teacher Lewis Rahimian said: "I think it's super important for the students in terms of learning so much theory in school and being able to put it into practice in an extremely fun way.
"Lots of different drills and educational experiences allow them to develop their own teaching skills."
The students have been mentored by Edinburgh Leisure Tennis Development Officer Alex Harkins, who hosted the two-day event.
He said: "A big thank-you to HSBC and the TS Open Tour. We've been able to put on our first tennis leaders' course with Firrhill High School and they've been here today to deliver the festival with Longstone.
"They've done a fantastic job and we have another five to go with local primary schools. We can't wait."
Similar programmes will be held as part of the Scottish Open National Championships, which will be held in Stirling during November and the TS Open Tour Masters in December at Scotstoun, Glasgow.