Introducing Peebles Lawn Tennis Club
• 2 MINUTE READ
Location: Peeblesshire, Scottish Borders
Established: 1912
Membership: 251
A warm welcome awaits visitors of Peebles Lawn Tennis Club which prides itself as a friendly club based in the Scottish Borders. Established in 1912, Peebles LTC has transitioned over the years to provide an excellent environment for the local community to participate in the sport, with more than 200 members now competing across modern floodlit clay surfaces and all-weather courts.
The club has also demonstrated a proactive approach towards continued improvement of their facilities and are currently in the final stages of a modernisation project which will see the development of a new clubhouse to increase accessibility of the venue for players of all ages and abilities.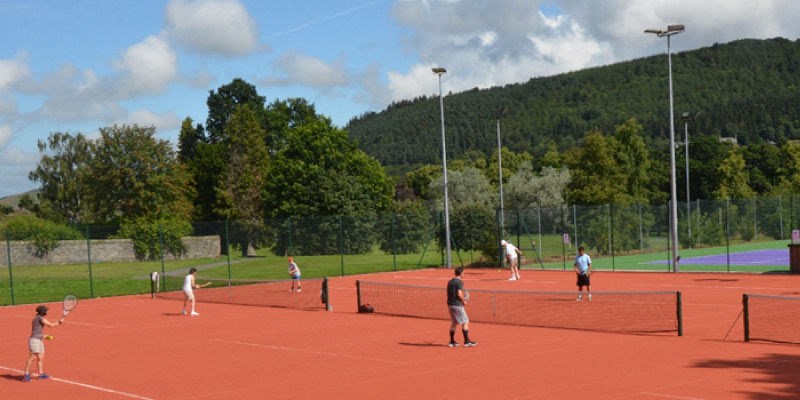 A Competitive Edge
The club's bustling competition scene has enticed visitors from far and wide who travel to compete in various events including the Tweeddale Tournament, co-hosted with other clubs in the region, in addition to the ROGY junior tournament which attracts more than 100 entries annually.
Peebles LTC also holds an outstanding reputation for producing winning teams in the South of Scotland as both the men's and ladies' sides have been crowned champions of the Borders Tennis Leagues in recent years; with the gentlemen holding the impressive record of retaining the Division 1 title for the past five campaigns. As well as boasting an excellent team environment, the club has produced players which have proudly gone on to achieve success by lifting the singles and doubles titles at the Borders Confined Tournament.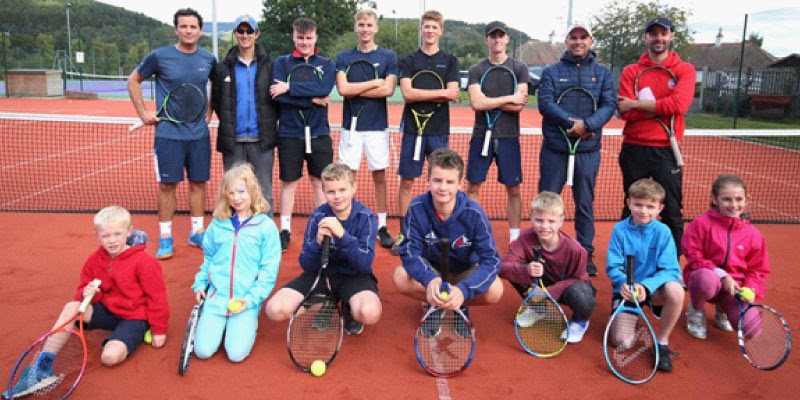 Notable names
Peebles LTC is well-know for its links to two famous former players who made their way to Wimbledon. The most notable name is Melbourne-born Sir Norman Brookes who became the first non-British player to win the Men's Singles title at Wimbledon, lifting the famous crown in 1907. Around 50 lucky spectators were in attendance to witness Norman represent the town of Peebles against The Dean Club (Edinburgh) in 1898 whilst staying in the area to study the paper-making industry. Following in his footsteps was former Scottish Internationalist, Helen Proudfoot, who played in the Wimbledon Championships in the 1950s, later coaching junior players at the Peeblesshire club. Helen's connection with the club and passion for coaching younger players was commemorated in 1975 when her family donated a trophy for the annual junior tournament. The Helen Proudfoot Memorial Competition has since become one of the top events for junior players in the borders.
Get in touch
In addition to a 'pay and play' option for non-members, a selection of membership packages are available through the club's website. For additional information, you can also check out Peebles LTC's social media channels:
Twitter: @peeblestennis
Facebook: PeeblesTennisClub