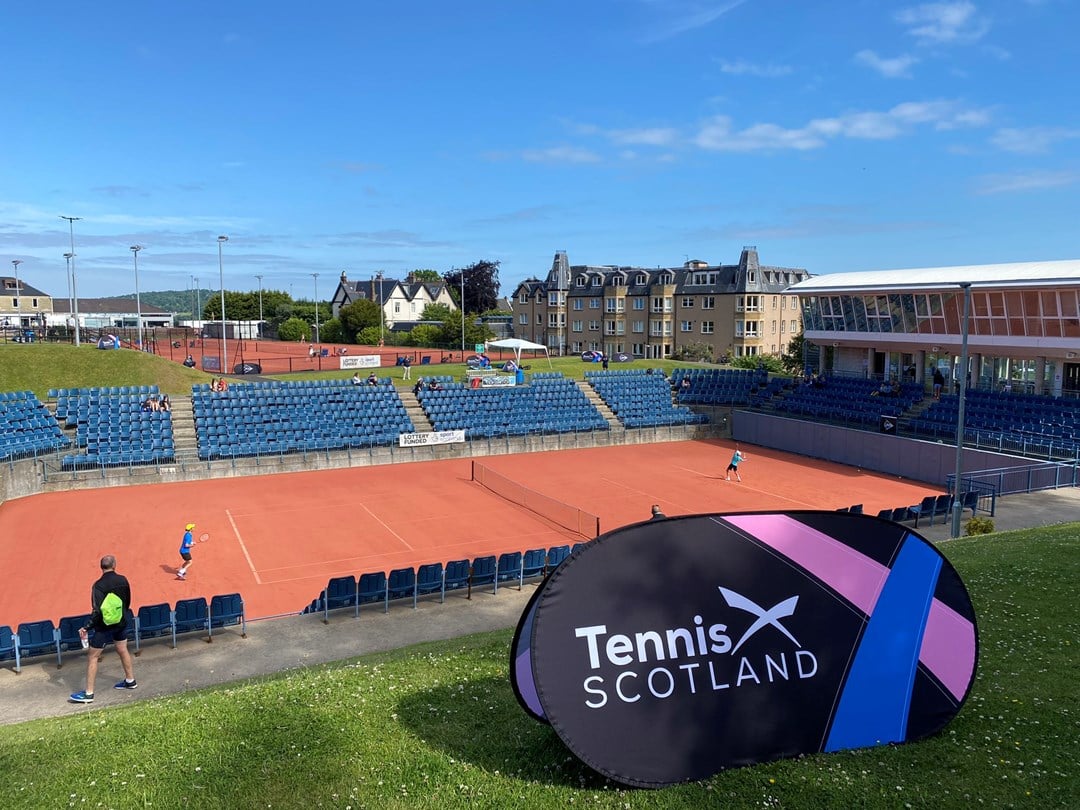 Eight-Day Festival of Tennis
• 4 MINUTE READ
Scottish Junior Open 2022: Scotland set to host eight-day festival of tennis.
As Wimbledon fever begins to sweep across the nation, Scotland is preparing to host its own eight-day festival of tennis which has become synonymous with nurturing some of Britain's most exciting young players, including the event's former champion, Emma Raducanu.
Considered one of the largest Grade 2 tournaments in the country, the Scottish Junior Open is set to entice a crop of Britain's top junior tennis talent North of the border between 25 June – 3 July. The competition offers participation opportunities across six age groups ranging from 10U-18U, with matches played at four separate venues: Western Health and Racquets Club, Hillhead Tennis Club, Craiglockhart Tennis Centre and Thistle Tennis Club.
The scale of the event relies on an immense 20-day planning and delivery operation from Tennis Scotland's competition management team who will oversee a total of 808 matches played over the eight-day period, with play taking place from sunrise to sunset. At peak times, up to 30 courts will be in action at once, supported by 20 dedicated organisers who will be on hand to support venue staff across the four locations each day.
An incredible 2,300 Dunlop balls will be utilised across an anticipated 60,600 minutes of tennis, which will conclude with the crowning of each category winner.
Running alongside the first week of the Wimbledon fortnight, each of the 515 players competing at this year's Scottish Junior Open will be looking to follow in the footsteps of Emma Raducanu who has skyrocketed to the top of the sport since being named one of the age group champions in 2011.
Regarded as one of the highest calibre junior tournaments on the UK circuit, the Scottish Junior Open has become a key date on the competition calendar for many individuals progressing through Britain's performance pathway.
Mike Cohen, Tennis Scotland's Head of Competitions & Events, said: "The Scottish Junior Open is Tennis Scotland's flagship junior competition and we are very proud to host such a high level junior event in Scotland for so many up and coming tennis players. The Scottish Junior Open is followed be our Junior ITF and Tennis Europe competitions in Edinburgh and always proves a popular 2-week swing of tournaments. We wish all players the best of luck at this year's event."