Dominic Iannotti World Autism Day
• 3 MINUTE READ
Dominic Iannotti – World Autism Day
#WorldAutismAwarenessDay
Today we are celebrating the achievements of Dominic Iannotti who has had an already inspiring career in tennis. Dominic has Asperger Syndrome and plays Learning Disability Tennis, currently occupying the World No.1 spot. As well as enjoying success in competition on the court, he has also found a talent for coaching. Speaking about his experiences in the sport he said:
"Tennis has had a massive impact on my life. It plays a role everyday as I coach full-time at Prestwick and have also been able to play all over the world as part of the GB squad. It's allowed me to meet great coaches internationally as well as work with the likes of Karen Ross and Lesley Whitehead here in Scotland who have supported me on my journey. The sport has helped me to have confidence in myself as well as giving me a good career path. It's had a really positive impact and has shaped my outlook on life."
Dominic Has Big Plans
Despite being at the top of his game, Dominic doesn't want to stop there and has big plans to remain at the pinnacle of the sport:
"I want to keep playing for as long as I can, at as high a standard as I can. I am trying to balance my time as I love playing as well as coaching. I would love to maintain my No.1 position, but I know that will be difficult. They say that getting there is the easier part and maintaining it is more challenging, but I would love to do that and keep playing at a high standard and representing my country. Importantly, I want to keep enjoying it as I enjoy playing the sport and love being part of a tennis environment."
"Tennis Scotland have been great with me. I started playing LD Tennis in 2014/2015 and they've always supported me through their socials and with media coverage, especially after my win in Brisbane in 2019, when there was more media interest in my playing. They've been really top notch and being able to go to events such as coaches Q&As has helped me to meet new people and develop."
People With Autism Should Get Involved
His own personal experiences highlight the many benefits that tennis brings. Dominic feels that more people with autism should get involved in the game:
"It's a good sport for someone with autism as there is a great social aspect to the game which allows you to meet different players and coaches. I've been able to make global connections from playing with GB which has been nice and has built my confidence. It's not just about the playing either, there are many pathways to get involved whether it be in coaching or as a volunteer. People should get involved! The other thing about LD Tennis is that it's all about your ability so you can play with people of all ages. It's also extremely adaptable so you can play with boundaries you feel comfortable with. It's a great way to stay active and get involved and in current times, well it's one of the most of the most socially distanced sports around."
US Open trophy drops into Edinburgh school
US Open trophy drops into Edinburgh School as pupils are encouraged to give tennis a shot.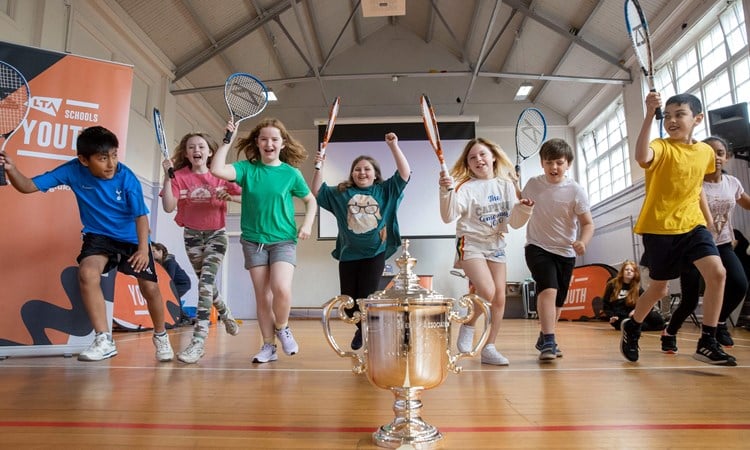 Tennis Scotland's new charity partnership helping kids in deprived communities
Tennis Scotland provides advantage for youngsters in deprived communities through its new partnership programme with a UK charity.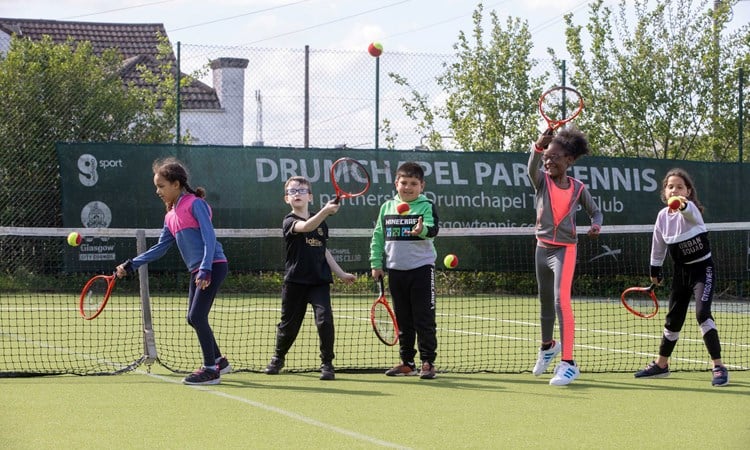 Job vacancy: National Tennis Academy Lead Strength and Conditioning Coach
Tennis Scotland is seeking to recruit a Lead Strength and Conditioning Coach for the National Tennis Academy (NTA) – part of the mission to build world-class player development.