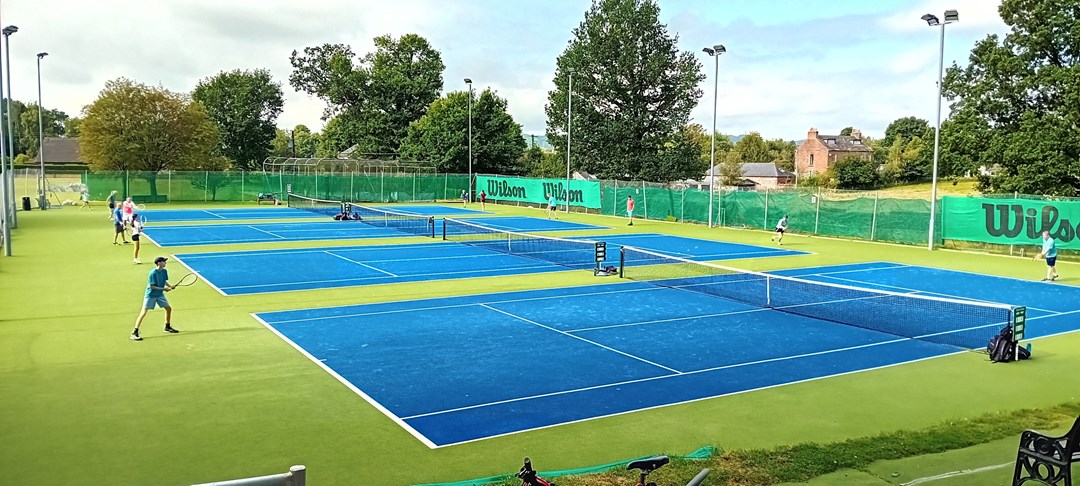 Club Spotlight: Dumfries Tennis Club
• 3 MINUTE READ
Our October club spotlight takes a deeper look into one of the oldest clubs in Britain and how, with the strength of community, Dumfries continues to provide tennis for all after 143 years.
Since 1880, Dumfries Tennis Club has been a focal point for tennis in the Scottish Borders.
Michael Goldie, who takes on the role of convenor, referee, and coach outside of his full-time job, provided an insight into what makes Dumfries a special place for tennis enthusiasts in the Borders.
The club currently has 175 members, 93 of which are 18+ and 82 are 18U, and four new outdoor Tyger Turf artificial grass courts which are playable after dark thanks to LED floodlights.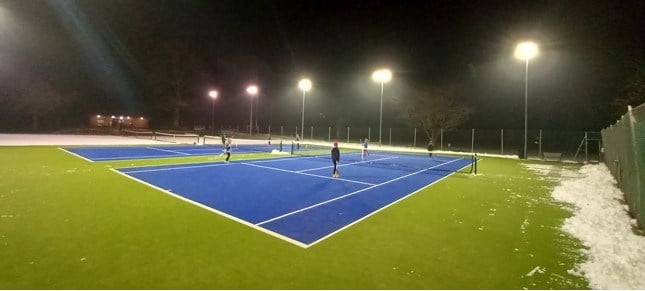 The club helps facilitate a yearly challenge with Dumfries TC taking on a Scottish Borders district team. The tie has now run for four years and includes 9U, 10U, and 12U categories, an occasion that Goldie describes as "A great little team event for two remote areas".
In 2023 Dumfries TC held the historic South of Scotland Tennis Championships. The event which was initially held in Moffat back in 1882 and still retains eight of the original trophies from when the tournament began.
With a large junior membership and increased competitions, it's no surprise that junior players are moving up the ranks. Dominik Czopek has been at the club for six years and is currently ranked one of Scotland's top 12U juniors, having made his international debut for Team Scotland at the 2023 Junior Four Nations last month.
The club was also largely represented at the Scottish Inter District Team Championships with Dumfries and Galloway district entering a team for the first time in over 20 years and the team of 12 being exclusively made up Dumfries club members.
The sense of community at Dumfries is strong. Most members would praise the efforts of Michael Goldie and his unwavering commitment to the club.
However, Michael only expressed his gratitude for the club committee for supporting his vision, the coaches for helping him deliver it, and the parents who support what he does week-in week-out. "One person may start the process, but many carry it along. Like most clubs, we just try and create as much opportunity for adults and kids to play tennis at all levels" said the Tennis Scotland 2022 Volunteer of the Year.
Membership
Adults - £180
Secondary School Junior - £35
Primary School Junior - £25
Junior group coaching is £3 per hour and £4 for non-members per hour
Additional membership info can be found here
Contact: Michael Goldie
Email: dumfriestennisclub@gmail.com
Phone: 07340536377
Find out more information about the club here or visit their Facebook.