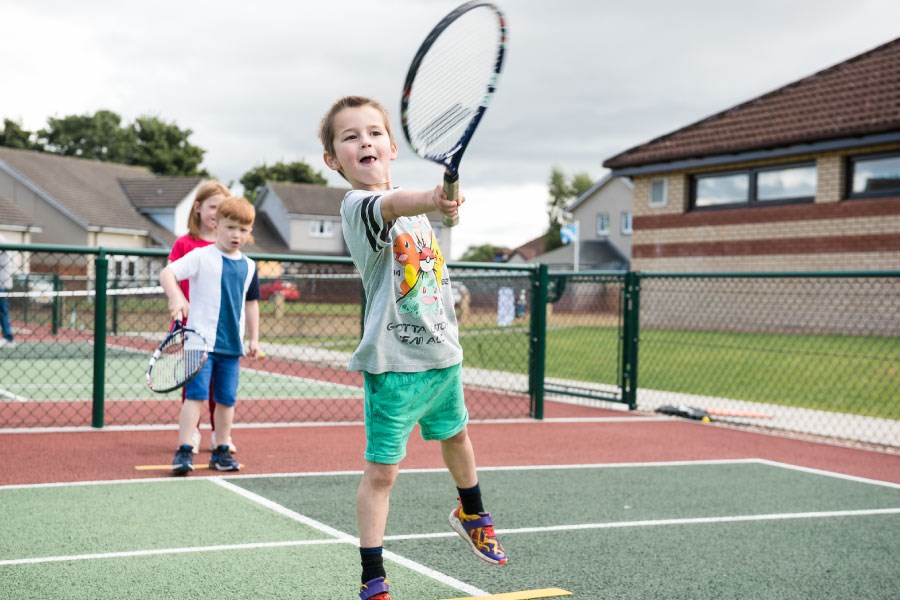 Davis Cup - Club Red Ball Team Competition
• 2 MINUTE READ
Tennis Scotland Offers Youngsters The Chance To Dazzle Their Way To The Davis Cup Through Club Red Ball Team Competition
Scotland's next generation of Davis Cup hopefuls are being offered the chance to represent their district in a new national 'Club Red Ball' team competition which will enhance participation opportunities at club level for players aged 8 and under.
The team event will see clubs within participating districts compete to represent their region at the national finals taking place at the Scotstoun Leisure Centre on 17 September, with all finalists also earning a seat at the Emirates Arena to watch the USA against Netherlands fixture later in the day.
The competition will be contested by teams comprising of two boys and two girls, born in 2014 or later, who will be selected based on their ranking. In a Round Robin format, the top ranked players in each team will compete against each other, while the second, third and fourth individuals compete against their respective ranked opponents.
Mike Cohen, Tennis Scotland's Head of Competitions & Events, said: "In partnership with all 9 districts in Scotland, we are pleased to introduce this competition which will create more team opportunities for 8U players to compete locally, while providing the chance to progress and represent their district at the national finals. With the Davis Cup returning to Glasgow, those in the national finals will receive an invaluable opportunity to participate in a high-level event before witnessing some of the sport's top stars grace the courts at the Emirates Arena."
The district competitions will take place in early September, with the finals delivered and organised by Tennis Scotland on 17 September from 10am-12pm.