Tennis Scotland Award Winners 2021
• 3 MINUTE READ
Tennis Scotland Award Winners 2021
It gives us great pleasure to announce the winners of the Tennis Scotland Awards 2021 which celebrates the exceptional contribution of individuals, clubs, programmes and competitions that played a pivotal role in supporting the growth of tennis in 2020 as participation soared across the country.
Jan Collins has scooped the prestigious Lifetime Achievement Award which rewards individuals for displaying outstanding commitment and a lifetime of dedication to the sport. The award is reserved for exceptional role models who have encouraged wide participation in tennis, and Jan has been honoured for his many contributions to growing the sport, including coaching in most of South Ayrshire's primary schools between 1990 and 2008.
Young Person Of The Year
Katie McKay has been named as Young Person of the Year as a result of her enthusiasm for engaging children in the sport throughout 2020. During the initial lockdown period, Katie continued to show great appetite to support the development of young people in the local area by sharing home-based challenge videos and activities, keeping them engaged in the sport whilst improving their tennis skills.
Katie's coach Steven Birrell, also of Wormit and Newport TC, has earned the title of Development Coach of the Year as a result of his ability to deliver a successful coaching programme as tennis bounced back from lockdown.
Volunteer Of The Year
Amanda Barclay has picked up the Volunteer of the Year award which is presented to individuals who have made an exceptional contribution to the tennis community on a voluntary basis. Amanda showed great initiative to overcome challenges faced by Covid-19 to ensure tennis participation continued to grow.
Meanwhile, National Player Programme players Gordon Reid and Ben Hudson have secured the International Player of the Year and Junior Player of the Year awards respectively. Gordon receives the award following a remarkable year in which he lifted the three Grand Slam wheelchair doubles titles on offer, whilst Ben won the 16U Boys' Winter National Tour singles final in Bolton.
This year, three Special Recognition awards have also been handed to John Stevenson, Rick Gardner and John Frame as a distinction for serving Tennis Scotland and the wider tennis community over a prolonged period.
A Platform To Celebrate
Blane Dodds, Tennis Scotland chief executive, said: "The Tennis Scotland Awards provide the opportune platform to celebrate the hard work and commitment which was the driving force behind our sport's progression in 2020, in face of the challenges posed by lockdown.
"We were privileged to witness such an outstanding standard of nominations and we are extremely proud of the contributions of the winners and nominees, alongside each individual who played a role in providing a safe and welcoming environment to play our sport last year.
"Following the barriers we faced, it feels more important than ever to acknowledge the drive and passion within our community which resulted in the continued growth of tennis in Scotland."
The achievements of each of the 16 award winners will be celebrated at a ceremony which will be held at a later date.
Tennis Scotland Awards 2021 winners
Lifetime Achievement – Jan Collins
Volunteer of the Year – Amanda Barclay (West End LTC)
Young Person of the Year – Katie McKay (Wormit & Newport TC)
Coach of the Year: Development – Steven Birrell (Wormit & Newport TC)
Coach of the Year: Performance – Mark Openshaw (Giffnock Tennis Squash and Hockey Club)
Club of the Year – Giffnock Tennis Squash and Hockey Club
Education Award: University – The University of Edinburgh
Disability Award – Chrysalis Tennis
Official of the Year – Olwyn Roy
Competition of the Year – Western Health and Racquets Club: Club Championships 2020
Junior Player of the Year – Ben Hudson
Senior Player of the Year – Hamish Stewart
International Player of the Year – Gordon Reid
Special Recognition – John Frame
Special Recognition – John Stevenson
Special Recognition – Rick Gardner
To learn more about the Tennis Scotland Awards, please visit www.tennisscotland.org or follow @TennisScotland on Twitter and Instagram.
US Open trophy drops into Edinburgh school
US Open trophy drops into Edinburgh School as pupils are encouraged to give tennis a shot.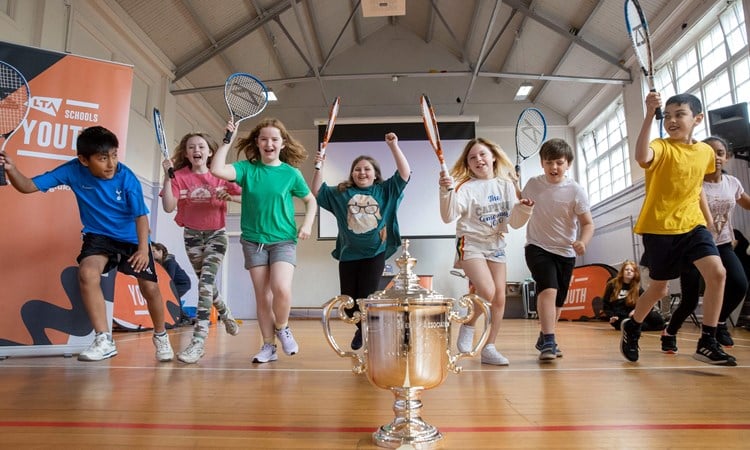 Tennis Scotland's new charity partnership helping kids in deprived communities
Tennis Scotland provides advantage for youngsters in deprived communities through its new partnership programme with a UK charity.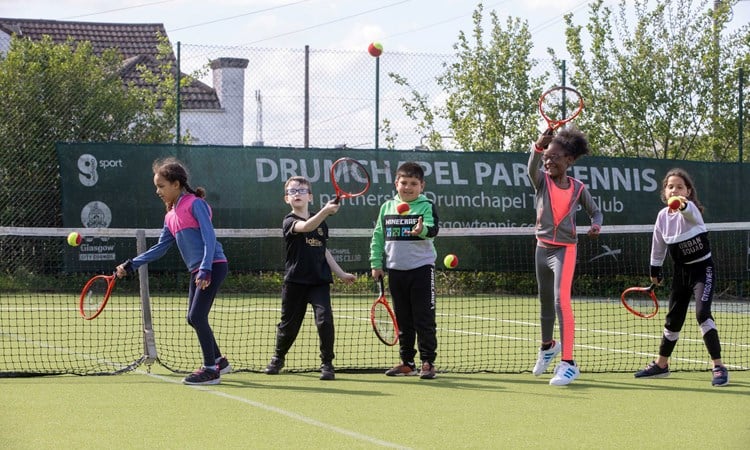 Job vacancy: National Tennis Academy Lead Strength and Conditioning Coach
Tennis Scotland is seeking to recruit a Lead Strength and Conditioning Coach for the National Tennis Academy (NTA) – part of the mission to build world-class player development.