Abercorn Sports Club
• 3 MINUTE READ
Location: Edinburgh
Established: 1919
Membership: 250+
Background
Abercorn Sports Club is located on the east side of Edinburgh. It's a favourite hotspot for many of the capital's racquet sports fans, with four all-weather tennis courts and 2 mini courts acting as the venue's main attraction, alongside squash and table tennis facilities.
Established in 1919, the club recently marked its centenary year by hosting a series of events including a dinner and reception for 100 of its greatly valued past and present members, with some travelling from as far as the USA to celebrate the occasion. To recognise the milestone, Abercorn has also been invited to send a team to compete at the All England Club in a centenary tournament later this year.
A loyal membership base is the lifeblood of Abercorn Sports club as it boasts more than 250 players of all abilities, ranging from 5 to 85 years of age, who benefit from a varied and active participation programme.
A Club for the Community
Located in Edinburgh, the club plays a key role within the community and has made strides by working closely with locals to support the health and wellbeing of individuals within the region. Head Coach Graeme Soutar, supported by Robin Burns and Katie Hoch, offer a range of individual and group coaching sessions to keep members engaged throughout the year, as well as running some renowned junior holiday camps. The coaches also play a pivotal role in promoting tennis to the area's young enthusiasts by running programmes for local primary schools in addition to hosting free 'family days', open days and friendly competitive events.
The club boasts a vibrant competitive matchplay scene, offering mini leagues and a club tournament, whilst also being represented in the East of Scotland League. This environment has provided the perfect setting for members who have gone on to lead the club to several high-level triumphs.
Over the years, Abercorn has made its mark on the national stage and holds an impressive Scottish Cup record as the ladies' team were crowned champions on five separate occasions between 1975-1982. Adding to the incredible feat, the men's team also managed to get their hands on the coveted trophy in 1973.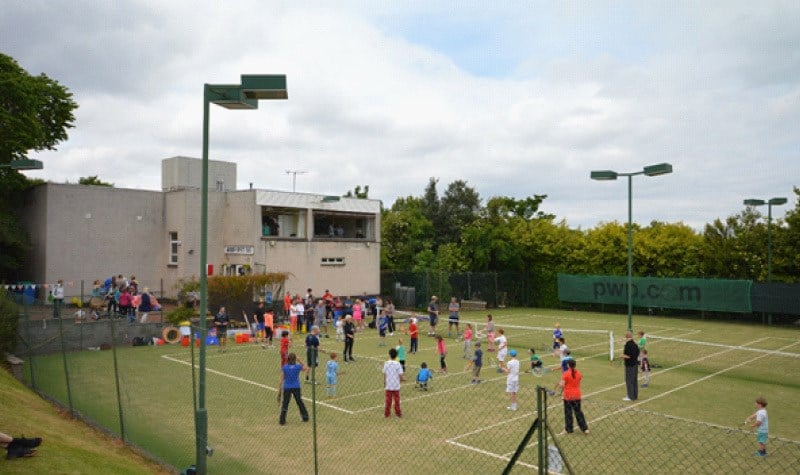 Passionate about female participation
Abercorn has taken many steps to increase accessibility of tennis and has set a particular objective of growing its crop of female members. To achieve their goal, the club implemented a series of female-only events, including a free afternoon of tennis activities which attracted more than 40 senior, adult and junior players. Popularity and demand for the session even led to the introduction of female-only lessons, evening sessions and various other activities to increase participation. Keen to attract girls to tennis, coach Katie Hoch is running a programme of Miss Hits sessions to attract 5-8 year olds. She has received glowing praise for her role in developing the programme and establishing valuable links with schools and local community groups.
A message from the club
Laura Stewart, President of Abercorn Sports Club, said: "The past 18 months have been tough, but we were delighted to welcome lots of new members of all ages and abilities. Our coaching team is working hard to provide something for everyone, including fun family events, development programmes, junior focused Miss-Hits and female-only sessions. We have been more active on social media to keep our members involved and updated and we have been posting regularly. This has also allowed us to attract and retain new members."
"The coming months will see a great balance of competitive and fun events with the aim of putting the club at the heart of the local community."
Get Involved
With many different membership categories, there is something for everyone at Abercorn Sports Club. Numerous membership opportunities are on offer in addition to LTA Play 'pay and play' which is available to non-members.
For more information, check out the club's website and social media platforms:
Twitter: @AbercornSC
Instagram: @abercornsportsclub
Facebook: Abercorn Sports Club